Weekend Roundup: Aug. 20-23rd, 2020
A Taste of Normalcy!
With the pandemic stealing away a lot of our fun, it's so nice to have some amazing events to get excited about! Please remember that when attending events to wear your mask whenever possible and to observe social distancing. Birmingham Restaurant Week is in full swing, so be sure to support it by eating some delicious food! There are also some block parties and even a movie at Regions Field! Speaking of movies, don't forget to get your tickets for Sidewalk Film Festival 2020 before it starts next week!
#RUhappenin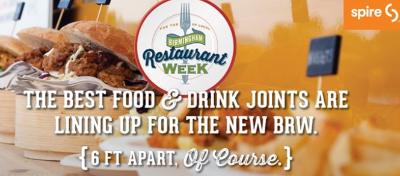 Birmingham Restaurant Week
Now-Aug 31st
Cost: Varies
At: Bham Restaurants, Coffee Shops, Food Trucks
We LOVE us some Birmingham Restaurant Week! It's currently happenin' all over town and you definitely don't want to miss out.  For those of you who are new to BRW, local restaurants have discounted specials that allow you to sample some of Birmingham's finest cuisine! This year, bars, food trucks, and coffee shops have joined in the mix! We have already tried Taj India and Tortugas and plan on heading to The Lumbar here shortly!  Check the link below for all the info you'll need to make your tasty selections!
Click here for more info.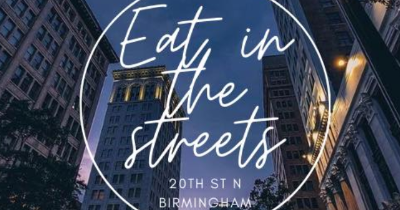 Eat in the Streets
Fri & Sat, 5-9pm
Cost: Free to attend
At: The Yard (map)
The City of Birmingham has launched the Eat in the Streets initiative to help local restaurants better serve the community during Covid19. This will allow the restaurants to expand their dining onto the sidewalks for more outdoor seating! This weekend, be sure to stop by The Yard at The Elyton Hotel to try a special limited menu as you dine in the open air! The Yard has incredible food, so we know you won't be disappointed. Hopefully, the outdoor eating expansion will become a regular part of the Birmingham dining experience!
Click here for more info.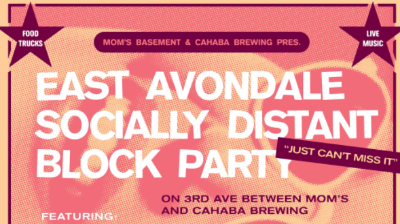 East Avondale Socially Distanced Block Party
Sat, Aug 22,  12-10pm
Cost: FREE
At: Cahaba Brewing Co. (map)
We miss block parties, but know social distancing is important! The businesses of East Avondale have come up with a plan! They are hosting a block party that goes from noon until 10pm so people have a chance to spread out and enjoy some fun activities! They will have food, music, yoga, and Mom's Basement will be serving brews and cocktails to keep you refreshed! Bring a bag chair so you can sit and relax as you watch the classic film "Dazed and Confused!" We can't wait for this one!
Click here for more info.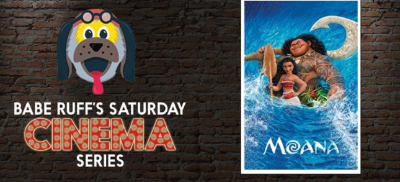 Babe Ruff's Saturday Cinema: Moana
Sat, 7:15pm
Cost: $5 +
At: Regions Field (map)
We all miss going to Barons Baseball games, but there's more than one way to enjoy Regions Field! Join in for Babe Ruff's Saturday Cinema Series. This week they are showing Moana! This will be fun for the whole family, a date night, or a night out with friends! Tickets are just $5, BUT you can upgrade to a VIP pass and get 5 tickets, 4 drink vouchers, bottomless popcorn, a spot on the field, a parking pass, AND a $20 gift card for the team store!  Don't miss out on this fun event!
Click here for more info.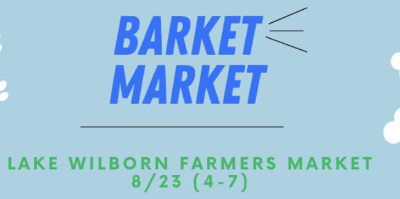 Lake Wilborn Farmer's Market
Sun, 4-7pm
Cost: FREE
At: Lake Wilborn (map)
Head to the Lake Wilborn Subdivision by the Hoover Met for a Farmer's Market! Get fresh produce and shop for some local crafts. They will even have a "Barket Market" for your dogs! While you are there you will have 5 food trucks to choose from!  This is a relaxing way to spend your Sunday afternoon!
Click here for more info.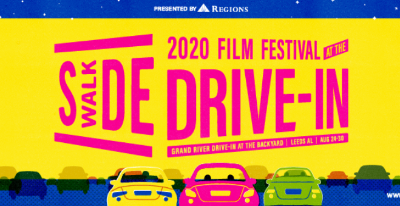 Sidewalk Film Festival 2020
Mon 8/24-8/30
Cost: Varies
At: Grand River Drive-In (map)
We were so worried that Sidewalk Film Festival wouldn't happen this year, but the amazing Sidewalk crew didn't let the pandemic get the best of them! This year, Sidewalk 2020 will be drive-in style! See some amazing independent films and some classics at the Grand River Drive-in starting Monday! Hope on their website and reserve your tickets now as each movie is individually ticketed. You'll be able to enjoy some delicious concessions all while supporting the festival! We can't wait to see this amazing film lineup!
Click here for more info.