Weekend Roundup: Aug. 27-30, 2020
Happy Sidewalk!!!
This weekend brings us both Sidewalk Film Fest AND the conclusion of Birmingham Restaurant Week! By now, y'all probably know that we are obsessed with both of these events and are long time supporters!  We highly encourage you  to participate in both these and the other activities we have listed below. Wear your mask, social distance, and be courteous to those around you!
#RUhappenin



Birmingham Restaurant Week
Now-Aug. 31
Cost: $5-$40
At: Participating Restaurants
We're in the final days of Restaurant Week! So, far we have tried about 6 different restaurants and they've all been DELICIOUS! Some of the deals start at just $5! This is such a great way to support your local Birmingham Restaurants especially since they've been struggling with all the Covid19 shutdown situations. Check the link below for all the details and see who's participating! Be sure to post pics of your food with #Bhamrestweek or #BRW2020 hashtags!
Click here for more info.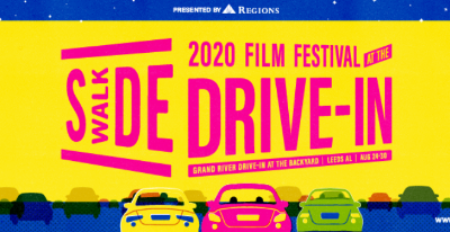 Sidewalk Film Festival
Now-Sun Aug. 30
Cost: $15+
At: Grand River Drive-In (map)
Happy Sidewalk! We have already had so much fun at the Sidewalk Film Festival Drive-in! You can socialize safely, enjoy independent films, eat some food, buy some sway, and more! The Sidewalk crew always have some surprises in store! Don't forget to pick up your Sidewalk 2020 tshirt AND they have Sidewalk branded bag chairs!  Get your tickets in advance since they can sell out fast!  Click the link below for the full schedule and additional details and follow our Sidewalk 2020 Highlight on our Instagram page!
Click here for more info.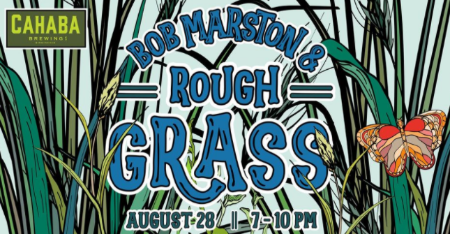 Bob Marston & Rough Grass at Cahaba Brewing
Fri, Aug.28, 7-10pm
Cost: FREE
At: Cahaba Brewing (map)
If you enjoy cold brews and BlueGrass then this is the perfect event for you! Head to Cahaba Brewing to hear Bob Marston & Rough Grass ass they put on a great show. The tap room always has a phenomenal selection and is pet friendly. Space out inside or on the covered porch. Either way you'll have a great time!
Click here for more info.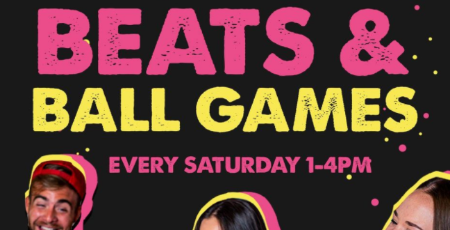 Beats & Ball Games
Sat, Aug. 29, 1-4pm
Cost: Free to attend
At: Tin Roof (map)
Sports are few and far between right now, but there are still a few to watch. What better way to do it than socially distanced with friends on the patio at Tin Roof? Enjoy musical beats by DJ Barry Bangerz and $15 buckets of beer to share amongst your group! Call ahead if you'd like to reserve a table.
Click here for more info.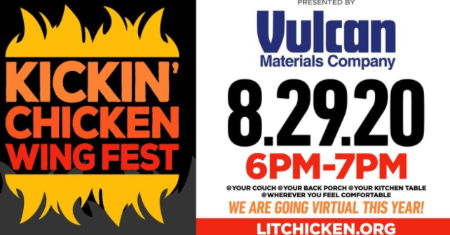 Kickin' Chicken Wing Fest
Sat, Aug.29, 6-7pm
Cost: FREE
At: Literacy Council FB Page
Normally, we'd be stuffing our face with all you can eat wings this weekend, but these aren't normal times. The Kickin' Chicken Wing Fest is virtual this year! Even though events have slowed down, the amazing work of The Literacy Council has not. They need your support more than ever. So, order your own wings, grab a drink, and tune in at 6pm Saturday via their Facebook Page! They will have live music from multiple acts.  Don't miss out!
Click here for more info.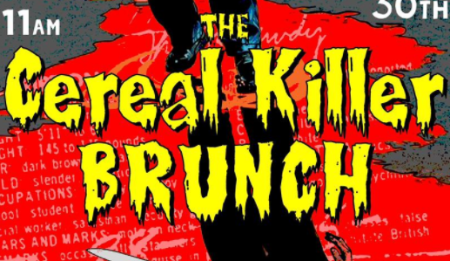 Cereal Killer Brunch
Sun, Aug. 30, 11am-3pm
Cost: Free to attend
At: Black Market 280 (map)
We have tons of friends who are HUGE fans of true-crime. They should definitely attend this event. We're told that this brunch is "to die for." Black Market 280 will have Serial Killer themed dishes and cocktails. They will also be showing true-crime documentaries about some of the most infamous criminals. It's brunch with a twisted twist!
Click here for more info.