Weekend Roundup: Aug 25-28, 2022
HAPPY SIDEWALK!!!
It's Sidewalk Film Festival week and the events are already in full swing!  If you see us wandering around downtown between films and parties, be sure to yell "Happy Sidewalk!" to us! For those not attending Sidewalk this year, there are TONS of other fantastic events happenin' this weekend! Check out the full list below!
#RUhappenin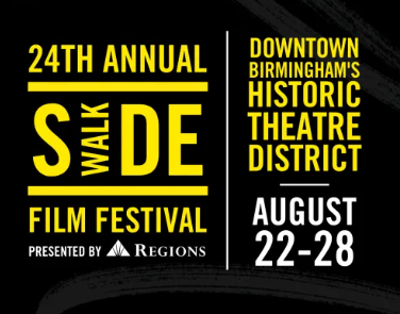 Sidewalk Film Festival
Now-Sun Aug, 28
Cost: $40 Day pass/$105 Weekend
At: Theater District (map)
Sidewalk Film Festival is our FAVORITE annual event in Birmingham! This weekend, downtown's theater district will have multiple venues showing tons of independent films! There will also be block parties, theme parties, even a segment of vintage cartoons (with cereal!) shown on Saturday morning!  You don't want to miss out! Grab a day pass or a weekend pass that includes admission to all the parties!  HAPPY SIDEWALK!
Click here for more info.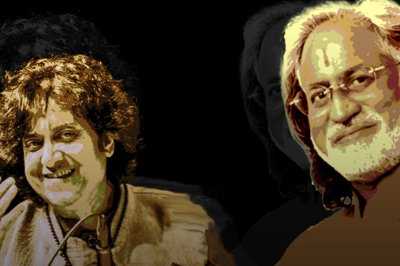 Classical Indian Music Concert //
Pandit Vishwa Mohan Bhatt & Pandit Subhen Chatterjee
Thurs, Aug 25, 6:30pm-8pm
Cost: FREE
At: Birmingham Museum of Art (map)
Grammy Award winner Vishwa Mohan Bhatt has mesmerized the world with his pristine, pure, and delicate yet fiery music. He invented the mohan veena, a highly modified archtop guitar that, through the use of drone and sympathetic strings, blends Hawaiian slide guitar with traditional Indian sitār, sarod, and vīṇā techniques. See them both at BMA! The event is FREE, just register in the link below!
Click here for more info.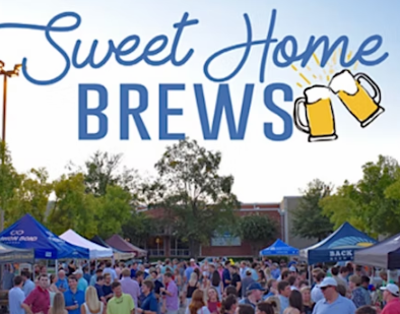 Sweet Home Brews
Fri, Aug 25, 6pm-9pm
Cost: $30-$40
At: Pepper Place (map)
This annual event, presented by Pihakis Restaurant Group, brings together some of the best Southeastern craft breweries in one place for a fun night that supports RMHCA's mission. The voter's choice award will go to one deserving brewery! The voter's choice wins big bragging rights and the traveling trophy until the next Sweet Home Brews! Sweet Home Brews 2022 will help RMHCA cover the costs of taking care of 24 families at the Ronald McDonald House in Birmingham. Guest families stay an average of 16 nights at no cost to them. This year's event will be hosted at Birmingham's beloved Pepper Place on August 26, 2022, 6-9 p.m. Expect to enjoy some of the best brews from around the Southeast, live music, a raffle and more!
Click here for more info.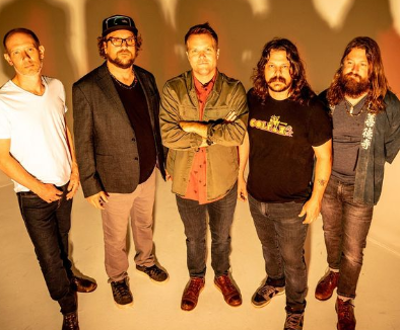 Land Aid
Fri, Aug 25, 6pm
Cost: $30
At: Avondale Brewing Co (map)
Doors @ 5:00p / Show @ 6:00p LAND AID ft. GREENSKY BLUEGRASS + SAM BUSH BAND benefitting the FRESHWATER LAND TRUST!  Come out and enjoy these two phenomenal bands and help raise funds, and awareness, for Freshwater Land Trust! FLT has done so much in our community, especially being involved in the Red Rocks Trail System! This is always such a fun event!
Click here for more info.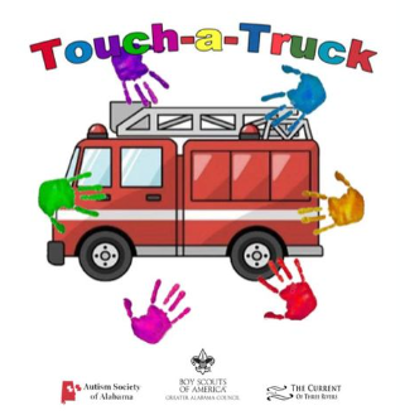 Touch A Truck
Sat, Aug 27, 10am-2pm
Cost: FREE
At: Shops of Grand River (map)
The Greater Alabama Council Three Rivers District and the Autism Society of Alabama host a Touch-a-Truck event. This event is to bring awareness to Autism and to allow children the opportunity to visit large equipment in a safe and comfortable environment. This is an event with lots of different types of vehicles (huge ones) that children can come see, touch, ask questions, take a photo with the vehicle and perhaps sit behind the wheel. Several local Fire Departments, Police Departments, and Emergency Response Team will be there! Come greet these community first responders and community leaders who take a special interest in our safety and the safety of our children.
Click here for more info.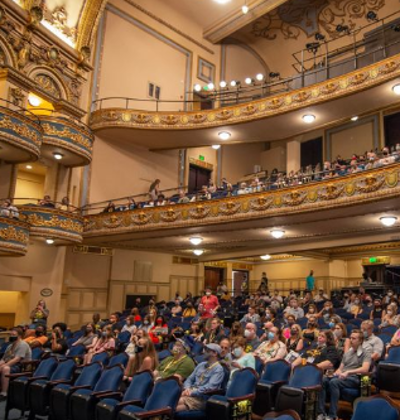 Sidewalk Storytime with Birmingham Children's Theater
Sat, Aug.  27, 10:15 AM – 11 AM
Cost: FREE
At: Lyric Fine Arts Theatre (map)
Join in on Saturday the 27th to listen to actors from the Birmingham Children's Theater read and act out stories! Inspired by the opening night Sidewalk Fest film, "Butterfly in the Sky," this will be a morning of storytelling at the Lyric Theatre this "Sidewalk Saturday." All ages are welcome! This event is free but there will be limited seating!
Click here for more info.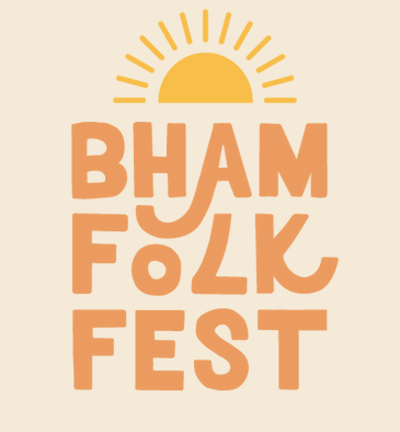 Birmingham Folk Fest
Sat, Aug 27, 10:30am-7pm
Cost: FREE
At: Avondale Park (map)
Birmingham Folk Fest has got some truly great old-time music in their line-up this weekend! The Whistlebees will be taking our main amphitheater stage at noon, joined by local music heroes Joyce & Jim Cauthen and Bailey Hill of the Yellow Dandies. After that, from 1:00 - 3:30, there'll be an old-time jam session (all players welcome!) under Avondale Park's Rose Garden pavilion. Musicians, bring your instruments! Everyone else, expect some great tunes -- and maybe some dancing, too.  There will also be tons of art vendors, various traditional music in the Jam Tent, and a kids area! It's all FREE in Avondale Park!
Click here for more info.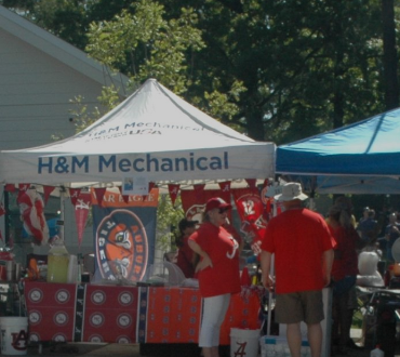 2022 Tailgate Challenge
Sat, Aug 27, 11am-2pm
Cost: $15/kids FREE
At: Bell Center (map)
We had the pleasure of being judges for this event last year! Get hyped for football season with this awesome tailgating event! Team will compete for best tent/team spirit, as well as best tailgate dish!  We sampled some absolutely delicious food last year. In addition to the team tents, there will be kids activities and there may even be some surprise guests! Last year we were visited by a famous Elephant and Tiger. This is such a fun event in the heart of Homewood!
Click here for more info.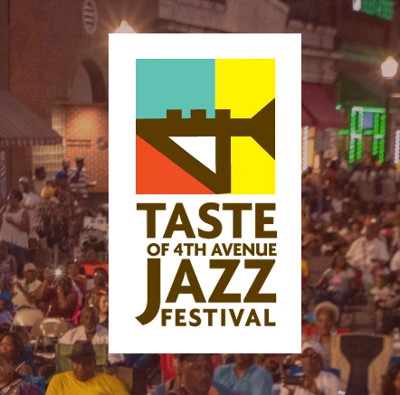 Taste of 4th Avenue Jazz Festival
Sat, Aug 27, 12pm-8pm
Cost: FREE
At: Historic 4th Ave Business District (map)
As a hub for Black commerce and culture during the days of segregation, the historic 4th Avenue Business District is one-of-a-kind. The district set the scene for the tastemakers of yesterday and stands today as a testament to the resilience of a people. Seeking to celebrate the spirit of the district, the Alabama Jazz Hall of Fame, inspired by the "Taste of Chicago," launched the first Taste of 4th Avenue Jazz Festival in 2003. Now approaching its 19th year, this one-day event has become a popular summer staple and continues to be presented at no cost to attendees, in collaboration with Urban Impact, Inc. and the Taste of 4th Avenue, Inc's Board. We always pop over from Sidewalk Film Fest to check out this event!
Click here for more info.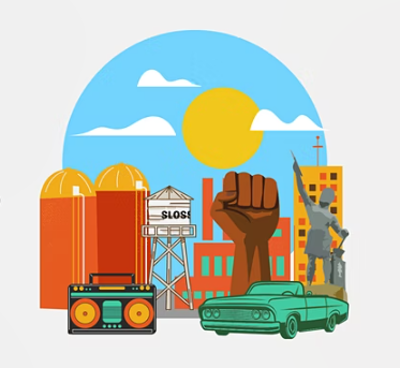 2nd Annual MGB Culture & Community Fest
Sat, Aug 27, 12pm-8pm
Cost: $8-$55
At: Sloss Furnaces (map)
Black Vendors, Live Music, Classic Cars, and Great Food & Drink. Have fun all day while fundraising for TheMGB Foundation Grant Program! The fest is a fundraiser for the new MGB Small Black Business Grant, which aims to raise $5000. This will be a full day of fun, food, and music!
Click here for more info.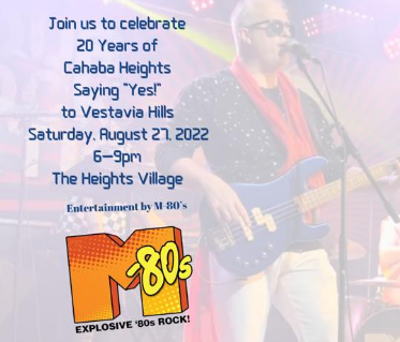 Cahaba Heights Anniversary Celebration
Sat, Aug 27, 6pm-9pm
Cost: FREE
At: The Heights Village (map)
The Cahaba Heights Merchants, City of Vestavia Hills and the Vestavia Hills Chamber of Commerce have joined together to celebrate 20 Years of Cahaba Heights Saying "Yes" to annexation into Vestavia Hills! Get your dancing shoes ready and come celebrate in the Heights Village in Cahaba Heights! There will be awesome music by the M-80s, a variety of vendors and food and beverages available from Heights Village restaurants. Be sure to mark your calendar for this fun night of celebration!
Click here for more info.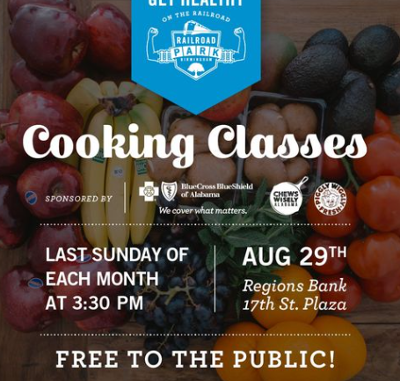 Get Healthy on the Railroad
Sun, Aug 28, 3pm
Cost: FREE
At: Railroad Park (map)
Don't miss the final cooking class of the season! BC/BS of Alabama hosts this awesome interactive cooking demonstration under the main pavilion at Railroad Park. Learn how to make a healthy dish that is delish! Arrive early and you'll get a grocery bag FULL of the local ingredients needed to make the featured dish! This is a free event for our community.
Click here for more info.