Weekend Roundup: Aug. 26-29, 2021
Happy Sidewalk!!!
We are SO excited that it's Sidewalk Film Festival week! You'll be able to find us downtown all weekend checking out some incredible independent films and going to some awesome Sidewalk parties! For those unable to attend, there are still a ton of other fun events happenin', including the final days of Birmingham Restaurant Week! Check below for our list and please remember to stay home if you are sick and respect the mask/covid policies at each venue. We want everyone to stay as healthy as you can while still having fun!
#RUhappenin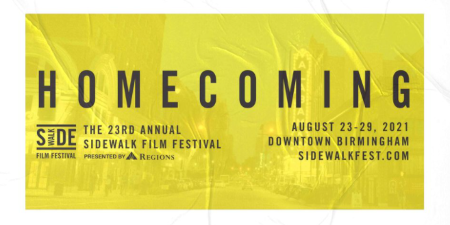 Sidewalk Film Festival
Now-Aug. 29
Cost: $35+
At: Downtown Bham (map)
Our favorite Bham festival is here! The theme of Sidewalk 2021 is "Homecoming," and it will feel like coming home indeed!  While the main portion of the festival kicks off with Opening Night on Friday, there are already various Spotlight Features playing throughout the week! Sidewalk is a festival that centers around community and the love of cinema. We can't wait to see everyone walking between downtown venues and at the amazing theme parties! Happy Sidewalk, everyone!
Click here for more info.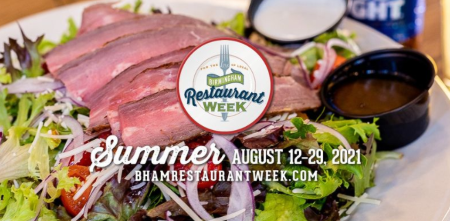 Birmingham Restaurant Week 2021
Now-Aug 29
Cost: $5-$50
At: Bham Restaurants
Bham Restaurant Week is now an 18 day event and so far we've loved every place we have been to! Check out the link for details since there's no way we can list all the incredible participating restaurants here. This is the perfect way to try new restaurants or revisit your favorites.  The prix-fixe menus range from $5 lunch specials to $50 dinners, so there's something for everyone!
Click here for more info.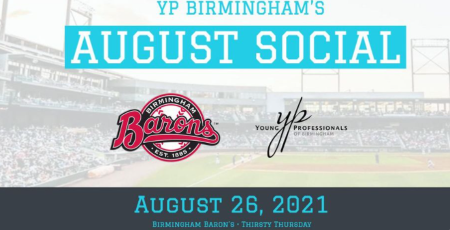 YP August Social/Thirsty Thursday
Thurs, Aug. 26, 4:30-7pm
Cost: $10 /FREE for YP Members +1 guest
At: Regions Field (map)
Join YPBirmingham on Thursday, August 26th, for their AUGUST social. The Barons are taking on the Biscuits this week! It's Thirsty Thursday, so you know it's going to be a good night. This month's social is FREE to members and one guest while supplies last. They will have a table set up by the main box office from 4:30-7 pm to ensure you have ample time to grab a ticket and a cold one before the game starts! All members and guests must RSP by August 26th at 2 pm to make sure they have enough tickets for the game for everyone.
Click here for more info.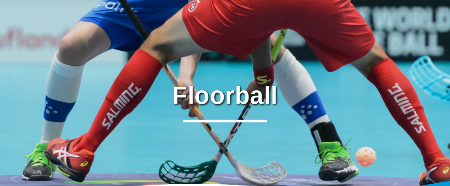 The World Games 2021 Floorball Days
Fri-Sat, Aug. 27-28, All day
Cost: FREE
At: BJCC East Exhibition Hall (map)
Floorball is a type of floor hockey in which two teams maneuver a ball into the opponent's goal using a stick. There are five players and a goalkeeper on each team. In preparation for the World Games, there will be Floorball events going on all day Friday and Saturday at the BJCC! It's a FREE event to attend! On Saturday at 5:30pm yu can watch the National Floorball Men's vs Women's Team Game. The World Games 2022 will also host a Meet and Greet with Birmingham Bulls Head Coach, Craig Simchuk, and Bulls' Players!
Click here for more info.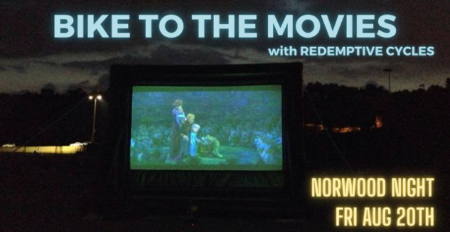 Bike to the Movies
Fri, Aug. 27, 6pm (rescheduled from last week)
Cost: FREE
At: Redemptive Cycles (map)
The Norwood Neighborhood is hosting a Movie night and party. Join up with fellow cyclists and roll over there to hang out with them! There will be a food truck there but bring a beverage to enjoy during the movie if you like. Bring a blanket or chair if you want too as well! Movie selection TBD.
Click here for more info.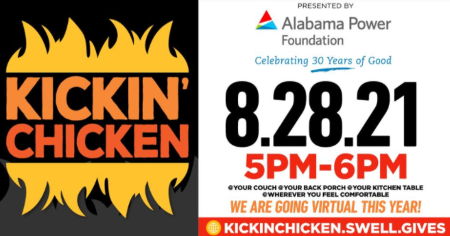 Kickin' Chicken Festival
Sat, Aug. 28, 5-6pm
Cost: FREE
At: Online
As a result of the current rising levels of community spread in the Greater Birmingham area, The Literacy Council junior board has decided to move Kickin' Chicken to a virtual format. They invite you to tune in on Saturday, August 28 from 5-6 p.m. to see stories about the lives changed through TLC. There will also be amazing entertainment and a few surprises. In 2020 the event raised over $30,000 to help fund TLC's programs – programs that served more than 9,000 people, changing lives through literacy. As a result, the people TLC serves achieved their personal and professional goals.
Click here for more info.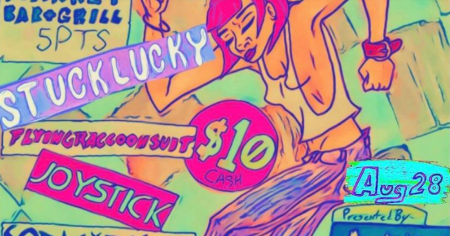 Punk Rock Art Show #16
Sat, Aug. 28, 6pm-1am
Cost: $10
At: Black Market 5pts (map)
It's the 16th Edition of The Bham Punk Rock Art Show! The organizers are excited to be bringing some Skapunk Bands to town in addition to the Punk Rock! This event will be $10 at the door and will be hosted at Black Market Bar in 5pts! Come check out some amazing local artists and tons of punk rock bands!
Click here for more info.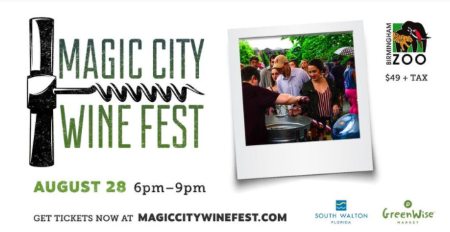 Magic City Wine Fest
Sat, Aug. 28, 6pm
Cost: $49+
At: Bham Zoo (map)
Don't miss the 4th Annual Magic City Wine Fest! Travel through several different regions spanning the globe as you drink wine and beer specific to a certain region. Restaurants will also have food available for purchase. Take a break from your travels and enjoy the soothing sounds of live music. The World Tour will be held at the lovely Birmingham Zoo. A portion of every ticket will go to benefit the Birmingham Zoo. General Admission tickets include all beverage samples, a souvenir cup, and a portion benefits the Birmingham Zoo. VIP tickets include all beverage samples, 30 minute early entry, a special souvenir cup, access to a designated area with seating, and benefits the Birmingham Zoo.
Click here for more info.

Pour Us Another
Sun, Aug. 29, 12-9pm
Cost: FREE
At: TrimTab Brewing (map)
TrimTab is hosting the next POUR US ANOTHER Initiative. Live music! Great food! Local vendors! A new tasty beer release! All of this is in celebration of Womxn and Craft Beer. Pour Us Another is an initiative focused on making craft beer more welcoming to all womxn. They are on a mission to create a safe space for womxn to commune, network and learn more about the craft beer industry.  Don't miss out on the FREE all day event!
Click here for more info.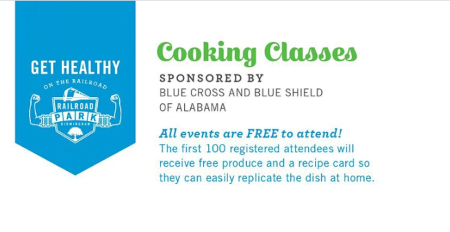 Get Healthy on the Railroad Cooking Class
Sun, Aug. 29, 3:30pm
Cost: FREE
At: Railroad Park (map)
Get Healthy on the Railroad sponsored by Blue Cross and Blue Shield of Alabama returns in 2021 to offer in-person, healthy nutrition classes. Classes are led by area non-profits on the Regions Bank 17th Street Plaza. Cooking classes will take place Sunday, August 29. Classes begin at 3:30 pm, and on-site registration opens 30 minutes prior. Local chef Ama Shambulia will offer cooking demonstrations and complete with take-home recipes. The first 100 attendees to register receive a parcel of free produce sourced through Piggly Wiggly, that can be used to replicate the recipe at home.
Click here for more info.