Weekend Roundup: Dec. 10-13, 2020
Let's unwrap some great weekend fun!
After a weekend spent inside a movie theater raising money for Sidewalk Film Festival & Cinema, we are looking forward to enjoying some fun events! We are mid holiday season and there are plenty of ways to kindle your Christmas spirit! Check out what's happenin' around town this weekend!
#RUhappenin
A Special Note: You've probably heard by now that Alabama Theatre has, unfortunately, had to cancel the remaining showings of their Holiday Film Series.  This tough decision was made due to the fact that despite taking all possible Covid19 precautions,  some attendees refused to follow protocols and keep their masks on for the duration of the event. This puts an even greater financial strain on the already struggling Alabama Theatre. Some who bought tickets to help the Theatre ended up doing more harm by ignoring guidelines and acting as if the rules didn't apply to them.  WEAR YOUR MASK! Going out without your mask not only puts people at risk, but also can result in venues closing and the cancellation of events you want to attend. To be blunt, if you feel as if you can't follow the guidelines then please stay home and don't attend any events.  Let's all stay safe and healthy this holiday season!
___
Holiday Gift Guide at Filter!
Now-Dec. 15, 7am-4pm (Sat-Sun, 8am-3pm)
Cost: Free to attend
At: Filter Coffee Parlor (map)
Shop FILTER this holiday featuring all your coffee brewing needs from beans to equipment. Small grab n go gift boxes from Priester's Pecans. They have a  NEW local book section featuring 18 titles from Arcadia Publishing about Birmingham and Alabama. Artwork and more!
Click here for more info.


Deck the Ham
Now-Dec. 31st
Cost: FREE
At: Downtown Bham
From now until New Year's you'll find downtown restaurants and retailers decked out with painted storefront windows! Local artists are competing for cash prizes by lending their creativity to Deck the Ham 2020! You can help them win by posting a photo of their work on social media with the hashtag #decktheham! We have turned this event into an annual scavenger hunt of sorts. We drive around town and try to find all of the festive windows! Be sure to check it out!
Click here for more info.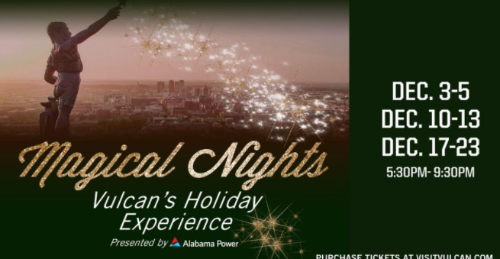 Magical Nights: Vulcan Holiday Light Experience
Nightly, 5:30-9pm
Cost: $6
At: Vulcan Park & Museum (map)
At the top of each hour, beginning at 5:30 p.m., guests will enjoy a 15-minute lively array of dancing lights atop Red Mountain at Vulcan!  The lights will be choreographed to delightful holiday music. There will be hot chocolate, wine, and beer available for purchase. Visitors are encouraged to shop at The Anvil for the Red Dot Sale or purchase Birmingham themed items like Vulcan Socks!
Click here for more info.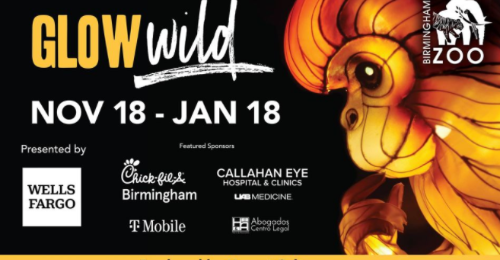 GLOW Wild: Animal Lantern Celebration
Fri-Sun, 5-9pmCost: $15-$25
At: Bham Zoo (map)
Head over to the Birmingham Zoo on select nights for an event that is sure to be LIT, literally! The zoo will have captivating lantern creations shaped like your favorite animals. Some will be up to 30ft tall! Purchase a wristband and ride the carousel. This is sure to be a holiday favorite this year. Head to the website to book your time to get your glow on!
Click here for more info.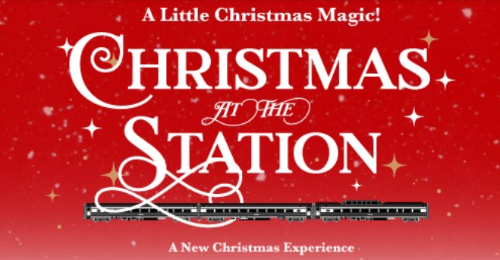 Christmas at the Station
Fri-Sat, Until Christmas
Cost: $33
At: Heart of Dixie Railroad Museum (map)
Enjoy hundreds of thousands of twinkling lights blanketing the trains, Museum buildings, and grounds of the Heart of Dixie Railroad Museum! You'll get to ride on both the Calera & Shelby Railroad and Shelby & Southern's "Candy Cane Specia.l" Navigate the Merry Maze of Lights while you're there!  You'll also have the ability to safely take your annual family photos with Santa Claus! Be sure to register for a time slot ahead of time and if you are looking to make it a date night, be sure to check out the Couples Caboose option!
Click here for more info.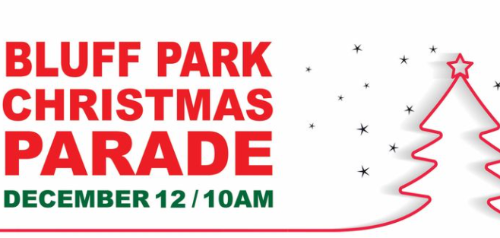 Bluff Park Christmas Parade
Sat, Dec. 12, 10am
Cost: FREE
At: Bluff Park (map)
Bluff Park is having their annual Christmas Parade! Wear your mask and watch fun floats drive by! Kids will love this family friendly event! Be sure to check out some of the local shops while you're there! This will be a fun and festive event!
Click here for more info.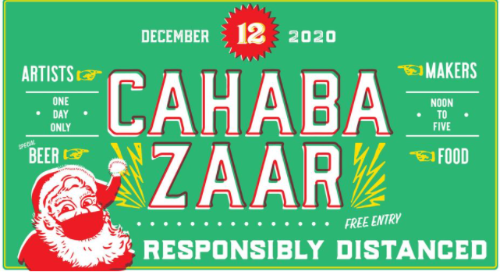 CAHABAZAAR Holiday Market
Sat, Dec. 12, 12-5pm
Cost: FREE
At: Cahaba Brewing Co. (map)
Browse over 70 local vendors this year at CAHABAZAAR! We always check off multiple items from our shopping list when we go!  You'll be able to enjoy food trucks and a FRE hot chocolate bar sponsored by our friends at Filter-Coffee Parlor! (Get it while it lasts!) There will be live music, drink specials, and more. Santa will be joining the fun from 12:30 - 3:30! Be sure to wear your mask!
Click here for more info.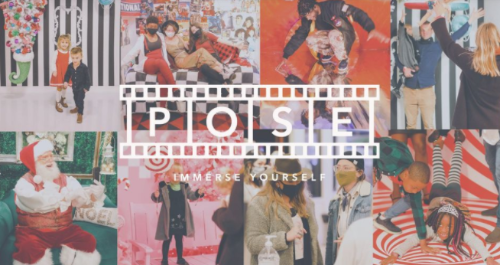 POSE at the Summit
Ongoing, Register for a time-slot
Cost: $25
At: SAKs Plaza The Summit (map)
Head to SAKs Plaza and check out POSE! Cultured to Create and local Birmingham artists curated 10 uniquely decorated rooms for an immersive selfie experience! Some selfie rooms are holiday themed, others are just super creative! Check out the 90's bedroom, Candy Room, a Funky swirl room, and more! You can also purchase a picture with Santa!
Click here for more info.