Weekend Roundup: Feb. 13-16, 2020
Love is in the air this weekend!
It's Valentine's Day weekend and there are plenty of LOVELY events to attend! From Galentine's to couples events, we have plenty of options to celebrate with the loved ones in your life!
#RUhapppenin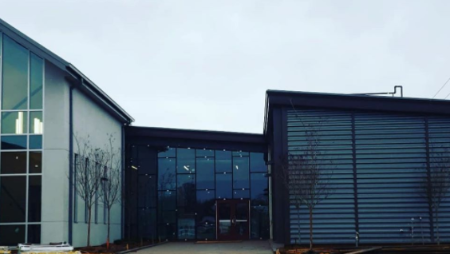 Firehouse Open House
Thurs, Feb. 13, 4-6pm
Cost: FREE
At: The NEW Firehouse Shelter (map)
Please join in celebrating the grand opening of the NEW emergency shelter! Open house hours are between 4pm-6pm. Visitors are welcome to take a tour of the new facility, learn about programs, meet the staff, and see their bricks on the Pathway to Hope. This was a massive undertaking and is the culmination of a lot of hard work from the community. It's time to celebrate! Please respond to this Facebook invite so they can have an idea of how many people will be attending.
Click here for more info.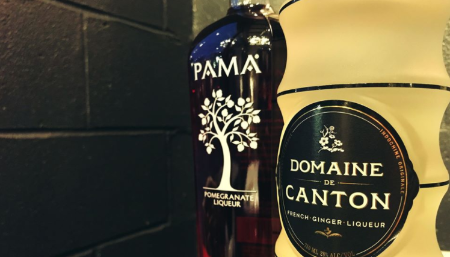 Love Potions
Thurs, Feb. 13, 5:30-7:30pm
Cost: FREE
At: LeNell's Beverage Boutique (map)
Head over to LeNell's for this FREE event! Learn about how some cocktails have ingredients known to be aphrodisiacs! Snacks will be provided and you'll learn a lot about some cocktails that can get you in the mood for Valentine's Day!  This is a great event for a group of friends or for couples!
Click here for more info.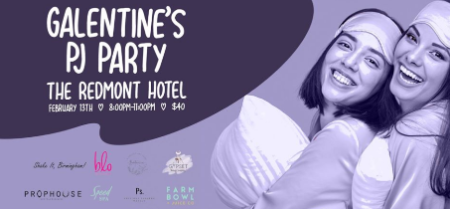 Galentine's Pajama Party!
Thurs, Feb. 13, 8-11pm
Cost: $40
At: The Redmont (map)
Pamper yourself and dance the night away, all in your PJs!! The Redmont Hotel is hosting the ULTIMATE girls night in. With makeovers, a braid bar, and cocktails...what more could you want!? Not in a relationship this Valentine's Day...not a problem! This is a phenomenal way to treat yo'self! If you are married or in a relationship, join in as well! The more the merrier! Tickets include 2 drink tickets and entry into the event. Squad AF has 8 drink tickets included for the four guests. The event begins at 8PM and ends at 11PM. If you don't want the party to stop, feel free to enjoy our rooftop bar after! Wear your PJs, bring your squad and get ready to have the night of your life!
Click here for more info.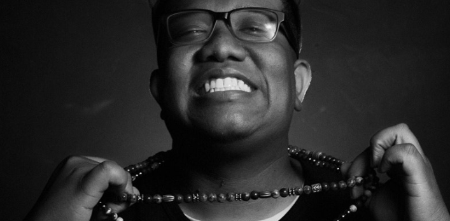 Upstairs Comedy: David Perdue
Thurs, Feb. 13, 8pm
Cost: $10adv/$15 at door
At: Avondale Brewing Co. (map)
Enjoy a night of stand up comedy with David Perdue in The Upstairs at Avondale! (This venue is only accessible by stairs.) David Perdue is a comedian who has appeared on Kevin Hart Presents: "Hart of the City" on Comedy Central and "Uproarious" on Fuse. David is also an actor appearing in "Love Is..." on OWN (he's met Oprah!) and Bobcat Goldthwait's "Misfits and Monsters" on truTV. These comedy shows are so much fun and make for a great date night!
Click here for more info.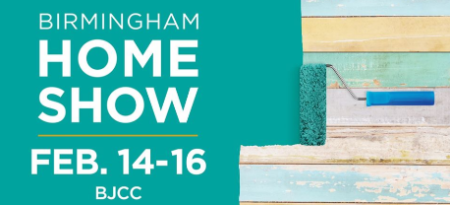 Birmingham Home Show
Fri-Sun, Feb. 14-16, Times Vary
Cost: $3-$11
At: BJCC (map)
Cooking demos, home decor, and tons of vendors! The Birmingham Home Show has a bit of everything! As new homeowners ourselves, we can't wait to get new ideas for decoration and home renovation. We always have so much fun at these events. (The free samples always help, too!)  Check out the link for all the details. It's happenin' all weekend long!
Click here for more info.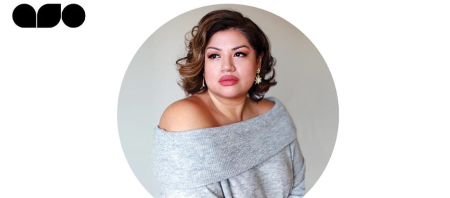 Coffee Concert: Tango & Flamenco
Fri, Feb. 14, 11am-12pm
Cost: $10
At: Alys Stephens (map)
Celebrate Valentine's day with the orchestra as Claudia Chapa comes to Birmingham for a program full of vibrant expressions of love. Red Diamond Coffee & Tea coffee and muffins are available before each coffee concert starting at 10am! This is a great way to get into the Valentine's spirit!  Dance & Music are two of the most important ingredients for a romantic experience!
Click here for more info.

Candy + Beer Pairing
Fri, Feb. 14, 5pm
Cost: Free to attend
At: Hop City (map)
Treat yourself, treat your friends, and treat someone you love! Bell's Brewery will be pairing beers with popular candy like chocolate, Sour Patch Kids, and Laffy Taffy! Head to Hop City for a sweet treat, and grab dinner from Little London Kitchen while you're there! (It's delicious!!!) This is a fun way to celebrate V-day!
Click here for more info.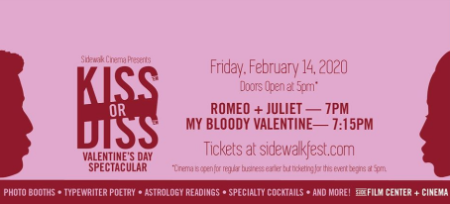 Kiss'em or Diss'em Valentine's Spectacular
Fri, Feb. 14, Doors at 5pm/Film at 7pm
Cost: $13/$20 VIP
Sidewalk Cinema (map)
Head to Sidewalk Cinema for this unique Valentine's Day  event! Feeling in love? Check out "Romeo & Juliet" (yes the one with Leo!), or if you are feeling a bit scorned you can watch "My Bloody Valentine"! The lobby will have a photo booth, poets to help you compose your feelings via typewriter, and astrology readings for the star-crossed lovers out there! VIP gets you a drink ticket, a iced conversation heart cookie, and an Limited Edition Sidewalk Magnet! This is going to be awesome!
Click here for more info.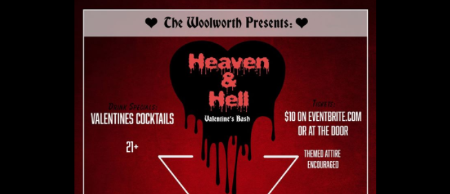 Heaven & Hell Valentine's Bash (21+)
Fri, Feb. 14, 6-11pm
Cost: $10
At: Woolworth (map)
We LOVE a good theme party! Head to Woolworth decked in white or in black/red for this unique Valentine's event! Angel or Devil, good or "evil," all are welcome to celebrate! What kind of mischief is in store? You'll have to stop in to find out! It's going to be a night to remember!
Click here for more info.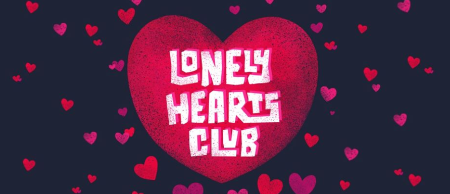 Lonely Hearts Club
Fri, Feb. 14, 7-11pm
Cost: FREE
At: Pizitz Food Hall (map)
This is a fun way to celebrate Valentine's Day! This FREE event features music from DJ Mark AD, free photos from The Flash Bar, drink specials, and a pop-up Rumba class! Head to the Pizitz Food Hall and prepare to have a fun night!  We are all about the FREE events especially when they feature so many of our friends!
Click here for more info.

Singles Awareness Party
Fri, Feb. 14, 7pm-12am
Cost: FREE
At: Bham District Brewing (map)
Are you single and looking for a place to mingle? Maybe you're boycotting Valentine's Day, or maybe you're trying to make your partner feel awkward... either way, head to Birmingham District Brewing Co.  for their 14 Things I Hate About You Singles Awareness Day! They will be dropping a new version of Hi-Life with a strawberry twist, and you can share your worst love stories! The best "worst" story wins a gift card!
Click here for more info.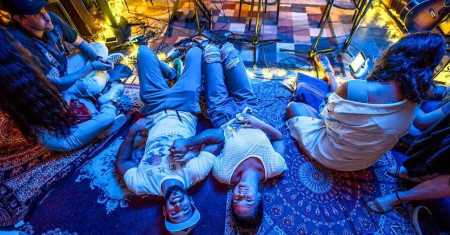 Sofar Sounds Valentine's Show
Fri, Feb. 14, 7:30-10pm
Cost: $15
At: ?Mystery Location?
Join Sofar Birmingham this Valentines day, to celebrate all love and love for music. Bring your friend, boyfriend, girlfriend, that crush you've been mustering the courage to ask out, WHOEVER! Just bring the love! As always, the location is secret until you purchase your ticket! We are HUGE fans of the Sofar crew and can't say enough about how much fun these shows are!
Click here for more info.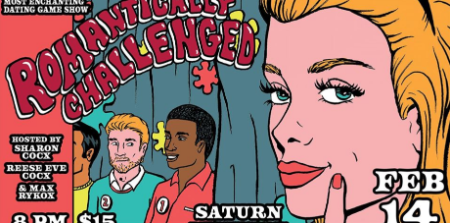 Romantically Challenged Dating Show
Fri, Feb. 14, 8-11:30pm
Cost: $15
At: Saturn (map)
On February 14th, 2020, Saturn will host the 7th edition of Birmingham's most enchanting and rambunctious dating game show. Contestants will answer a variety of questions and perform a host of silly challenges to win the hearts of 3 featured Bachelors and 3 Bachelorettes. We actually participated in the "newly wed" style portion and we lost...badly. You'll have a raucous good time and we can tell you to expect the unexpected! (Thoughts and prayers to our friends who'll be onstage! lol)
Click here for more info.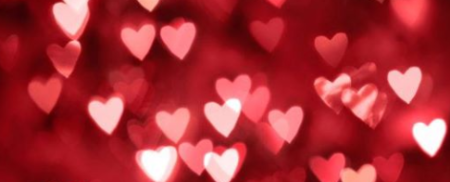 Crazy Cupid Shuffle & Bake Off
Sat, Feb. 15, 1-5pm
Cost: FREE
At: Avondale Brewing Co. (map)
Need to make up for a crappy Valentine's Day? Or maybe it was IMPOSSIBLE to get a reservation anywhere on a Friday night. Well, why fret when you can just celebrate the day after at the Crazy Cupid Shuffle in Avondale - a FREE event so everyone can enjoy! Bring your special someone (families included). Please be aware that the event is outside! Kids will have a blast in the two bounce houses and 17' inflatable slide! Couples can sashay their way to the dance floor and boogie down. There will also be food vendors and a BAKE OFF!!! Click the link for the bake off details!
Click here for more info.

Valentine's Social with ASO Junior Board
Sat, Feb. 15, 4pm
Cost: FREE
At: EastWest (map)
You might have plans for February 14, so join the ASO Junior Board on February 15 for a Junior Patrons Social at EastWest! They'll be upstairs from 4:00 - 6:00 PM with complimentary drinks and appetizers. Then they will head to the ASO's performance of Tango, Flamenco, & More! which begins at 7:00 PM. Purchase your tickets to the performance at alabamasymphony.org.
Click here for more info.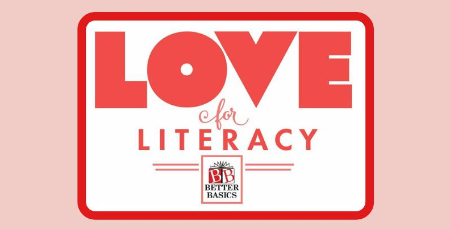 Love for Literacy Gala
Sat, Feb. 15, 6-9pm
Cost: $150 (fundraiser)
At: Regions Field (map)
Help out Better Basics this Valentine's Day weekend! The 6th annual Love for Literacy gala will include a cocktail hour, silent auction, bourbon toss, wine pull, ring bling, and seated dinner. Tickets are $150 and VIP tickets are $200 with all proceeds benefiting Better Basics! This is such a great cause, so feel free join in to help them raise money! We also have a  GIVEAWAY going on HERE for TWO TICKETS!!!
Click here for more info.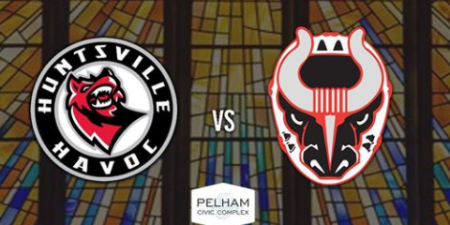 Bham Bulls vs Hville Havoc: Church Night
Sat, Feb. 15, 7pm
Cost: $15/$5 off for 10 or more
At: Pelham Civic Complex (map)
Come chill out and cheer on the Birmingham Bulls as they hit the ice to take on the Huntsville Havoc! It's also Church Night, which means at $5 discount for church groups of 10 or more!  This is such a fun event for the entire family!  This is a COOL way to spend your Saturday night!
Click here for more info.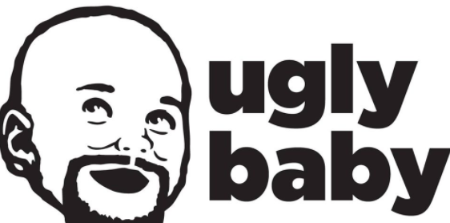 Ugly Baby LIVE!
Sat, Feb. 15, 8-11pm
Cost: $5
At: Saturn (map)
If you could make everyone in the world laugh, would you do it? How would you find the time? Birmingham's Disturbingly Good Improv Comedy™ is a long form improvised comedy.  These shows are not for small minds. Enjoy even more laughs this Valentine's weekend at Saturn!
Click here for more info.

Cousins Maine Lobster Truck
Sun, Feb. 16, 2-7pm
Cost: Free to attend
At: Avondale Brewing Co. (map)
Back by VERY popular demand! Head to Avondale Brewing to eat some delicious lobster in various forms. Cousins Maine Lobster Truck will be serving up lobster quesadillas and more! We heard it was 100% worth the wait, but you should definitely arrive early!  This is a delicious event!
Click here for more info.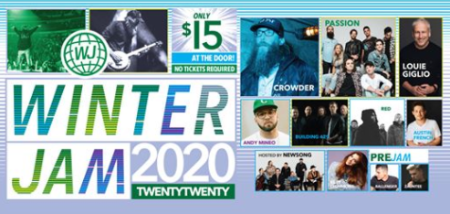 Winter Jam 2020
Sun, Feb. 16, 6-9pm
Cost: $15
At: BJCC (map)
Winter Jam is coming to Birmingham, AL on February 16th! They will be at the BJCC! Join Crowder, Passion Music, Andy Mineo, and many more awesome artists, with special guest speaker Louie Giglio! + Pre Jam Party with Riley Clemmons, Ballenger & Zauntee! This is a touring show, so check it out while you can!
Click here for more info.

Twin Peaks Night
Sun, Feb. 16, 7-9pm
Cost: FREE
At: Sidewalk Cinema (map)
Join the Sidewalk crew in the lobby every Sunday starting at 7pm for David Lynch's original television series, TWIN PEAKS. They'll be starting with the pilot episode on February 16th, subsequent episodes to follow (in order) weekly. This is a FREE event! You can also play Twin Peaks Bingo with prizes! Kcor-stel! (That's Red Room speak for "Let's Rock!")
Click here for more info.