Weekend Roundup: Feb. 20-23, 2020
It's time for Mardi Gras and Margaritas!

Fat Tuesday is right around the corner AND it's National Margarita Day this weekend! There are fun events to celebrate both.  Check out these awesome events!
#RUhappenin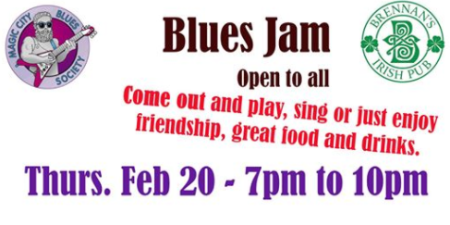 Blues Jam
Thurs, Feb. 20, 7pm
Cost: FREE
At: Brennan's Irish Pub (map)
Come listen to some great blues music at this free event! Feel free to play or sing your own original blues music if you'd like! This is always a fun, laid back event.  Don't forget that Brennan's has AMAZING food and great drinks that you can enjoy while listening!
Click here for more info.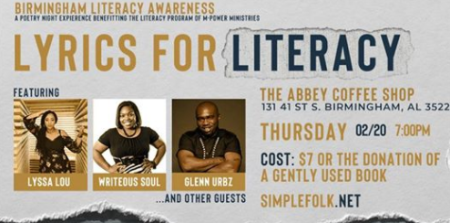 Lyrics for Literacy 2020
Thurs, Feb. 20, 7pm
Cost: $7 or a donated book
At: The Abbey (map)
Lyrics For Literacy is a soulful poetry night experience for the benefit of the Literacy Program of M-Power Ministries. Come hear some original poetry for a great cause. It's only $7 to attend, or you can donate a gently used book to get free admission! You can also enjoy a great cup of coffee from the Abbey while there.
Click here for more info.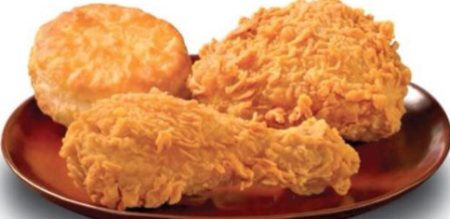 Two Piece and a Biscuit
Thurs, Feb. 20, 9:30pm
Cost: FREE!
At: Crestwood Tavern (map)
FREE SHOW! Tuscaloosa guitar wizard, Jonathan Harms, will be joining drummer extraordinaire Charles Gray and bassist Beck Hall for a night of danceable funk, drink specials, and good company for a night of getting down, this Thursday at The Crestwood Tavern!
Click here for more info.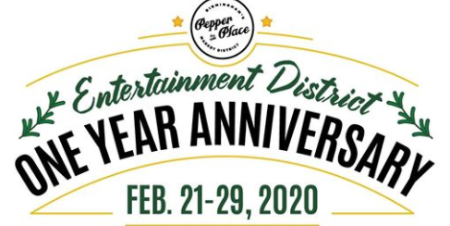 Entertainment District Anniversary
Feb. 21-29, 4:30-11pm
Cost: FREE
At: Pepper Place (map)
Kick off a week long celebration of the Pepper Place Entertainment District this Friday and with Margarita Day on Saturday! The theme this year is "Rosemary," so the retailers will have fun food and drinks that are Rosemary themed! You can pick up a passport and get it stamped each time you visit a Pepper Place retailer. At the end of the week, turn it in for a chance to win fun prizes! This is going to be so much fun!
Click here for more info.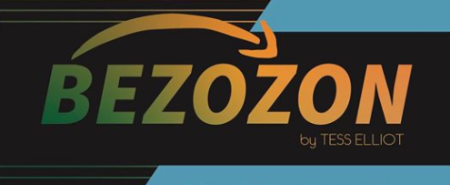 Vinegar Contemporary Grand Opening
Fri, Feb. 21, 5-8pm
Cost: FREE
At: Vinegar Contemporary (map)
Vinegar is pleased to introduce a new exhibition space, Vinegar Contemporary, where they will showcase artists who are working in emerging and experimental art forms, and art that pushes the boundaries of its medium. This may include installation, video, new media, performance, ephemeral objects, etc.. The inaugural exhibition is BEZOZON, an installation and interactive virtual reality experience by artist Tess Elliot.
Click here for more info.

Order of the Train Mardi Gras Party
Fri, Feb. 21, 6pm
Cost: FREE
At: Ghost Train Brewing (map)
Mardi Gras comes to Birmingham! That's right, beads, moonpies, specialty cocktails, and delicious small batch brews-- the whole shebang! Come party with Ghost Train on Friday! They will have live music, and Porky's Pride Smokehouse will be serving up a delicious, Cajun inspired menu. The party starts at 6 pm.
Click here for more info.

Voodoo Visionary & Ice Station Zebra
Fri, Feb. 21, 8pm
Cost: $10
At: Avondale Upstairs (map)
Hailing from the Dirty South musical mecca of Atlanta, GA, Voodoo Visionary's improvisational funk dance music balances a tight, grooving rhythm section with soulful organ, funky clavinet, singing synthesizers, masterful guitar licks, and moving vocals to create a sound the group calls psychofunk. Ice Station Zebra always puts on a great show! If you haven't seen a performance in the Upstairs at Avondale you are missing out!
Click here for more info.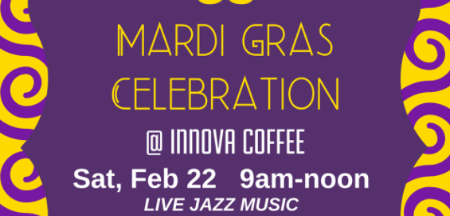 Mardi Gras Celebration
Sat, Feb. 22, 9am-12pm
Cost: Free to attend
At: Innova Coffee (map)
If you can't go to New Orleans for Mardi Gras this is for you!  Chicory Coffee - Maple Bourbon Lattes - Jazz Music - New Orleans native candle maker - King Cake from Homewood Gourmet. Put on your masks and beads! You will want to bring all your Louisiana friends to this gig!
Click here for more info.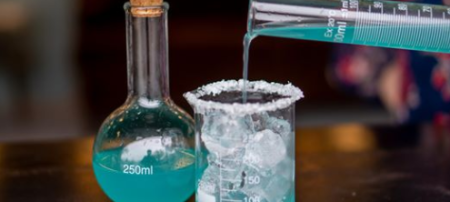 National Margarita Day
Sat, Feb. 22, 4pm
Cost: Free to attend
At: The Lumbar (map)
Heisenmargs are back!!! Join the Lumbar crew in Pepper Place for the second annual National Margarita Day fest!  Don't forget-- Pepper Place is an entertainment district, so you can take your blue Heisenmarg with you to visit all the awesome retailers!  Celebrate Margarita Day in a unique way and avoid the crowded Mexican restaurants!
Click here for more info.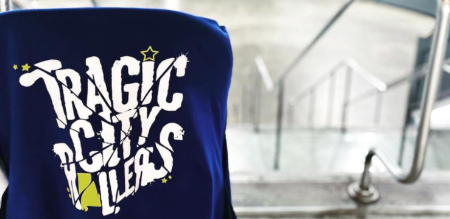 Tragic City Rollers Double Header
Sat, Feb. 22, 5-8:30pm
Cost: $12 adv/$15 at door
At: Boutwell Auditorium (map)
Join the Tragic City Rollers for the 2020 Season Opener! Birmingham's own roller derby league will be taking on their rivals from North Alabama. The Tragic City Troublemakers (ages 8-18) play at 5pm, and the Tragic City Rollers will play at 7pm! Kick off the season with an epic double header!
Click here for more info.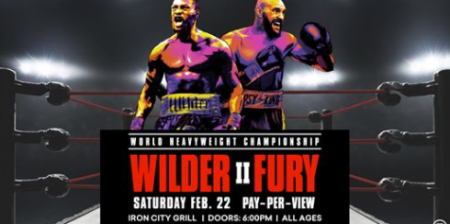 Wilder vs Fury
Sat, Feb. 22, 6pm
Cost: $20+
At: Iron City Bham (map)
Head to Iron City to watch this much anticipated boxing match! This is a ticketed event with reserved seating. You'll get to see this fight on the BIG screen! This is an all ages event. Buy an individual ticket or reserve a table for your group for what is sure to be a great fight!
Click here for more info.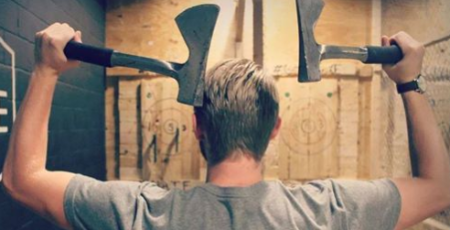 Axe Throwdown
Sat, Feb. 22, 7-10pm
Cost: $60
At: Civil Axe Throwing (map)
Started in 2013, this annual event encourages a little friendly competition. All participants are invited to try their luck at a round of axe throwing, while enjoying the DJ spin crowd pleasing tunes and shop the silent auction. Proceeds from the annual event benefit the Paul Meyers Medical Mission Trip to Haiti that annually serves 2,500+ patients. To date the foundation has raised over $90,000 to fund the annual mission trips! This year's event ticket includes complimentary beer & wine, heavy hors d'oeuvres and entry into the Axe Throwdown Contest!
Click here for more info.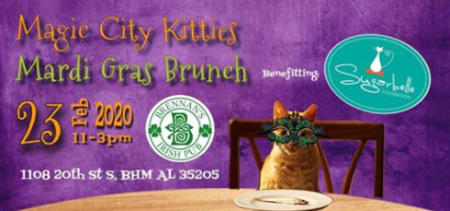 MCK Mardi Gras Brunch
Sun, Feb. 23, 11am-3pm
Cost: FREE!
At: Brennan's Irish Pub (map)
Join your friends with Magic City Kitties for music, fun, and a special brunch with all the flavors of the Carnival Season! The event will benefitting Sugarbelle Foundation with a silent auction that will be filled with great items for everyone! There will be a door prize too and there is no admission fee, so you have nothing to lose! All ages are welcome, so bring a friend (or a feline) and enjoy some Hurricanes!
Click here for more info.
BHM Chili Challenge
Sun, Feb. 23, 1-3pm
Cost: $5
At: Cahaba Brewing Co. (map)
Who's ready for a chili cookoff?! Calling all cooks, amateur chefs, and chili connoisseurs - it's time for a Chili Challenge! Join BHM FEMME, as they kick off a year full of female empowerment with a lot of chili! It's just $5 to sample and just $20 to compete. Do you have what it takes to win? All are welcome to stop by and sample the delectable entries into the competition! The teams are going to bring the heat!
Click here for more info.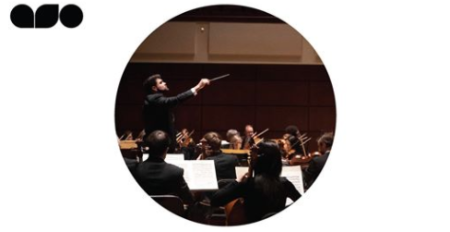 ASO & AYSO Side by Side
Sun, Feb. 23, 3pm
Cost:  $18/$7 for kids
At: Alys Stephens Center (map)
Always the highlight of the ASYO season, the Youth Orchestra will collaborate with ASO musicians for a concert featuring Dvorak's Eighth Symphony. These talented young musicians will get to showcase their skills alongside Birmingham's best! We can promise you that this will be an incredible show, so be sure not to miss out!
Click here for more info.