Weekend Roundup: Feb. 6-9, 2020
Kick of February Right!!!
Well the Groundhog DIDN'T see his shadow, so we're ready to SPRING into this weekend! It's filled with some great events and is capped off with the Oscars and the launch party for the BHM Wellness Passport!  You can also take a trip to Wakanda with the newest Art After 5 event at the Bham Museum of Art! "Wakanda Forever!"
Quick disclaimer: Russell will be in Montevallo all weekend celebrating College Night, the longest running collegiate homecoming tradition! So brace yourselves for some "PV!" posts! (Sorry in advance to our "Gold Side" followers.)  Let's do this!!!
#RUhappenin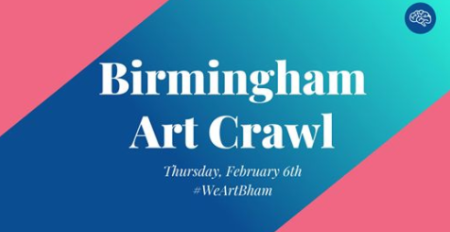 Bham Art Crawl
Thurs, Feb. 6, 10am-9pm
Cost: FREE
At: Pizitz (map)
Stroll the sidewalks of #BHM during the February 6th Art Crawl and discover the amazing talent of Birmingham's greatest local artists and makers while they exhibit and sell works outside of The Pizitz from 10 a.m. - 9 p.m., rain, shine, sleet or snow! Maybe you'll find the perfect gift for your Valentine!
Click here for more info.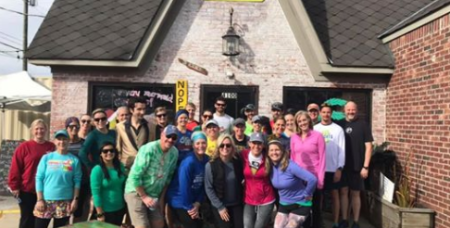 Run for Fun
Thurs, Feb. 6, 3-7pm
Cost: $10 Donation
At: Thirsty Donkey (map)
Come out for a run and fun at The Thirsty Donkey on Thursday to support Freshwater Land Trust, Red Rock Ridge and Valley Trail System, and The Jones Valley Trail Extension (from 32nd St to 41st St in Avondale). The Trak Shak is co-hosting with Birmingham Ultra Trail Society (BUTS). They'll have delicious food and drinks, and just a $10 donation (all $10 goes to Freshwater Land Trust), you get an entry for a door prize giveaway and a beer, wine, or well drink. The run starts at 6 pm, all paces welcome. You can also just donate and not run.
Click here for more info.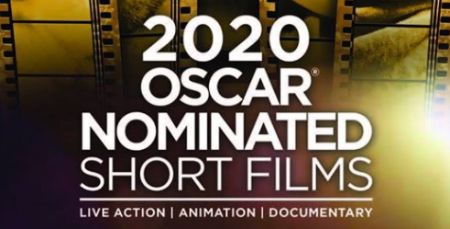 Oscar Nominated Shorts (Pt. 1 & 2)
Thurs-Fri, Feb. 6-7, Times Vary
Cost: $9.25-$12.25
At: Sidewalk Cinema (map)
Head to Sidewalk Cinema for this 2 part experience! See these incredible Oscar Nominated Short Films before the awards show! We always ask ourselves "How can we see those films? They look so cool!"  Well, here's our answer!  Prep for the Academy Awards in the comfort of the Sidewalk Cinema!
Click here for more info.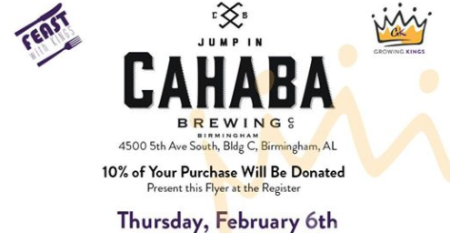 Feast with Kings
Thurs, Feb. 6, 5pm
Cost: Free to attend
At: Cahaba Brewing Co. (map)
Come join Growing Kings at the February edition of Feast with Kings at Cahaba Brewery in Avondale! On Thursday, Cahaba Brewery will donate 10% of your total beverage purchase to Growing Kings. All you have to do is show the flyer or mention this great organization and they'll receive a portion of the sale. So stop by after work for happy hour. They can't wait to see you there! Oh, and they'll have info about Chucks & Tux 2020!
Click here for more info.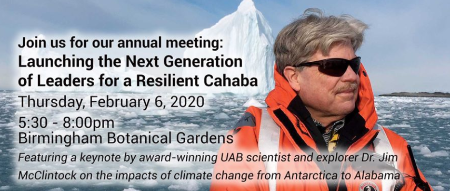 Next Generation Leaders of a Resilient Cahaba
Thurs, Feb. 6, 5:30-8pm
Cost: FREE
At: Bham Botanical Gardens (map)
Cahaba River Society members and the public are invited to the Cahaba River Society's annual meeting with a special keynote speech by award-winning scientist and explorer Dr. Jim McClintock. Learn all kinds of fun facts and hear from a guy who has been to Antarctica! Sounds pretty cool to us!
Click here for more info.
TNT: Pop-Up Show
Feb.6-9 , Times Vary
Cost: $25
At: Magic City Acceptance Center (map)
EVERY BRILLIANT THING is about a boy who compiles a list of things worth living for in his attempt to ease his suicidal mother's depression. Through adulthood, as the list grows and takes on a life of its own, he learns the deep significance the list has on his own life, as he goes to college, falls in love, and builds a home. This charming play deftly manages to mine glorious humor from a somber and emotional topic.
Click here for more info.

Small Mouth Sounds
Thurs-Sat, Feb. 6-8. 8pm
Cost: $25
At: Brookwood Village (map)
In the overwhelming quiet of the woods, six runaways from city life embark on a silent retreat. As these strangers confront internal demons both profound and absurd, their vows of silence collide with the achingly human need to connect. Filled with awkward humor, Small Mouth Sounds speaks to how we address life's biggest questions when words fail us. This is your last chance to see this great show by Theatre Downtown!
Click here for more info.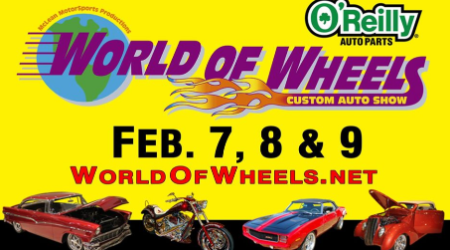 World of Wheels
Feb.7-9, Times Vary
Cost: $20/$5 for kids
At: BJCC (map)
This is a car lover's dream come true! Head to the BJCC to check out some amazing cars, trucks, and more! This event is PERFECT for kids! There will be celebrity appearances, a giant Hot Wheels toy car track, and all kinds of vendors. You'll be able to see some famous movie cars and meet some Transformers! This is such a fun event!
Click here for more info.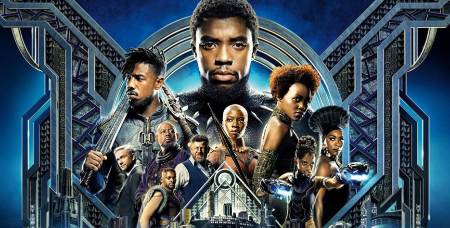 Art After 5: A Night in Wakanda
Fri, Feb. 7, 5-9pm
Cost: FREE
At: Bham Museum of Art (map)
Join the BMA crew for a chill night out inspired by Marvel Studios' Black Panther. Sip the Heart of Wakanda specialty cocktail as DJ Dolly sets the mood with some Afro futuristic sounds. Create a custom piece of Vibranium jewelry or make your own textile inspired by African Adinkra cloth. Take in a screening of the Marvel Studios' film Black Panther, happening in two different locations within the Museum. They'll also have special digital tours, games, a photo booth, and more! (Amber wants to bring our "mini-panther," Guiness. lol)  Wakanda Forever!
Click here for more info.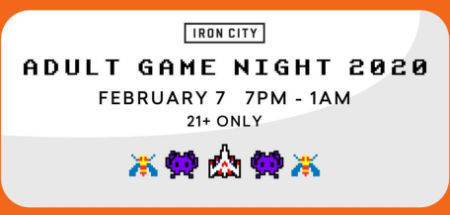 Adult Game Night (21+)
Fri, Feb. 7, 7pm-1am
Cost: $10
At: Iron City (map)
We attended this last year and had SO MUCH FUN! This is a 21 & up event, but you get to act like kids! Enjoy games including Pinball, Foosball, Arcades, Air Hockey, Ping Pong, card games, video games and CUP PONG TOURNAMENT! ($5 to enter the tournament.) Iron City will be transformed into a giant gameroom! It's like that movie "Blank Check" where that kid just buys all kinds of fun stuff!  (You should Google it!)
Click here for more info.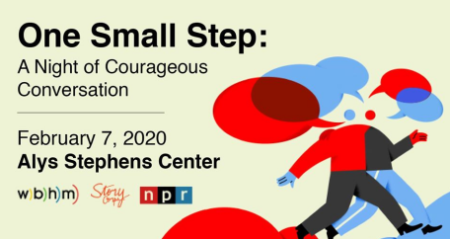 One Small Step: A Night of Courageous Conversation
Fri, Feb. 7, 7pm
Cost: $15
At: Alys Stephens Center (map)
One Small Step: A Night of Courageous Conversation, hosted by NPR's Elise Hu, will be an evening where we reach across the political divide to understand those with whom we disagree. Together with WBHM, NPR, and StoryCorps, explore how the small step of talking across divides – and hearing each other – helps mend the fraying fabric of our nation. This is going to be such an insightful event!
Click here for more info.
ETC's: Vulcan's  Underpants
Fri, Feb. 7, 8-10pm
Cost: Pay What You Can
At: Urban Standard (map)
Improv games and local comedians will take you on a wild adventure into what's sure to be a comedy of errors. Head to Urban Standard and get some coffee, wine, or beer as you enjoy this fun evening that offers and escape from your weekly grind! (Was that a coffee shop pun?)
Click here for more info.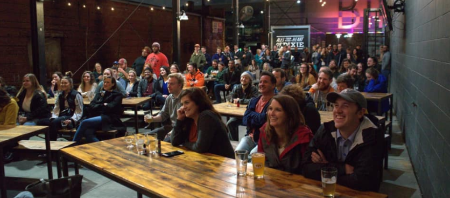 Funny Free Fridays
Fri, Feb. 7, 9-10:30pm
Cost: FREE
At: Good People Brewing (map)
On the first Friday of every month, Goulash Comedy brings an amazing FREE stand up comedy show to one of  Alabama's best breweries, Good People Brewing Company!! They mix hilarious comedians from across the country with some of our finest local talent for a night you won't soon forget. This makes for a fun date night and they always have some great guests from across the US!
Click here for more info.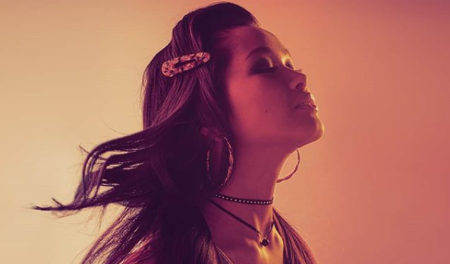 Raquel Lily and Tragic City (21+)
Fri, Feb. 7, 10pm
Cost: $8 adv./$10 day of
At: The Nick (map)
Our friend, Raquel Lily, is back in Bham for a show at The Nick! She will be playing alongside Tragic City. She also just released her new single! You should definitely check out this show. Raquel is AMAZING and Tragic City always puts on a great performance! This is a great way to end your Friday night fun!
Click here for more info.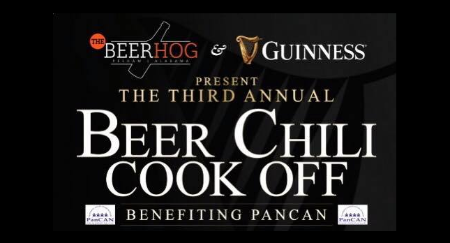 3rd Annual Beer Chili Cookoff
Sat, Feb. 8, 12-6pm
Cost: Free to attend
At: Beer Hog (map)
It's the 3rd Annual Guinness Chili Cook Off benefiting Pancreatic Cancer. Head to Beer Hog Saturday to help them taste the chili and decide a winner! All chili must include Guinness as an ingredient! You can sip on some amazing brews while you sample the entries! Seriously, their tap wall is massive! Delicious chili for a great cause! It's a win win!
Click here for more info.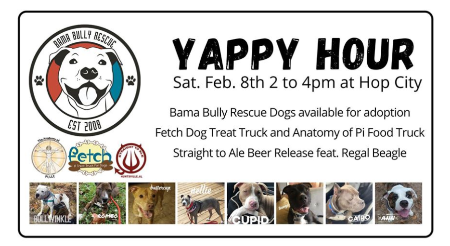 Yappy Hour
Sat, Feb. 8, 2-4pm
Cost: FREE
At: Hop City (map)
Dog lovers of all ages are welcome to join in for the first Yappy Hour event! Enjoy a beer release with Straight to Ale, featuring Regal Beagle! Grab yummy treats for your doggo friends from Fetch, get some lunch from Anatomy of Pi, grab coffee from Screaming Beans Coffee Truck, and meet lots of awesome dogs from Bama Bully Rescue! These dogs are all up for adoption, and looking for someone to love!
Click here for more info.
Music of the Grateful Dead for Kids
Sun, Feb. 9, 11:30am
Cost: $12
At: Saturn (map)
The Rock and Roll Playhouse, a family concert series hosted at historic music venues across the country, allows kids to "move, play and sing while listening to works from the classic-rock canon". Performing songs created by the most iconic musicians in rock history, The Rock and Roll Playhouse band offers its core audience of families with children age ten and under games, movement, stories and an opportunity to rock out in an effort to educate children and explore their creativity. This show will feature music from The Grateful Dead!
Click here for more info.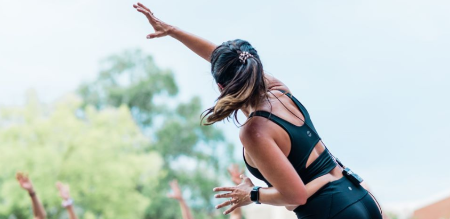 BHM Wellness Passport Launch Party
Sun, Feb. 8, 2pm
Cost: Included with Passport
At: Pepper Place (map)
Kick off the  BHM Wellness Passport with the annual launch party! Pick-up your physical passport and join in for a fusion class led by True40 Downtown Birmingham & Ignite Cycle. The BHAM DJ will be spinning tunes and bringing the energy - so you should too.  Bring a yoga matt and water and prepare to work it!
Click here for more info.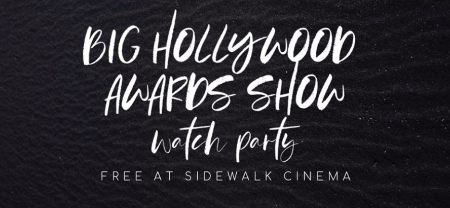 "Big Awards Show" Watch Party
Sun, Feb. 9, 6pm
Cost:  FREE
At: Sidewalk Cinema (map)
"What's your favorite season?" "Awards!"
Yes, it's a watch party for THE biggest award show of the season! Get there early to check out the Red Carpet action and stay to see if your picks win it all! This will be so much fun! Bring friends and prepare to have a great time!
Click here for more info.