Weekend Roundup: Feb. 27-March 1, 2020
Leap into the Leap Day Weekend!
Now that we've had our fill of moon pies and king cake, it's time to close out February! It's IS a Leap Year, so we get to enjoy one extra day! Saturday is Leap Day and there will be plenty of fun to spend those extra 24hrs on! It also looks like March is coming in "like a lamb," so the weather should be perfect for outdoor activities!
#RUhappenin

Real Men Wear Pink
Thurs, Feb. 27, 6pm
Cost: Free to Attend
At: Paper Doll Bar (map)
Join guest bartenders, Meredith Calhoun, Bob Vines, Kevin Archer and Matt Campbell this Thursday at Paper Doll Bar. 100% of the tips go to the ACS Real Men Wear Pink Campaign! Wear your pink and head on down!  Don't miss it!
Click here for more info.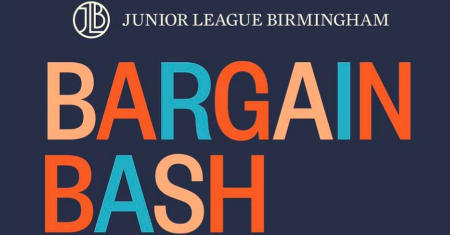 JLB Bargain Bash
Thurs, Feb. 27, 6pm
Cost: $40
At: JLB HQ (map)
Join the Junior League of Birmingham for a VIP shopping experience! Eat heavy appetizers and sip signature cocktails while you check out over 100 fantastic auction items.  There will be plenty of incredible items for sale as well! This is all for a fantastic cause, so grab your girlfriends and head over to the JLB Headquarters!
Click here for more info.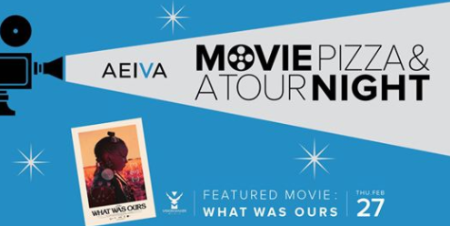 AEIVA: Movie, Pizza, Tour Night
Thurs, Feb. 27, 6pm
Cost: FREE
At: AEIVA (map)
It's the first AEIVA Movie Night of 2020! They will be screening "What Was Ours"! Pizza and beverages will be provided as well as free tours of the institute. It's located just across from Alys Stephens Center. Bring your friends and check out this awesome Birmingham gem!
Click here for more info.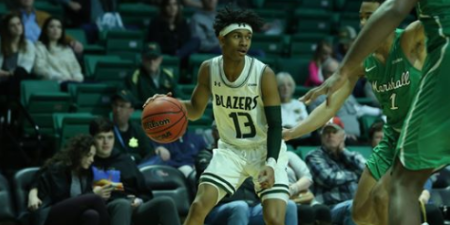 UAB Men's Basketball vs Marshall
Thurs, Feb. 27, 7pm
Cost: $10
At: Bartow Arena (map)
UAB Blazers Basketball is in full swing!  Head out to Bartow Arena this Thursday to cheer them on as they take on Marshall.  Wear your green and gold, and bring the energy! Tickets start out at just $10! We always have such a fun time at the games!
Click here for more info.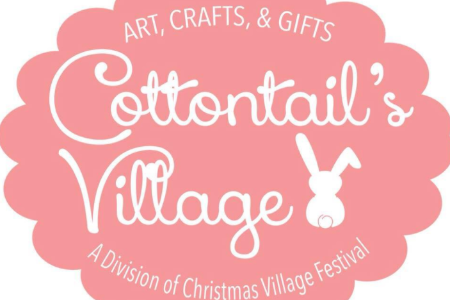 Cottontail's Village
Fri-Sun, Feb. 27-March 1
Cost: $7+
At: BJCC (map)
Shop over 500 vendors for clothing, household items, food, and much more! Cottontails Village is taking over the BJCC this weekend! Whether you want to bring the whole family or have a girls night out, this is a great event for either!  The Easter Bunny will be on site in case you want to get your photo taken with him! We are always overwhelmed at the amount of local vendors who participate.  It starts Friday morning and goes until Sunday night!
Click here for more info.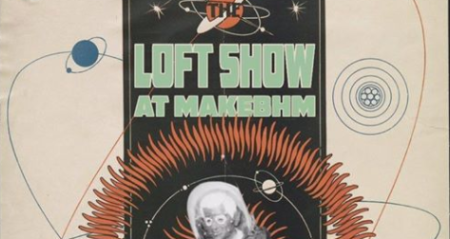 Birmingham LOFT Show
Fri, Feb. 25, 7-10pm
Cost: $7
At: MAKEbhm (map)
Stop by MAKEbhm for the February LOFT show! These shows highlight local artists and musicians. You can also take a look at the coolest makers' space in Birmingham! Tickets are just $7! This month's featured artists are Jon Osborne and Michael Molay ! The music will be provided by Meaghan Farrell, Mia Borders, and Riley Schilling Moore !
Click here for more info.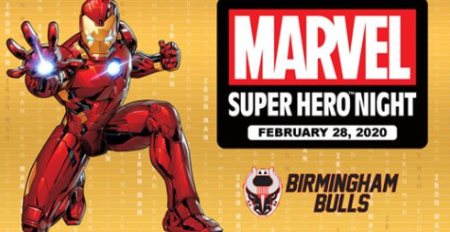 Bulls Hockey Superhero Night
Fri, Feb. 28, 7:30pm
Cost: $15+
At: Pelham Civic Complex (map)
This Friday is Superhero Night at the Bulls hockey game! The first 1,000 kids (14 & under) get a FREE Marvel hat! They take on the Huntsville Havoc, which is always a great game! Oh, and Saturday night's game is "Onesie Night!" You get $5 off for wearing a onesie to the game Saturday!  Sounds like fun to us!
Click here for more info.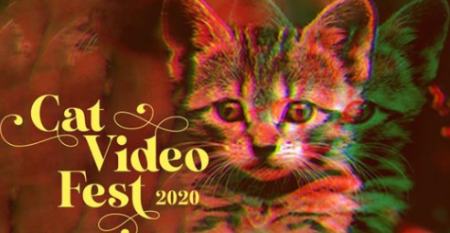 CatVideoFest 2020
Fri-Mon, Feb. 28-March 2
Cost: $9.25-$12.25
At: Sidewalk Cinema (map)
CatVideoFest is a compilation reel of the latest and best cat videos culled from countless hours of unique submissions and sourced animations, music videos, and, of course, classic internet powerhouses. CatVideoFest is a joyous communal experience, only available in theaters, and raises money for cats in need through partnerships with local cat charities, animal welfare organizations, and shelters to best serve cats in the area. Sidewalk is donating 10% of profits to Kitty Kat Haven and Rescue!
Click here for more info.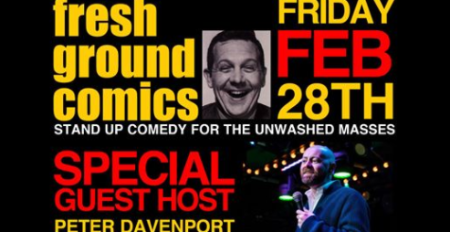 Fresh Ground Comics
Fri, Feb. 28, 8pm
Cost: $5
At: Urban Standard (map)
Urban Standard is the place to be this Friday night if you are looking for some great comedy! Just $5 gets you in the door! FGC features both local and regional comedians. This is a great date night option. Don't forget to order some premium grade coffee so you can caffeinate your comedic experience!
Click here for more info.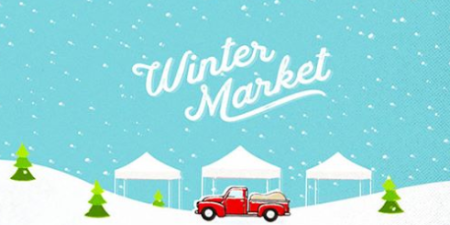 Pepper Place Winter Market
Sat, Feb. 29, 7am-12pm
Cost: FREE
At: Pepper Place (map)
This smaller, indoor market features winter veggies grown in Alabama, cheeses, honey, eggs and meat. Fresh breads, coffee, and a small variety of locally-made home goods will be available, too. Early spring fruits will be available as we get closer to spring! Stop in to support local farmers and to get some delicious breakfast treats! Check below for a full vendor list!
Click here for more info.
Putt for a Cause
Sat, Feb. 29, 11:30am-5pm
Cost: $35+
At: Avondale Brewing (map)
It's the 8th Annual Putt for a Cause! This putt-putt themed bar crawl takes you to many hot spots in Avondale, each with a different putt-putt hole. Grab your friends and register your team of six for only $175 or you can also register as an individual for just $35. Add a VIP upgrade to your ticket for SIX FREE DRINKS at participating holes and get a free golden ticket and extra swag! There will be prizes for first, second, and third place teams which will be awarded during the after-party at Avondale Brewing Co immediately following the game. Costumes are highly encouraged. Prizes will be awarded to the best (or worst!) dressed team. Proceeds benefit Triumph Services Inc and projects of the ACTION Civitan Club.
Click here for more info.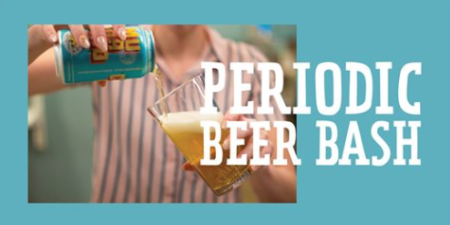 Periodic Beer Bash
Sat, Feb. 29, 4pm
Cost: FREE
At: The Lumbar (map)
Our friends at The Lumbar throw parties... periodically. Come celebrate leap day with them for volume 2 of their periodic beer bash! They'll have a $2/3/4/5 beer menu, snacks, and classic rock all night long. Leap year = an extra day of beer!
Click here for more info.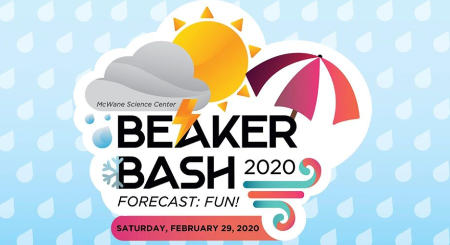 Beaker Bash 2020
Sat, Feb. 29, 5-8pm
Cost: $20+
At: McWane (map)
Have you ever wondered how lightning works? Or why snowflakes never look alike? Find out the answers to questions like these and more at McWane Science Center's biggest party of the year! Join McWane and your favorite meteorologists* as incredible, one-of-a-kind activities rain down all over the museum during this one-night-only event! Your family will be blown away at the amazing experiences and great food you'll find as you explore the exhibit halls in a way you've never seen before!  Bring the kids, the grandparents, and your friends and make the memories of a lifetime at Beaker Bash 2020 – Forecast: Fun!
Click here for more info.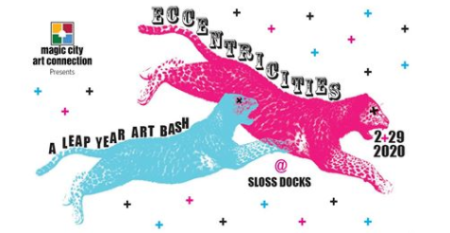 Eccentricities Leap Year Bash
Sat, Feb. 29, 7-10pm
Cost: $25
At: Sloss Docks (map)
Magic City Art Connection's Winter Benefit, Art Bash, is known for reinventing Birmingham spaces into unique, one-night-only party experiences and environments. Get ready to find art, plus eat, drink, pose, dance, and gawk. Enjoy Culinary Bites by local chefs, restaurants, and caterers as well as great Door Prizes + Extra Extra Fun with interactive art exhibits! Sloss Docks will be transformed for one night only!
Click here for more info.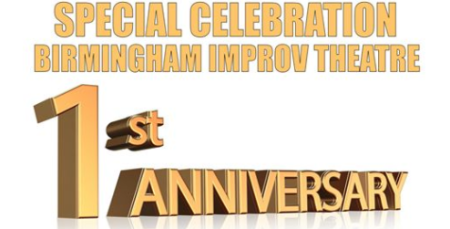 Bham Improv Theatre VIP Show
Sat, Feb. 29, 7:30-10:30pm
Cost: $25
At: Bham Improv Theatre (map)
Come celebrate Leap Day while celebrating the Birmingham Improv Theatre's One Year Anniversary with a special performance by Positively Funny Improv and other Local Improv troupes! You never know what to expect from this zanny group of comedians! We can definitely guarantee a whole lotta laughs!
Click here for more info.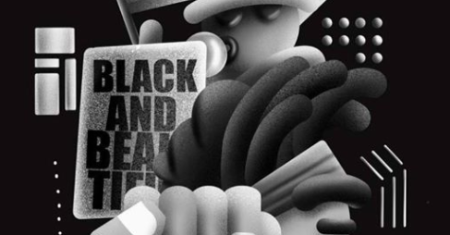 Sofar Bham Black History Month Show
Sat, Feb. 29, 7:30pm
Cost: $15
At: Secret Location ???
This month Sofar Sounds is celebrating the talented, diverse voices in our community. All year long, Sofar guests get to experience the art of many black artists around the world, but Sofar is taking time during this Black History Month to shine a light on 3 artists from our local and national community to come tell their story and share their experience. With Birmingham having such a challenging and rich history, we hope you'll attend this show! As always, the location will be revealed once your ticket has been purchased.
Click here for more info.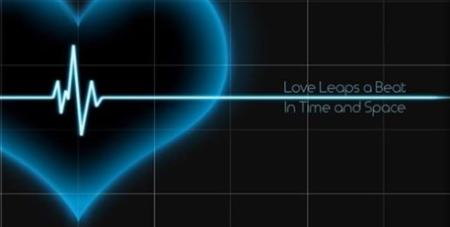 Midnight Effect Dance Party
Sat, Feb. 29, 8pm-2am
Cost: FREE
At: Mom's Basement (map)
It's Leap Day, so get it started right! Join Midnight Effect Dance Party and dance the night through on a day that exists in space and time only occasionally! DJs Geisha, Memorexx, and PanzerSoldat will be spinning your dark dance favorites. There will even be giveaways at midnight! Save the date! This event is 21+.
Click here for more info.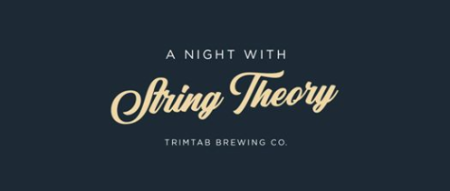 A Night with String Theory
Sat, Feb. 29, 8-11pm
Cost: FREE
At: TrimTab Brewing (map)
Join the TrimTab crew  for a night of beautiful sounds with Birmingham's own String Theory! These shows are always incredible and TrimTab is such a great venue for this group's sound! The event is FREE, so head over and relax to some fantastic music!
Click here for more info.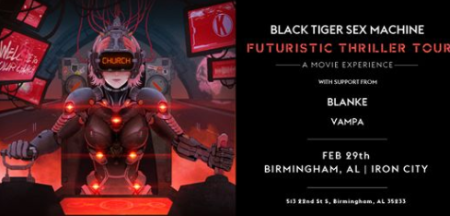 BTSM: Futuristic Thriller Tour
Sat, Feb. 29, 8pm-2am
Cost: $25
At: Iron City (map)
Black Tiger Sex Machine is in Birmingham for one night only! This is an interactive show that integrates live action sequences with multimedia formats! You'll experience new visuals, lasers, massive production, PK Subs and the Movie Experience! This is going to be quite a trip and it's all at Iron City Bham this Saturday night!
Click here for more info.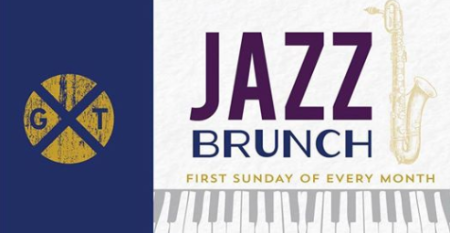 Jazz Brunch
Sun, March 1, 11am-2pm
Cost: Free to attend
At: Ghost Train Brewing (map)
Wind down your weekend with 3hrs of LIVE Jazz Music at Ghost Train! The Jazz Brunch series is back on the 1st Sunday of the month! This month's feature food vendor is "The Recipe"! Enjoy this laid back atmosphere as you sip on delicious brews straight from the tap! Brunch starts at 11am and the music begins at noon!
Click here for more info.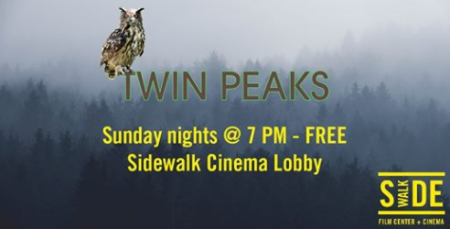 Twin Peaks Night
Sat, Feb. 29, 7pm
Cost: FREE
At: Sidewalk Cinema (map)
Head to the Sidewalk Cinema lobby every Sunday starting at 7pm for David Lynch's original television series, TWIN PEAKS. 3/1 is Season One episode 3 and 4, subsequent episodes to follow (in order) weekly. FREE! You can also play Twin Peaks Bingo to win prizes! Join in and enjoy this cult classic! (Maybe they'll have cherry pie and black coffee!)
Click here for more info.