Weekend Roundup: March 5-8, 2020
A MASSIVE Chili Cook Off and the Shamrock Shindig are both this weekend!
It's time for the Exceptional Foundations insanely large Chili Cook Off!  Also, on Saturday night, we will both be emcees for the Shamrock Shindig at Haven! This is one of our favorite events, so we are honored to help lead the festivities!!! Check out these and more great events below!
#RUhappenin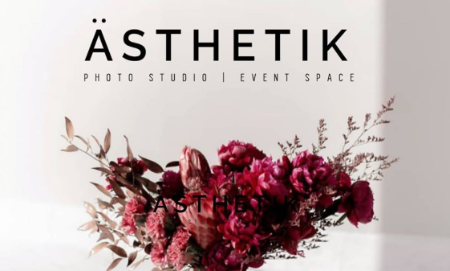 Open House Market
Thurs, March 5, 11am-7pm
Cost: FREE
At: Asthetik Bham (map)
Our friends at Asthetik Bham are hosting their 2nd annual Open House and Vendor Market! This is such an amazing event space nestled in the Birmingham Loft District in the former Feast & Forest location. They will have some delicious goodies that will be provided by Table & Thyme for you to enjoy, along with goodie bags that include some awesome discounts that you definitely DO NOT want to miss (while supplies last)! Head over and say hi as you check out this phenomenal space!
Click here for more info.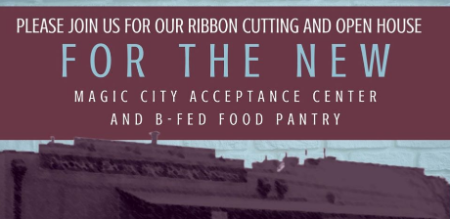 Open House & Ribbon Cutting
Thurs, March 5, 4:30pm
Cost: FREE
At: Magic City Acceptance Center (map)
Join in and celebrate the ribbon cutting and Open House for the NEW Magic City Acceptance Center and B-FED/BAO Food Pantry! There will be a food truck, drinks, music and the opportunity to tour the new spaces. While you're there, stop in and check out Mabel the Mobile Testing Unit! This is such an amazing resource for our community!
Click here for more info.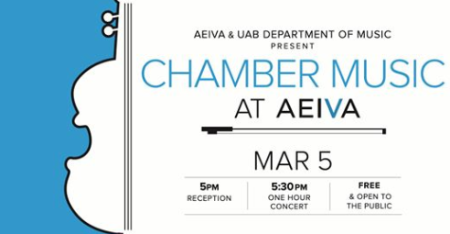 Chamber Music Concert
Thurs, March 5, 5pm
Cost: FREE
At: AEIVA (map)
Hosted by the UAB Department of Music, this will be a concert to remember. UAB faculty soprano Kristine Hurst-Wajszczuk joins 8 cellists from the University of Alabama at Birmingham, Samford University, and the Alabama Symphony Orchestra to perform Villa-Lobos' Bachianas Brasilerias #5 and other cello ensemble works.  (Russell is a HUGE fan of both vocal chamber music and cello, so we will be there!) The reception is at 5pm and the concert starts at 5:30pm. It's FREE!!!
Click here for more info.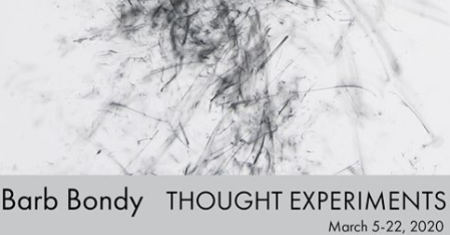 Barb Bondy Art Reception
Thurs, March 5, 5-7:30pm
Cost: FREE
At: Ground Floor Contemporary (map)
Ground Floor Contemporary is pleased to present Thought Experiments, an exhibition by artist and educator Barb Bondy. Using MRI technology, the project studies brain plasticity; more specifically, if learning to draw from observation in a one semester drawing class changes the brain of drawing students. Her artwork has been exhibited nationally and internationally and she is a past recipient of an Alabama State Council on the Arts Fellowship. Join in starting at 5pm for the reception!
Click here for more info.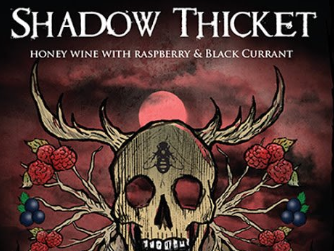 B Nektar Mead Tasting (21+)
Thurs, March 5, 5pm
Cost: FREE
At: Hop City (map)
Join Hop City for one of their rare mead tastings! They'll be featuring B. Nektar Dwarf Invasion, New Wave Lemonade, Shadow Thicket, and more! This will be set up in the wine department, so make sure to check out the beer tasting at the bar, too! Plus, Ruscelli's at Mojo & Food Truck will be onsite for dinner! Mead is pretty awesome, so don't miss out!
Click here for more info.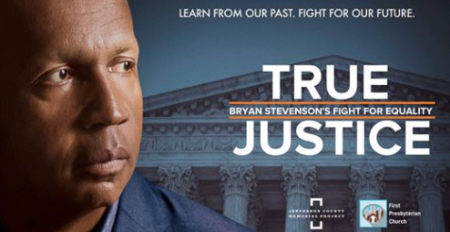 Screening of "True Justice"
Thurs, March 5, 6-9pm
Cost: FREE
At: 2100 4th Ave. N (map)
Join JCMP and First Church Birmingham for a screening of True Justice: Bryan Stevenson's Fight for Equality. America has become the nation with the highest rate of incarceration in the world and continues to struggle to recover from a long history of racial injustice. Alabama attorney Bryan Stevenson, of the Equal Justice Initiative, has advocated on behalf of the poor, the incarcerated and the condemned, seeking to eradicate racial discrimination in the criminal justice system.  True Justice: Bryan Stevenson's Fight for Equality captures the journey of Stevenson as he works to challenge the systems of today. The event is FREE and open to the public!
Click here for more info.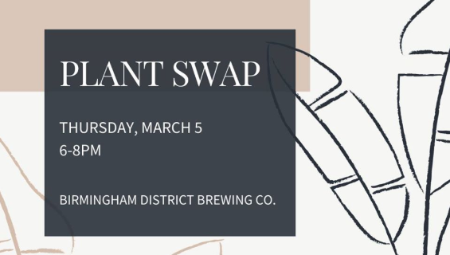 Birmingham Plant Swap
Thurs, March 5, 6pm
Cost: FREE
At: Bham District Brewing (map)
Brought to you by the House Plant Collective! We have added plenty of plants to our new home, and this is a chance to add more! Connect with other houseplant fans and take home new plants for your collection. Each attendee brings plants or plant cuttings to share with others. You can get tips and tricks for helping your plants thrive inside! (We need this!) Oh, and don't forget to grab a District Brew or a flight while you are there!
Click here for more info.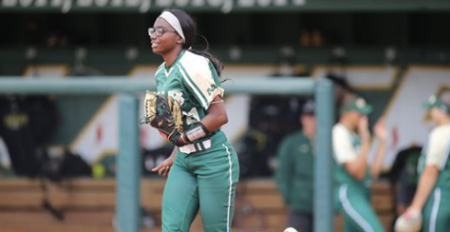 UAB Softball Tournament
Fri-Sun, March 6-8, 10am
Cost: $5+
At: Mary Bowers Field (map)
It's going to be SUNNY this weekend, so get out and enjoy THREE days of UAB Softball! The women will be taking on Jacksonville, Colgate, and Furman. The fun begins at 10am Fri-Sat and 9am on Sunday! Wear your green and gold and come prepared to cheer!
Click here for more info.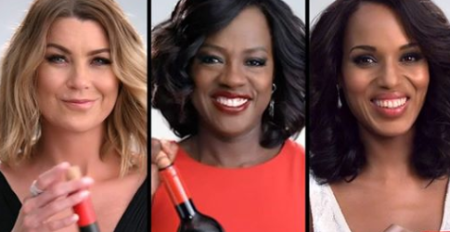 Art After 5: Ladies' Night in Shondaland
Fri, March 6, 5-9pm
Cost: FREE
At: Bham Museum of Art (map)
Grab your Olivia Pope sized wine glass and prepare to have fun! This one is for the ladies! (Guys are welcome as well.) In honor of Women's History Month, BMA is doing a Shondaland themed Art After 5! If you are a fan of Grey's, How to get Away With Murder, or Scandal then this is for you! DJ Dolly will be on the ones and twos with an all-girl playlist, while visitors enjoy our 'Boss Lady' signature cocktail and create DIY bath bombs for use after their own real life drama. We love the bad-ass ladies at BMA, so come celebrate with them!
Click here for more info.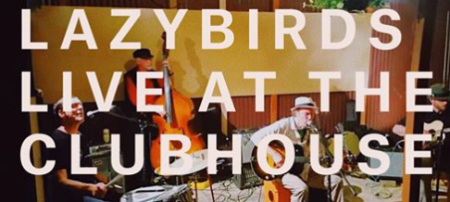 Domestique Backyard Boogie
Fri, March 6, 7-11pm
Cost: FREE
At: Domestique HQ (map)
This FREE event is brought to you by Avondale Brewing and hosted at the Domestique Coffee HQ! There will be live music from The Lazybirds. Be sure to enjoy some brews and coffee as you dance to the music! If you are looking for a fun free night out with friends, this is the place to be!
Click here for more info.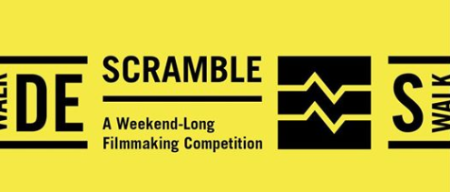 Silly Sidewalk Scramble Kickoff
Fri, March 6, 7-8pm
Cost: $60 to compete
At: Sidewalk Cinema (map)
Grab some friends to form a team and make a film in 48 hours using the prompts you are given the night of the kickoff event! The jury award-winning team will receive a $1000 cash prize and automatic acceptance to the 2020 Sidewalk Film Festival. The audience award winning team will also receive a $500 cash prize and acceptance to the 2020 Sidewalk Film Festival! This scramble is comedy themed - each team will receive a random comedy genre and all teams will have to incorporate one line of dialogue (genre and line of dialogue provided by the Scramble Master at the kickoff) into their final film.
Click here for more info.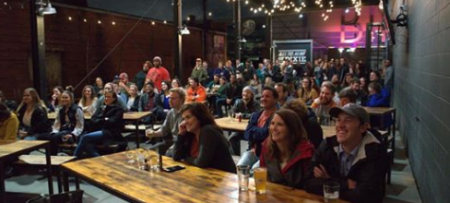 Funny Free Fridays
Fri, March 6, 9-10:30pm
Cost: FREE
At: Good People Brewing (map)
Does all the rain have you feeling down? Head to Good People this (Non Rainy!) Friday for some laughs! These comedians will cheer you up and start your weekend off right. Enjoy some brews from the tap room while you are at it! This event keeps growing, so come see what all the fuss is about!
Click here for more info.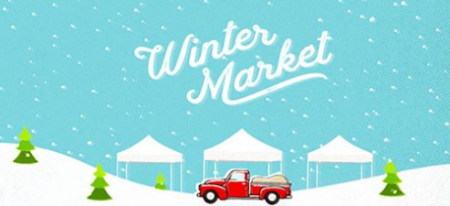 Pepper Place Winter Market
Sat, March 7, 7am-12pm
Cost: FREE
At: Pepper Place (map)
Winter is ALMOST over, so that means there are only a few indoor markets left this season! Head to Pepper Place and enjoy local food, vegetables, crafts, and more! While the event is rain or shine, it looks like the weather will be nice and sunny! Bring a tote bag and load up on local goodies!
Click here for more info.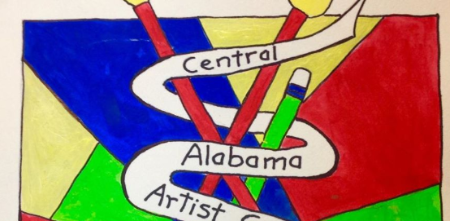 Patton Creek Art Festival
Sat, March 7, 9am-5pm
Cost: FREE
At: Patton Creek (map)
Patton Creek in Hoover is hosting an all day art fest! The Central Alabama Artist Guild is taking over Patton Creek! Head over and shop 50 artists and vendors. The weather will be perfect and they will have food trucks and picnic tables set up! It's a FREE event and it's wheelchair friendly!
Click here for more info.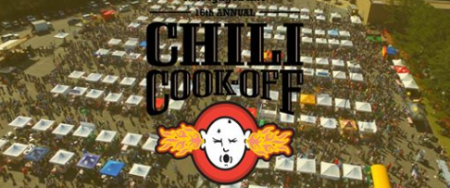 16th Annual Chili Cook Off
Sat, March 7, 10:30am-3pm
Cost: $10 adv./$15 day of
At: Brookwood Village (map)
It's THE Chili Cook Off you've all been waiting for! Sample up to 100(!) different kinds of chili at Brookwood Village! The event will blanket the Macy's parking lot. Some teams will bring the sweet while others bring the heat! Get there early and come HONGRY! It all benefits the Exceptional Foundation. You can purchase advance tickets via Instagift and save $5! We will be there, so please say hi if you see us!
Click here for more info.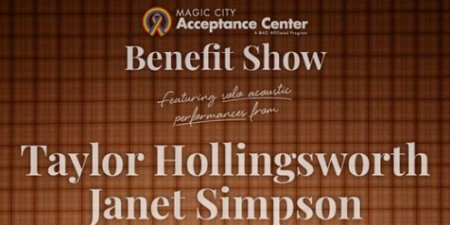 MCAC Benefit Show
Sat, March 7, 4pm door/show at 5pm
Cost: $5
At: Mom's Basement (map)
Hang with your friends at Mom's Basement for a great cause! Just $5 gets you in and there will be amazing door prizes and a raffle! There will be gift cards for Seasick Records and more! Plus, enjoy solo sets by Taylor Hollingsworth and Janet Simpson!
Click here for more info.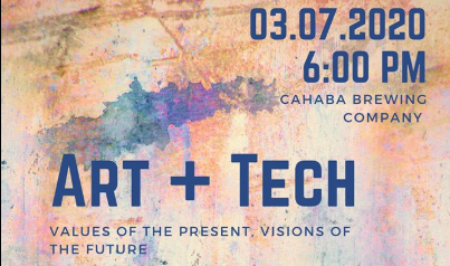 Birmingham Tech & Art Show
Sat, March 7, 6pm-1am
Cost: FREE
At: Cahaba Brewing Co. (map)
Experience the intersection of culture and the new economy at Birmingham's first ever Tech + Art Showcase.  This is a show that combines the sensual and authentic expression of the arts, and the conscientiousness and the discipline of the engineer. Show up and show support for your local creatives.
Click here for more info.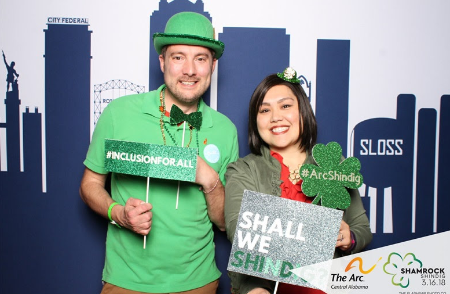 Shamrock Shindig!
Sat, March 7, 6:30-9:30pm
Cost: $45+
At: HAVEN (map)
Join us at Haven as we emcee the 8th Annual Shamrock Shindig®! You can enjoy door prizes, drinks, dancing, and more -- all while supporting Arc's mission of #InclusionForAll. The Arc of Central Alabama serves people with intellectual and developmental disabilities and their families in Jefferson and Blount Counties. A basic ticket includes hors d'oeuvres, 2 drink tickets, and 1 chance at winning the grand prize! There's a VIP option as well! See you there!
Click here for more info.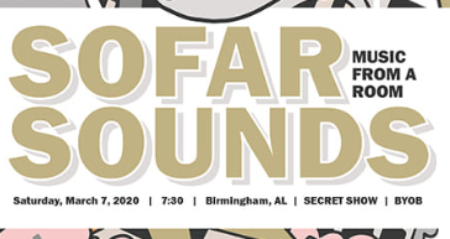 Sofar Bham March Show
Sat, March 7, 7:30-10pm
Cost: $15
At: Secret Location ???
A secret show at a secret location with a guaranteed great time! We LOVE Sofar Bham shows and have made friends with a lot of past performers! (They even send us previews of upcoming releases!) Support these great artists and add a little mystery to your weekend! Get your ticket to learn who and where! It's a BYOB show, so bring the party with you!
Click here for more info.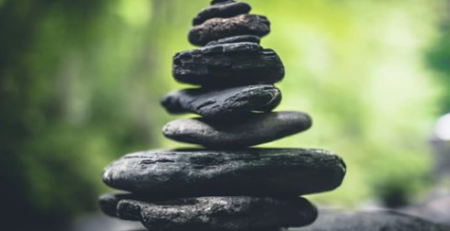 Zazen Zen Meditation
Sun, March 8, 9am
Cost: Free w/registration
At: Bham Shambhala (map)
Who doesn't need a little Zen and Meditation in their lives?! You can attend an introduction to Zen and its unique method of meditation, Zazen, presented by the Birmingham Zen Group and hosted by BSMC. End your busy weekend on a relaxing note as you center yourself before taking on next week.
Click here for more info.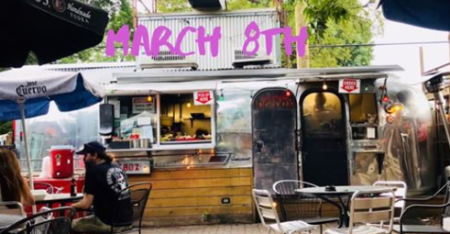 FEMME Hotbox Bruch Pop-Up (21+)
Sun, March 8, 10am-2pm
Cost: FREE
At: Parkside Cafe (map)
In honor of International Women's Day BHAM FEMME is taking over Hotbox at Parkside Cafe! Our friend, and owner of Atomic Lounge, Rachel Roberts will be providing live music from her recently released album! There will be drink specials and food available from Hotbox! All proceeds will be benefitting Well House Birmingham- an organization providing support to female victims of human trafficking.  Come and celebrate amazing women of Birmingham!
Click here for more info.