Weekend Roundup: Jan. 30-Feb. 2, 2020
Groundhog Day and Super Bowl Sunday!

This weekend brings us Groundhog Day and we're pretty sure NO ONE wants him to see his shadow! There are also fun places to watch the Super Bowl (and the fun ads)! The events are picking up and we look forward to hosting some fun giveaways for Valentine's/"Galentine's" Day! (Stay tuned!) Until then, check out these great events!
___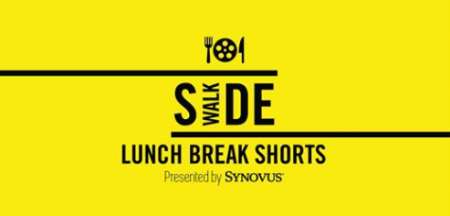 Lunch Break Short Films
Thurs, Jan. 30, 12pm
Cost: FREE
At: Sidewalk Cinema (map)
This engaging, free, weekly program sponsored by Synovus offers Birmingham's workforce and residents the opportunity to see a wide variety of short films in a more relaxed theatrical setting over their lunch break. Bring your lunch or grab a snack at the concessions stand and enjoy the program! *Outside drinks of any kind are not allowed.  Check the link to see which shorts are playing this week!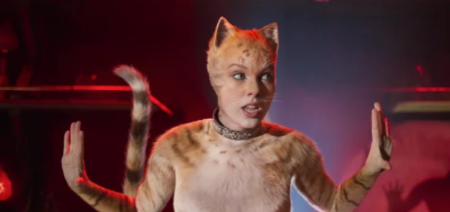 CATS: The Movie
Thurs, Jan. 30, 4:30pm
Cost: $7.75
At: Sidewalk Cinema (map)
Thursday is your last chance to see the cinematic trainwreck that is CATS! Bring your friends and prepare to hoot, holler, heckel, and cat call at the screen! This is quite the...experience. Sidewalk would like to remind everyone that the use of "catnip" is prohibited. Lol  We saw this Tuesday night and there are no words other than "THANK YOU, Sidewalk, for making this dream come true!"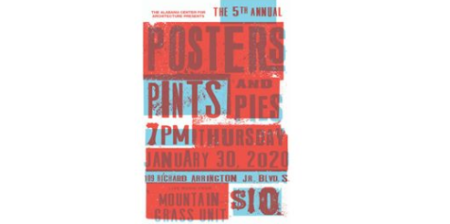 5th Annual Posters, Pints, & Pies
Thurs, Jan. 30, 7pm
Cost: $10
At: AL Center for Architecture (map)
The Alabama Center for Architecture (ACFA) invites you to join them at their gallery (109 Richard Arrington Jr. Blvd. South) for the Fifth Annual Posters, Pints & Pies exhibit opening reception! Hand-selected by local music-lovers, these show posters are curated from private collections and have included Grateful Dead, Phish, Widespread Panic, Drive-By Truckers, Ben Harper, MOE, BB King, Galactic, Jefferson Airplane, The Black Keys, Warren Haynes, Gov't Mule, Bob Dylan, Lumineers, Keller Williams and so many more. $10 cash donation at the door, which benefits educational programs for the Alabama Center for Architecture, a 501(c) 3 nonprofit organization.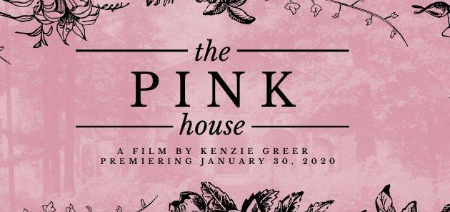 The Pink House Documentary
Thurs, Jan. 30, 7pm
Cost: FREE
At: Homewood City Hall (map)
It has become legendary and is a cornerstone of Homewood history! Come see a screening of "The Pink House," a short documentary about the story of Homewood's infamous pink house. This film has been a year long project, produced and directed by Kenzie Greer. Brought to you by the Homewood Historic Preservation Commission, this is an exciting opportunity to uncover the history and touching stories of the mysterious pink house. This will be the film's premiere!  This is a FREE event and refreshments will be provided.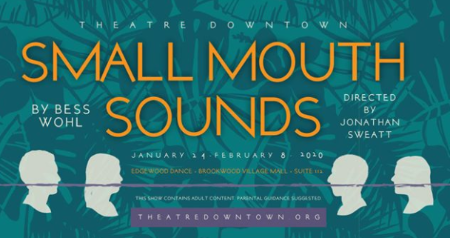 Small Mouth Sounds
Now-Feb. 8 ,  Times Vary
Cost: $22
At: Edgewood Dance in Brookwood (map)
In the overwhelming quiet of the woods, six runaways from city life embark on a silent retreat. As these strangers confront internal demons both profound and absurd, their vows of silence collide with the achingly human need to connect. Filled with awkward humor, Small Mouth Sounds speaks to how we address life's biggest questions when words fail us.  Don't miss this incredible show!

Every Brilliant Thing
Jan. 30-Feb. 15, Times Vary
Cost: $25
At: Magic City Acceptance Center (map)
EVERY BRILLIANT THING is about a boy who compiles a list of things worth living for in his attempt to ease his suicidal mother's depression. Through adulthood, as the list grows and takes on a life of its own, he learns the deep significance the list has on his own life, as he goes to college, falls in love, and builds a home. This charming play deftly manages to mine glorious humor from a somber and emotional topic.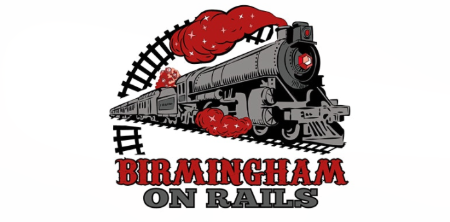 Birmingham on Rails
Fri, Jan. 31, 8am-6pm
Cost: FREE
At: McWane Center (map)
Birmingham on Rails is a forward thinking Ruby on Rails conference with the purpose of building a network of software professionals and educating them on the latest developments and uses of the Rails platform. Birmingham on Rails is based in Birmingham, AL and is focused on executing this mission in the Southeast. This is an ALL DAY FREE conference! Click the link below to register!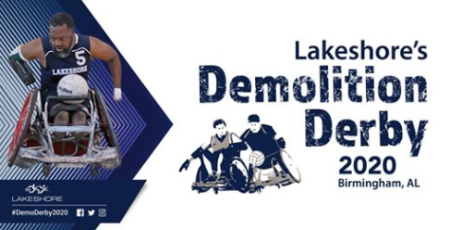 Lakeshore's Demolition Derby 2020
Fri-Sun, Jan.31-Feb.2, Times Vary
Cost: FREE
At: Lakeshore Foundation (map)
We LOVE watching these intense derby matches at Lakeshore Foundation! Six of the top wheelchair rugby teams from across the South will battle at the 23rd edition of Demolition Derby January 31 - February 2. All games are free and open to the public. Come out and cheer on the teams or watch selected games live on their YouTube Channel!  There's no way you won't flinch while watching this athletes collide!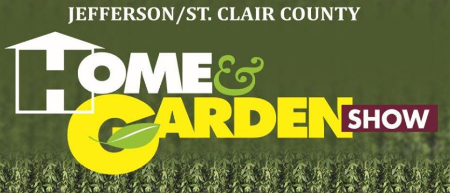 Home and Garden Show 2020
Fri-Sun, Jan. 31-Feb. 2, Times Vary
Cost: $3
At: Trussville Civic Center (map)
Over 50 vendors will be on site to help you with your home and garden needs! As new homeowners ourselves, we need all the help and advice we can get! This is a great way to create both short and long term plans for your home under one roof. It's just $3!  There are always samples and coupons for those attending!

KamiCon 2020
Fri-Sun, Jan. 31-Feb. 2 , Times Vary
Cost: $35
At: BJCC (map)
If you see people walking around dressed in bright colored costumes this weekend it's because they are attending KamiCon 2020 at the BJCC! This festival draws anime and manga fans from all over the state and region to fellowship and celebrate anime culture! Even if you aren't a big fan, this event is still a whole lot of fun and everyone is SUPER friendly!  So, if you see attendees be sure to give them a warm "It's Nice to Have you in Birmingham" welcome!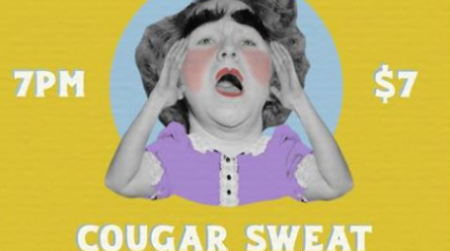 January LOFT Show
Fri, Jan. 31, 7pm
Cost: $7
At: MAKEbhm (map)
Head to MAKEbhm for the January LOFT Show! The featured artist is Allie Craig and music will be performed by Cougar Sweat, Favorite Son, and Jofu! This is always such a fun, laid back, community gathering. It also showcases some incredible Birmingham talent!  This is a great activity for you and your friends to attend!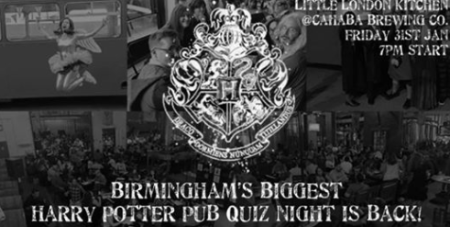 Harry Potter Pub Quiz
Fri, Jan. 31, 7pm
Cost: FREE
At: Cahaba Brewing Co.  (map)
Be sure to Slytherin to this event! Little London Kitchen is about to open a permanent location, so this is a great chance to get to know the owners, try their AMAZING food, and test your Potter trivia! Just be sure to solemnly swear that you are up to no good and you'll have a fun time!  Study up! It will be more competitive than the Tri Wizard Cup!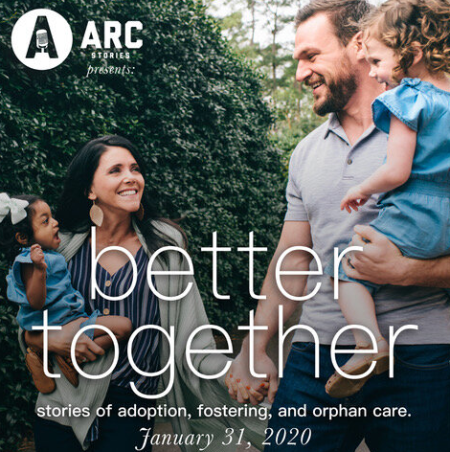 Arc Stories: Stories about Adoption
Fri, Jan. 31, 7:30-9:30pm
Cost: $15
At: Avon Theatre (map)
Bring your tissues! The annual spotlight event on adoption will warm your heart! Hear some incredible stories about the ups and downs of the adoption process and how so many lives have been changed for the better. Seriously, you'll probably get a little choked up at some point, but yay for happy endings!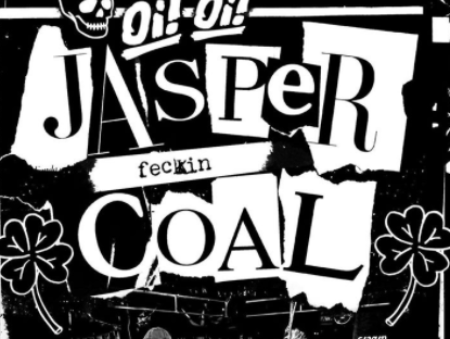 Jasper Coal
Fri, Jan. 31, 9pm
Cost: $8
At: Brennan's Irish Pub (map)
Rock out with Bham's favorite Irish Rock Band! Brennan's is always a fun time, so add Jasper Coal to the mix and it will be more energetic than an Irish Wake! Get out that pent up work week frustration and have a few Irish themed cocktails!
Indoor Winter Market at Pepper Place
Sat, Feb. 1, 7am-12pm
Cost: FREE
At: Pepper Place (map)
Located INSIDE near Ovenbird, the Pepper Place Winter Market is a smaller version of the regular market. You'll still be able to get your fresh produce and delicious items from Hinkel's Bakery!  Support your local farmers and vendors! We had SUCH a relaxing morning there last weekend!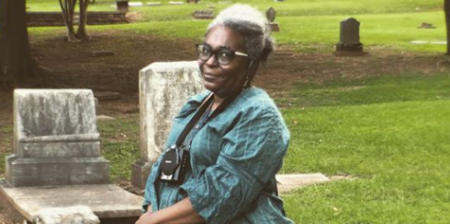 Oak Hill History Tour
Sat, Feb. 1, 10am-12pm
Cost: $12+
At: Oak Hill Cemetery (map)
Join Oak Hill for the first public tour of the year as docent Wilhelmina Thomas connects people, stories and events of the early African American Community of Birmingham (1872—1935). Tickets are $12 online, and $15 at the door. These tours book up, so get your tickets now.  This is always so much fun AND you learn so much about Birmingham's forgotten history.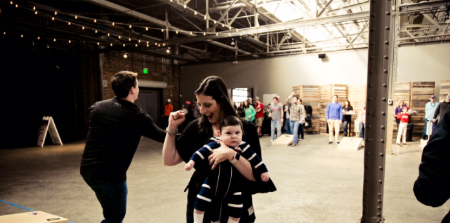 St. Vincent's Bags & Brews Cornhole
Sat, Feb. 1, 12-7pm
Cost: $50 per team of 2
At: Cahaba Brewing Co. (map)
The 5th annual St. Vincent's Bags and Brews is presented by the St. Vincent's Foundation Junior Advisory Board. Event proceeds support St. Vincent's Women's and Children's Services. Pay to participate, or just come cheer on the players! Jim 'N Nick's will be on hand selling delicious BBQ and there will be refreshing brews on tap as well!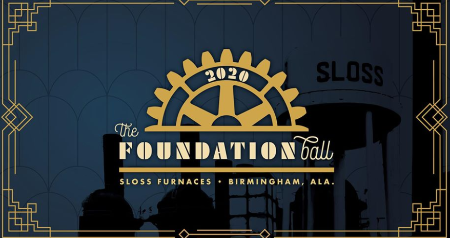 2020 Foundation Ball
Sat, Feb. 1, 7-11pm
Cost: $25+
At: Sloss Furnaces (map)
It's that time of the year again where the Rotaract Club of Birmingham gears up for its annual Foundation Ball gala. This year they are going back to the Roaring 20's and pretending to be like Mr. Gatsby himself! Come join the party at Sloss Furnace's newly renovated visitor center. This event is open to anyone and everyone who likes to give back to their community while having a fun time. Your ticket to this black-tie event will include food, alcohol, live music and the chance to win prizes. All monies raised from this event go towards our Foundation's signature service programs, Ready2Read, Ready2Succeed and Achieve Alabama. This is the party of the year that you will not want to miss, old sport!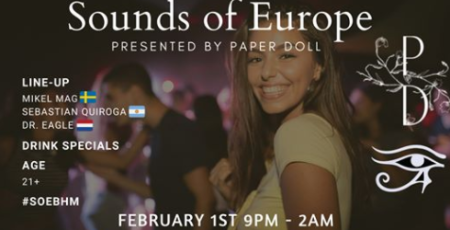 Sounds of Europe (21+)
Sat, Feb. 1, 9pm-2am
Cost: FREE
At: Paper Doll Bar (map)
Sounds of Europe is back to bring you the freshest beats, the slickest vibes, and the party-est party in Birmingham. Paper Doll will transform the backroom into an open floor for dancing, vibing, declaring love, creating, and most of all- connecting. They will have the sound system up, the lights low, and spirits high, as well as in your glasses. The beats will be electric, electrifying, eclectic, but never hectic. House and affiliated genres all night long!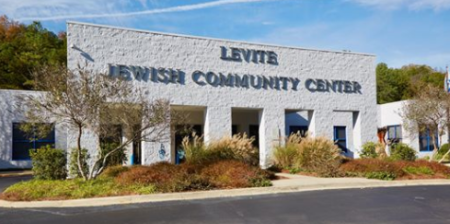 Day at the J: Open House
Sun, Feb 2, 8am-2pm
Cost: FREE
At: JCC (map)
The LJCC is now more flexible than ever, and they want you to come check out everything new that they have to offer! Stop by Sunday, February 2, to check out new programs, activities, and membership options! You can also visit with our Massage Therapist, Physical Therapist, Camp Director, Club Leaders, and more to learn about special programs!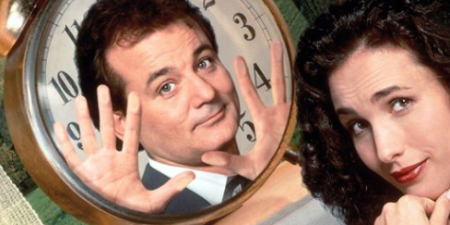 Groundhog Day
Sun, Feb. 2, 11:15am
Cost: $9.25+
At: Sidewalk Cinema (map)
In honor of Groundhog Day, Sidewalk Cinema is playing it (on repeat, of course) throughout the day! There are 5 available showings starting at 11:15am. Check the link for the other showtimes. This film is a comedic classic!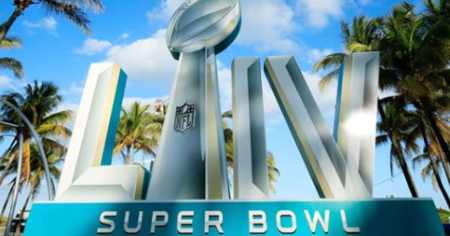 Super Bowl watch Parties
Sun, Feb. 2, FREE
Locations Vary
Check out Super Bowl events taking place at some of our favorite Bham venues!  We don't have a dog in this fight, but the ads will be great and it's always a fun game to watch no matter who's playing! Some venues include Avondale Brewing, Bham District Brewing, and more! Birmingham District Brewing will have FREE Conecuh Dogs starting at 4pm!  Check the link for a full list!