Weekend Roundup: Halloween Edition 2020
Happy Halloween, Birmingham!

We have a once in a Blue Moon (literally) Halloween this year! A Saturday night full moon with an extra hour for Daylight Savings!  Spend it wisely at one of more of these great events! Wear your mask, scary or otherwise, and have a safe Halloween weekend!
P.S.
GO VOTE!!!
#RUhappenin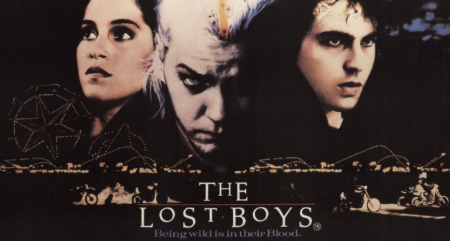 Sidewalk Film Halloween Series: The Lost Boys
Now-Nov.1, Times Vary
Cost: $9-$10.75
At: Sidewalk Cinema (map)
Head over to the funky Sidewalk Cinema for one of the showings of the 80's classic, "The Lost Boys." This film has vampires and 80's star power! Each ticket purchase goes to help Sidewalk Cinema. Be sure to stop by the concession stand to get snacks before the movie starts! They are practicing social distancing, so seating is limited. Buy your tickets in advance!
Click here for more info.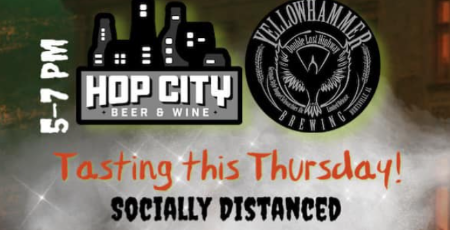 Yellow Hammer Brewing Tasting
Thurs, Oct. 29, 5-7pm
Cost: FREE
At: Hop City (map)
Thursday, Hop City will be getting spooky just in time for Halloween with @yellowhammer_brewing by tasting some of their season's best! This is a FREE tasting for the 21+ crowd. There will be professional staff on hand to answer questions about all the wine and beer they have available. They also have some great non-alcoholic options as well! Check it out!
Click here for more info.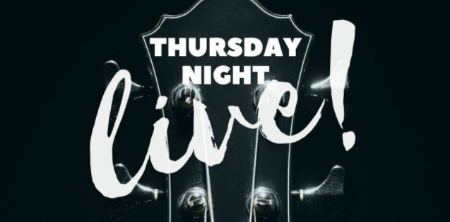 Thursday Night Live
Thurs, Oct. 29, 6-8pm
Cost: Free
At: Pizitz Food Hall (map)
Join in for the fun this Thursday night from 6-8 PM for FREE live music at The Pizitz Food Hall with their resident band, The Rebecca Egeland Band. Invite a friend, grab dinner from the Food hall, enjoy beverages from The Louis and kick back and enjoy the live tunes. Don't forget, they have two hours free parking in the Parking Deck. Entrance located on 18th Street/1st Ave!
Click here for more info.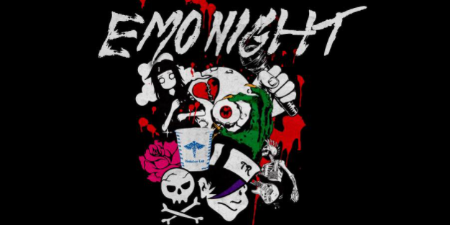 Hallow-Emo Night
Thurs, Oct. 29, 9pm-12am
Cost: Free to attend
At: Tin Roof (map)
The pregame before Halloween weekend! Come out Thursday October 29th, and get your inner Emo on! Tin Roof will be in the Halloween spirit while enjoying some throwback Emo hits! Drink specials and food will be available, so get there early and grab some food before you get in your feels.
Click here for more info.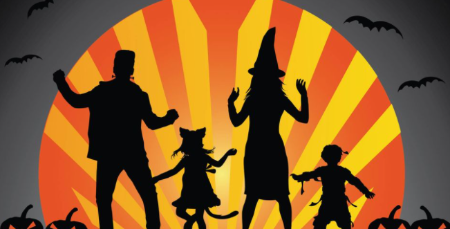 McWane's Halloween Hunt
Fri, Oct. 30, 9am-5pm
Cost: $8-$16
At: McWane Science Center (map)
Come celebrate Halloween with McWane Science Center at the Halloween Hunt on Friday, October 30 and Saturday, October 31! With purchase of general admission, guests can participate in a science scavenger hunt throughout the museum. When you check-in at the ticketing counter, you will have the option to receive the scavenger hunt program. Those who complete the Halloween Hunt will receive a small take-home prize as well as be entered to win some other awesome prizes such as a Birmingham Candy gift card, and a free year membership to McWane!
Click here for more info.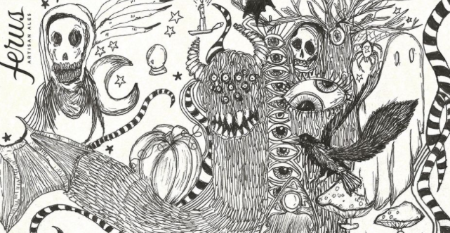 Outdoor Halloween Movies & Halloween Bash
Fri, Oct. 30, 11am-11pm
Cost: Free to attend
At: Ferus Artisan Ales (map)
Join Ferus for a frightful night with lots of activities for the entire family! They will be showing Halloween movies, have a one stop trick or treat experience for the kids, and have some spooky vendors! The films include Sleepy Hollow, Beetlejuice, and Hocus Pocus! There will also be live music.  Check the link for the full schedule, lineup, and other details!
Click here for more info.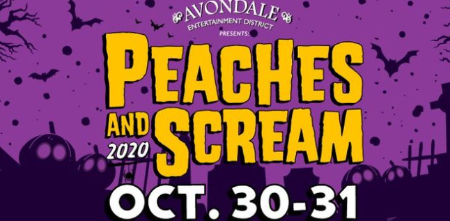 Peaches & Scream 2020
Fri-Sat, Oct. 30-31, 5-11pm/11am-11pm
Cost: FREE
At: Avondale 41st St. (map)
The bars and restaurants of Avondale are teaming up to bring you Peaches & Scream 2020! Enjoy a costume contest, live music, and food & drink specials both Friday AND Saturday! Cookie Dough Magic is giving away a free mini-scoop to kids 12 and under! Check the link for all the details!
Click here for more info.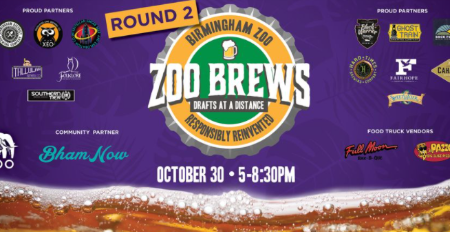 Zoo Brews: Drafts at a Distance
Fri, Oct. 30, 5-8:30pm
Cost: $15-$30
At: Birmingham Zoo (map)
Back by popular demand! Mark your calendar and join the Birmingham Zoo for a second round of Zoo Brews: Drafts at a Distance on Friday, October 30 from 5pm until 8:30pm! Craft beer lovers will enjoy a fantastic selection of beverages from the finest specialty brews and wines. Experience breweries from all over Alabama and the southeast while you travel through the Zoo. Perfect for adults 21 and up, this event is a responsible reinvented twist on a signature favorite! Whether you missed the first one or just want to come back for more fun, this will be a fun experience!
Click here for more info.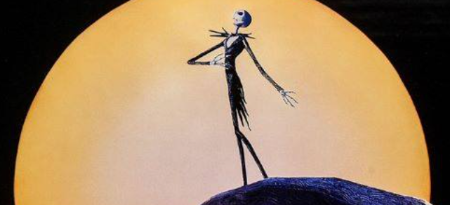 Art After 5: Here for the Boos
Fri, Oct. 30, 5-9pm
Cost: FREE
At: Virtual
Art after 5 is back and they are creepin' it real with a festive Friday night -- even if you're just here for the boos! Join BMA as they watch the classic Tim Burton film, The Nightmare before Christmas. They'll be mixing up a special Boos-berry Sour cocktail just for the occasion, and you'll even get the chance to create your own spooky nightscape. Finish the night with a dance party to a custom Halloween mix by DJ Suaze. Costumes are encouraged! Be one of the first 50 registrants and you'll get a FREE art & cocktail kit!
Click here for more info.
Halloween Two Night Special
Fri-Sat, Oct.30-31, 5pm-12am
Cost: $15
At: Ghost Train Brewing (map)
Put on your best costume and come party with Ghost Train all Halloween weekend! It's going to be full of mayhem and mischief. Friday night's festivities include a horror movie spectacular, costume contest, specialty beers, and Porky's Pride Smokehouse! Make sure you get your rest because Saturday they're getting down with The Stolen Faces! Buy a ticket now for $15 on Eventbrite. They will be having a second costume contest, spooktacular specialty beers, and a killer menu from Porky's Pride!
Click here for more info.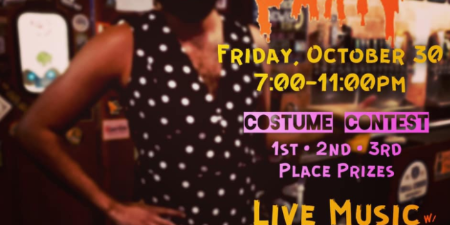 Beer Hog Halloween Party
Fri, Oct. 30, 7-11pm
Cost: Free to attend
At: Beer Hog (map)
Beer Hog is having a great Halloween Bash! There will be live music, freshly baked pizzas, and lots of drinks! They will have a costume contest with prizes for 1st, 2nd, and 3rd place, so be sure to go all out! If you plan on staying south of downtown, this is the perfect place to hangout with your friends! They also have a massive patio! It will be a spooky good time!
Click here for more info.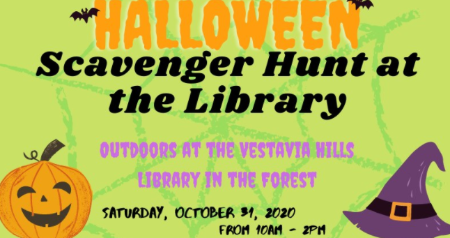 Halloween Scavenger Hunt at the Library
Sat. Oct. 31, 10am-2pm
Cost: FREE
At: Vestavia Library (map)
Are you ready for some Halloween tricks and treats while still social distancing? Come to the Vestavia Hills Library in the Forest on Saturday, October 31, and participate in the first-ever Halloween themed scavenger hunt! This family-friendly activity will take place outdoors and promises to be festive fun for everyone! Please call the Children's department for more details at 205.978.0158.
Click here for more info.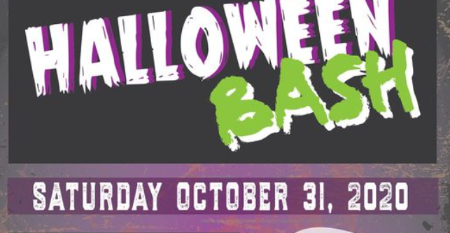 Halloween Bash
Sat, Oct. 31, 12-10pm
Cost: FREE
At: Cahaba Brewing Co. (map)
Cahaba Brewing has teamed up with Mom's Basement to bring you food, live music, costume contests, parades, and so much more. Swing by the Taproom for this FREE event and enjoy all the Halloween fun! There will be five food trucks, live music, and much more! Oh, and check out the newest mini-Vulcan
Click here for more info.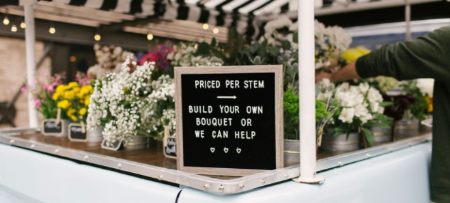 Wild Honey Flower Truck Popup
Sat, Oct. 31, 12pm
Cost: Free to Attend
At: TrimTab (map)
Wild Honey Flower Truck will be at TrimTab Brewing Company for their small batch release party on Saturday, October 31st starting at noon. Go hang out with them and try TrimTab's new beer, Bucky's Pumpkin Cheesecake. Brews and bouquets - what could be better?
Click here for more info.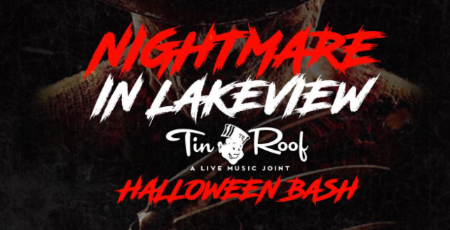 Nightmare in Lakeview
Sat, Oct. 31, 3pm-2am
Cost: Free to attend
At: Tin Roof (map)
It's Halloween!!! Tin Roof will be in the spirit all day, with brunch, football, drink specials, a DJ, and more! They will also have a costume contest with multiple prizes for the winners. So come out, dress up, and get down!
Click here for more info.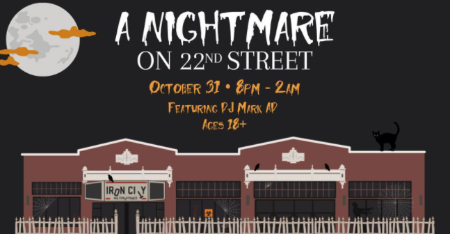 Nightmare on 22nd Street
Sat, Oct. 31, 8pm-2am
Cost: $10-$15
At: Iron City (map)
Join Iron City, once again, on Halloween Night Saturday, October 31 for our ULTIMATE Halloween Party! They'll have Costume Contests, DJ Mark AD, ADULT Trick-or-Treating and a $5 photo booth which proceeds will go to the Greater Birmingham Humane Society! Be prepared to have a scary good time!
Click here for more info.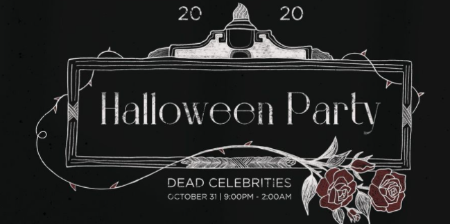 Dead Celebrities Halloween Party
Sat, Oct. 31, 9pm-2am
Cost: $20 at door. Cash only.
At: The Redmont (map)
Join in the spotlight this Halloween! The Roof at The Redmont is bringing celebrities back to life for one night of spooky fun. Enjoy a special list of celebrity inspired cocktails, a live DJ playing all your favorite songs and a costume contest. Best dressed will win a FREE night stay at The Redmont Hotel! You do not want to miss out on the best Halloween party of the year. Tickets are limited in order to make sure that everyone is following proper social distancing guidelines. Pre-Sale tickets are SOLD OUT, but there will be 50 tickets available at the door for $20 cash. First come, first served! They also ask that you wear a mask while at the event!
Click here for more info.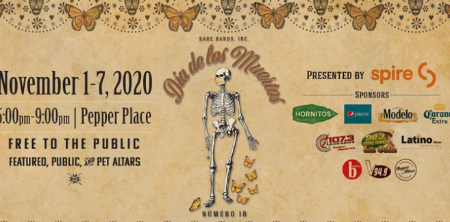 Dia de los Muertos
Sun, Nov. 1, 5-9pm
Cost: FREE
At: Pepper Place (map)
Join Bare Hands and celebrate life at the Día de los Muertos Festival Numero 18 for a whole week at Pepper Place from Sunday November 1 - Saturday, November 7 open daily from 5-9pm. They are honoring the heart of the festival this year by offering the altar installation for free to the community. They will not have the traditional large festival in the streets, but invite you to come by and join in as everyone will celebrate the lives of those that came before and those that are still with us with the memorial roll call, a nightly food vendor, and most importantly the altars erected to those we have loved, including the featured altars, public and pet altars.
Click here for more info.