Weekend Roundup: Oct. 22-25, 2020
It's beginning to get a bit spooky!

It's the final weekend before Halloween and there are some great events to attend if you want to get into the spirit! There are also some important things like the Junior League of Birmingham's Shop Save Share and new exhibits at the Birmingham Museum of Art!  Check them all out below!
#RUhappenin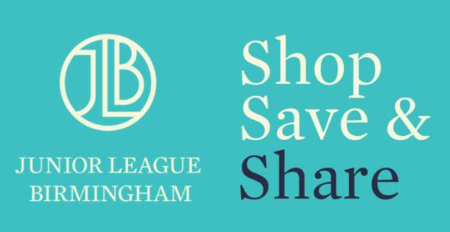 Shop Save Share
Ongoing-Oct. 25
Cost: $40 for a Card
At: Bham Retailers
Don't miss out on the final days of Shop Save Share 2020! This is a fundraiser for The Junior League of Birmingham, of which Amber is a member! They do so much for our community. Purchase a card for $40 and get a TON of great discounts from local merchants and restaurants! We enjoyed a delicious discount at Ashley Mac's in the Pizitz Food Hall just yesterday!
Click here for more info.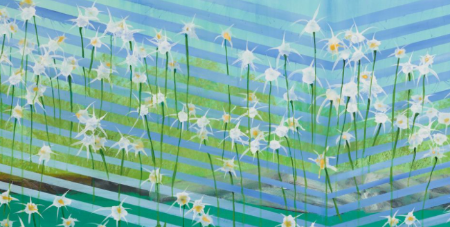 Art in Conversation: Wall to Wall
Thurs, Oct. 22, 10:30am
Cost: FREE
At: BMA Facebook Page
Brought to all of us by the fine folks at PNC Bank, Wall to Wall is a fun art exhibit that is, well..wall to wall painting! This mural stretches from the main lobby, down the hall, and around to Oscar's Cafe! The artist will be online for a virtual discussion about their art and the inspiration behind it! You can watch from your phone or laptop while eating lunch! This is just one of many great events and exhibits BMA is hosting.  It's great to have them back open to the public!
Click here for more info.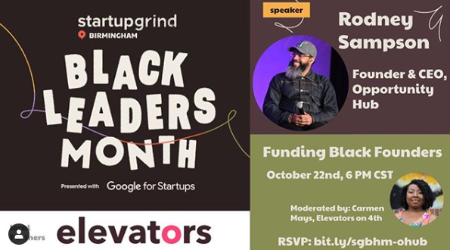 Start-Up Grind: Funding Black Founders
Thurs, Oct. 22, 6pm
Cost: FREE (must register)
At: Virtual
Join a fireside chat with Rodney Sampson discussing OHUB's partnership with Rise of the Rest to invest $2M into Black founders outside of Silicon Valley, Boston and NYC. He'll also be sharing insights on how to build inclusive entrepreneurial ecosystems. As always, Start-Up Grind is full of insight that you won't get anywhere else!
Click here for more info.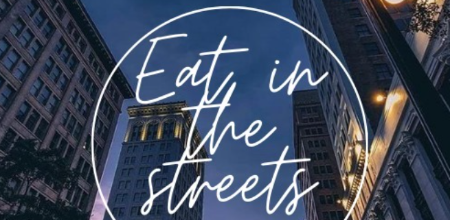 Eat in the Streets
Fri-Sat, Oct. 23-24, 4-9pm
Cost: Free to attend
At: 20th Street (map)
Delicious food and live entertainment as well as a safe way to fellowship with your friends! Eat in the Streets is back both this Friday and Saturday night starting at 4pm! Grab some food and drinks from your favorite restaurants on 20th St. and then sit at a table in the middle of the blocked off street! We highly recommend a burger from Paramount!
Click here for more info.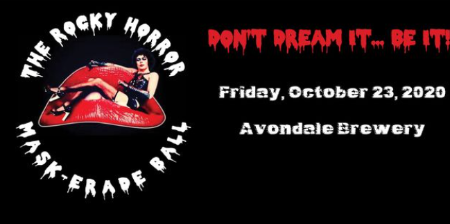 Rocky Horror Mask-erade Ball
Fri, Oct. 23, 6-11pm
Cost: $30 or $300 for a table of 8
At: Avondale Brewing Co. (map)
We were waiting with antici...pation to see if Rocky Horror was happening this year. While it unfortunately won't be able to be held at Alabama Theatre, Avondale Brewing has opened their doors to the RHPS family! Join in for costume contests, DJ Stevo, food trucks, and much more! Then the film begins as some local actors will play out the parts in front of the screen! Bring your prop bag, have a TOAST, and let's do the time warp again!  Seating is VERY limited so act fast!
Click here for more info.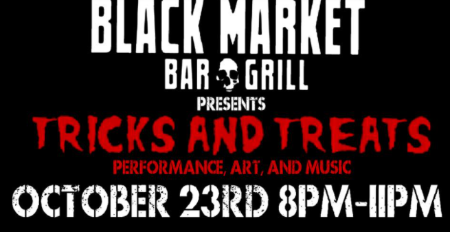 Tricks and Treats
Fri, Oct. 23, 8-11pm
Cost: $5
At: Black Market Bar 5pts.(map)
This will be a sideshow atmosphere like no other! Enjoy performances by Cut Throat Freak Show ft. Scarlet Storm, Violet Gein, and Whitey Alabastard as well as Bellydance by Hannah Ali and Hoops and More from Paige Marmolejo of Luminarts Entertainment! There will be live music by Murder of Jane Crow and LED Whip Dancing by Abbey Conlee! Oh, and a DJ for good measure!  All of this for just five bucks!!!
Click here for more info.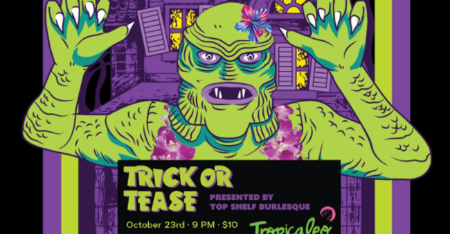 Trick or Tease with Top Shelf Boo-lesque
Fri, Oct. 23, 9pm
Cost: $10
At: Tropicaleo (map)
Check out this live show with the sexiest ghouls in Bham! There's limited social distanced seating so get your tickets early! Remember, masks are sexy y'all! This "Boo-lesque" will be full of entertaining performers and Tropicaleo has amazing food you can munch on while there! Don't miss out!
Click here for more info.

Filipino Fundraiser Brunch
Sat, Oct. 24, 8am-12pm
Cost: Free to attend
At: Veterans Park Hoover (map)
For those of you who don't know, Amber is half Filipino! (I gained so much weight when her mom stayed with us for awhile!) Needless to say, we LOVE Filipino food! Saturday you can purchase some Filipino food for brunch. They'll have food packages available for curbside pick up if preferred. There will also be fun games and door prizes. All proceeds go toward the 500th Anniversary Celebration of Christianity in the Philippines. See you all at Veteran's Park on Valleydale!
Click here for more info.
Parkside Walking Tour
Sat, Oct. 24, 9:30-11:30am/Oct. 25, 2pm
Cost: $12/$10 for members
At: Vulcan Park & Museum/Parkside District  (map)
Parkside is a standout example of how a well-designed public space, such as Railroad Park, can be a catalyst for new development and economic growth. The Parkside district that surrounds the popular park is among the most rapidly changing spaces in Birmingham. This first installment of the walking tour series offers participants a fun, invigorating way to experience the history and architectural beauty of Birmingham's neighborhoods and cultural districts. The tours are made possible through The Caring Foundation of Blue Cross and Blue Shield of Alabama, Spire, and Protective Life Corporation. The Saturday tour begins at 9:30 a.m. Registration is $10 for Vulcan Park and Museum members and $12 non-members. Space is limited and advanced registration is required.
Click here for more info.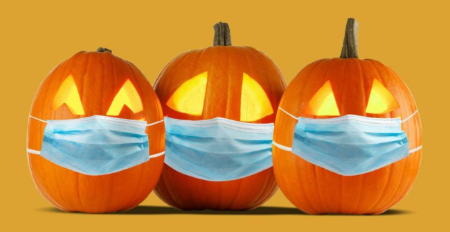 A Birthday Place Grand Opening Celebration
Sat, Oct. 24, 10am-2pm
Cost: FREE
At: A Birthday Place (map)
Trick or TREAT! Come celebrate this grand opening and see what A Birthday Place has to offer! Local vendors will have items for sale, and our shop will be open to the public. Social distancing and masks will be enforced, and the booths will have candy for kids to trick or treat through, so stop by with the family for some treats and safe fun! Some vendors will have free giveaways! They will also be announcing the winner and handing out prizes for their pumpkin carving contest!
Click here for more info.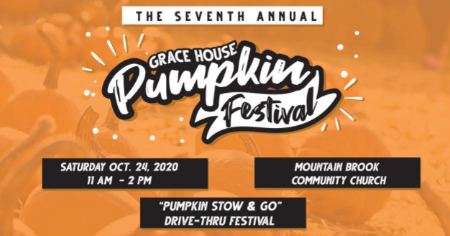 Hoots & Howls
Weekends in Oct, 10am-3pm
Cost: $10 after entry
At: Bham Zoo (map)
Don't miss this ALL NEW daytime Halloween event at the Birmingham Zoo! After you arrive in the Zoo you can purchase a wristband for various activities. These will include the Candy Cave and the Cobweb Carousel! Kids are encouraged to wear their costumes! This will be a fun and memorable experience happening each weekend leading up to Halloween! Check the Birmingham Zoo website for all the details!
Click here for more info.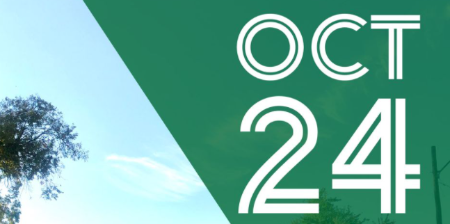 Woodlawn Street Market
Sat, Oct. 24, 10am, -4pm
Cost: FREE
At: Woodlawn Street Market (map)
With careful consideration, meetings with the community and working through a safety plan Woodlawn Street Market has decided to move forward with the first "in-person" market of 2020! We can't wait to attend! There are always so many great vendors and delicious food! Usually, there's a DJ and breakdancers! This is such a fun local market! Be sure to show up and show some love!
Click here for more info.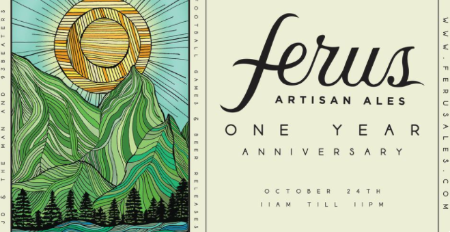 Ferus 1yr Anniversary
Sat, Oct. 24, 11am-11pm
Cost: Free to attend
At: Ferus Artisan Ales (map)
Come celebrate the Ferus 1 year anniversary this Saturday! They will have football games on the big screen, beer releases, and live entertainment! JD & the Man and 93 Beaters will be performing live music! Ferus just completed a new pavilion outside that makes the greenspace even more inviting! Check it out!
Click here for more info.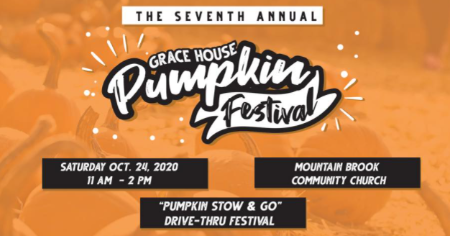 Grace House Pumpkin Festival
Sat, Oct. 24, 11am-2pm
Cost: $25 per car
At: Mountain Brook Community Church (map)
Join Grace House at Mountain Brook Community Church for a day of fall fun benefiting Grace House! If you're planning to buy a pumpkin this year, why not let your pumpkin purchase go to support Alabama girls in foster care? Pumpkin Festival will use a "drive-thru" model where guests can participate in all festival activities from inside of their vehicle! Admission to the fun is just $25 per car and includes:
-2 pumpkins loaded straight into your car and ready to take home!
-A pumpkin decorating kit!
-Yard sign to display at your home or office to show your support for Grace House this fall!
-Access to drive-thru activities, including candy and prize giveaways!
Additional pumpkins can be added on to your purchase for just $5 per pumpkin! You can also purchase a cookie kit from Cookie Fix!
Click here for more info.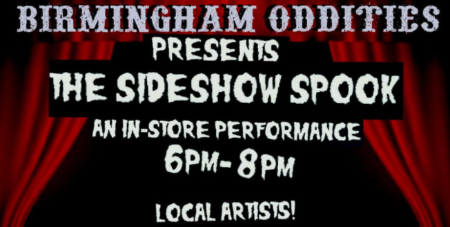 The Sideshow Spook
Sat. Oct. 24, 4-8pm
Cost: FREE
At: Birmingham Oddities (map)
Birmingham Oddities is hosting a mini in store event with local and national talent coming to spread a little Halloween Spirit. There will be live music from Calliope Pettis! You can also expect a few unique performances! This store is the perfect place to get some fun Halloween gifts and shop local artists who will be at the event!
Click here for more info.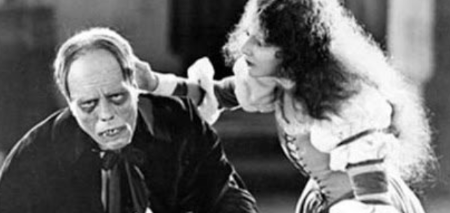 1925 Silent Classic: Phantom of the Opera
Sun, Oct. 25, 2pm
Cost: $14
At: Alabama Theatre (map)
Come see The Phantom of the Opera as you've never seen it before. The 1925 classic silent film will be played on the big screen featuring Tom Helms playing his original score on Big Bertha, the Alabama Theatre's Mighty Wurlitzer organ. The Alabama Theatre needs all the help they can get, so please try to attend this fun event. Don't forget to reserve your seats early since they will be observing social distancing.
Click here for more info.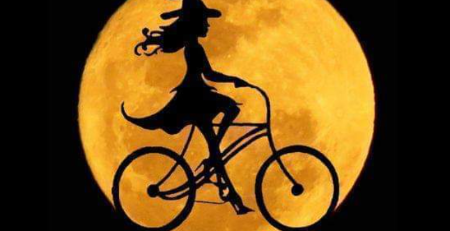 2020 Star Lake Witch Ride
Sun, Oct. 25, 5-6pm
Cost: FREE
At: Star Lake (map)
Ladies, time to free your inner witch. Costume ideas include Basic Witch, Good Witch, 80's Witch, Mardi Gras Witch, etc. Don't forget several bags of candy to throw out to the kiddos as you "fly" around Star Lake. You will need a bike (decorate your bike for extra witch points) and a basket or some way to store your candy while you ride. This is a party with a purpose. Bring a BOX of canned food items for the Green Valley Church!
Click here for more info.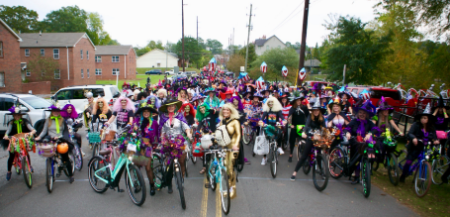 Homewood Witches Ride
Sun, Oct. 25, 6pm
Cost: Free to watch
At: Little Donkey (map)
The Homewood Witches Ride is a fundraiser that benefits the O'Neal Comprehensive Cancer Center at UAB by celebrating the beautiful spirit of Paula Stringfellow Ford and others like her! Head over to Little Donkey and watch as these witches "take off" through Homewood! This event will be socially distanced this year.
Click here for more info.