Weekend Roundup: Jan. 13-16, 2022
BrickFair is Back!
If you, or someone you know, is a fan of Legos, then you're in luck this weekend! The Lego BrickFair returns to the BJCC! There's also an encore of last weekend's sold out Harry Potter Bingo at Little London Kitchen, an IMAX Anime, and more! Check out the list and start assembling your weekend plans!
#RUhappenin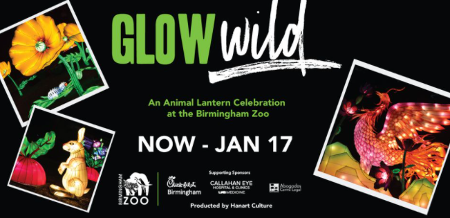 Glow Wild
Now-Jan 17, times vary
Cost: $10-$24
At: Birmingham Zoo (map)
It is the final weekend to experience Glow Wild at the Birmingham Zoo!  This is such a stunning display of lighted lanterns! The lanterns are in the shapes of various plants and animals and some even move! From penguins, to cheetahs, to towering jellyfish, these displays will dazzle guests and spark your imagination! Kids and adults alike will be in awe at this exhibit! Don't miss out!
Click here for more info.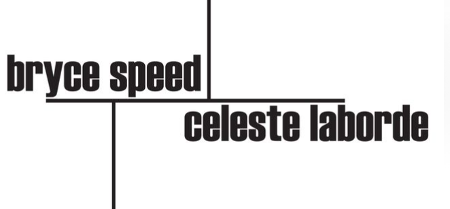 Bryce Speed & Celeste Laborde
Thurs, Jan 13, 6-9pm
Cost: FREE
At: Gallery VOX (map)
Head over to Gallery Vox on January 13 from 6-9 for paintings by Bryce Speed and Celeste Laborde. This is a great chance to see some incredible art and support two fantastic artists! Drop in anytime between 6-9pm. You'll also be able to check out the cool Gallery VOX studio!
Click here for more info.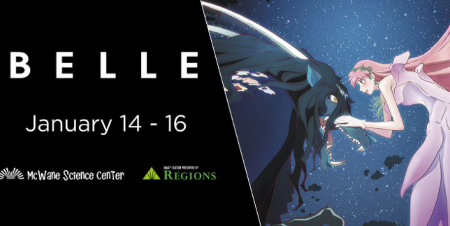 BELLE in IMAX (English Dub)
Fri-Sun, Jan 14-16
Cost: $13
At: McWane Center (map)
BELLE is a stunningly beautiful anime and you can experience it in the massive IMAX dome theater at the McWane Science Center! They will be showing the English dubbed version of the film. While there are multiple showtimes to choose from, the film is playing this weekend only, so be sure to purchase your tickets now!  The plot centers around an unassuming  girl from a rural village, but whose identity in the virtual world "U" (think Metaverse)  is that of a famous popstar! When one of her concerts gets crashed, Belle has to find out who's behind it. This film is eerily relevant today and combines the concept of Jem/Hannah Montanna with the not-so-virtual realities teenagers face growing up in the age of social media.
Click here for more info.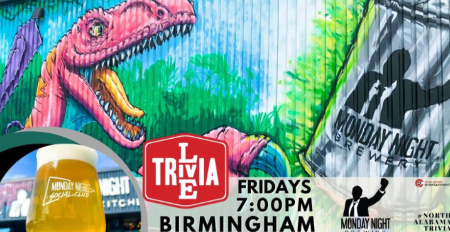 Trivia Night at Monday Night Brewing
Fri, Jan 14, 7pm
Cost: FREE
At: Monday Night Brewing (map)
Monday Night Brewing is such a cool venue and is perfect for a fun night of trivia! Test your knowledge and enjoy some of the many brews that are on tap! Monday Night also has delicious nachos and other appetizers! This event should be both fun and competitive!
Click here for more info.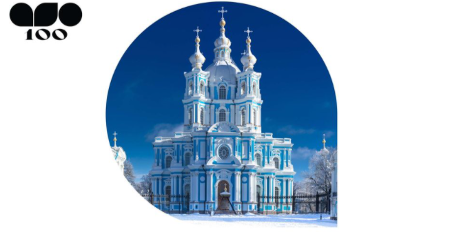 Tchaikovsky's Fifth Symphony
Fri-Sat, Jan 14-15, 7pm
Cost: $10+
At: Alys Stephens Center (map)
Maestro Izcaray conducts Tchaikovsky's mesmerizing Fifth Symphony, a triumphant portrayal of the composer's spar with Fate and destiny. ASO Principal Trombone Jay Evans will also join the Orchestra for Martin Kennedy's Trombone Concerto. There are two performances to choose from. This will be such a powerful performance!
Click here for more info.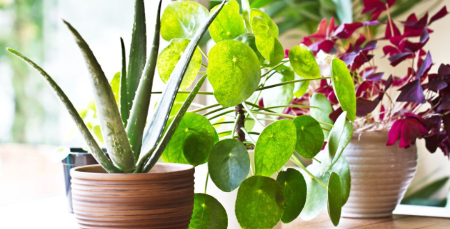 Saturdays in the Gardens: Houseplants
Sat, Jan 15, 10am-Noon
Cost: $25
At: Birmingham Botanical Gardens (map)
Calling all Plant Moms and Plant Dads. This Saturday, you can learn all about caring for houseplants at the BBG Conservatory! Whether you have a green thumb, or need to work on getting one, this event will be both fun and informative! Gardens Members will also get a discount when purchasing tickets online!
Click here for more info.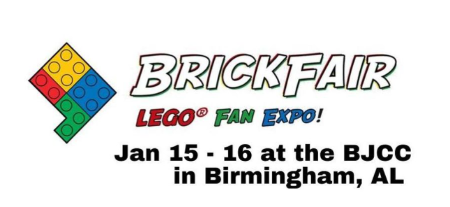 BrickFair Alabama
Sat-Sun, Jan 15-16
Cost: $15+
At: BJCC East Hall (map)
This popular Lego Expo returns to the BJCC this weekend! There will be so much to do including photo ops with large Lego sculptures, bounce houses, a scavenger hunt, a mini-golf course made of Legos, and much more!  There are multiple times available. Get a full or half day pass! This event is perfect for kids and adults alike! Check the link below for all the details!
Click here for more info.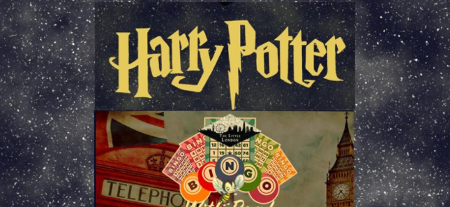 Harry Potter Bingo with Bea!
Sat, Jan 15, 7pm
Cost: FREE (must reserve your spot in advance)
At: Little London Kitchen (map)
Last weekend's Harry Potter Bingo with Bea booked up so fast that Little London has scheduled another night! Reserve your spot and play bingo for Harry Potter themed prizes! Little London Kitchen will be decked out to look like you are in the Wizarding World itself!  Be sure to order some fun cocktails and traditional British food! This will be so much fun! You had better "Accio" your spot ASAP! This will book up fast!
Click here for more info.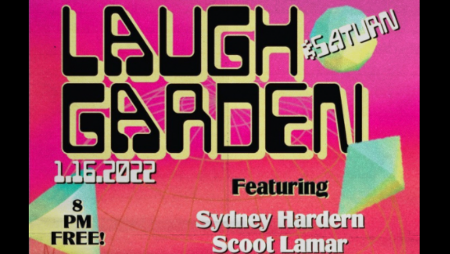 Laugh Garden (18+)
Sun, Jan 16, 12pm
Cost: FREE
At: Saturn (map)
After the past two years we definitely need to start off 2022 with some laughs! Saturn Birmingham has just the event for you! Join comedian Chris Davis and others as they bring some levity to your weekend! There will also be live music!  This is a FREE event, so don't miss out!
Click here for more info.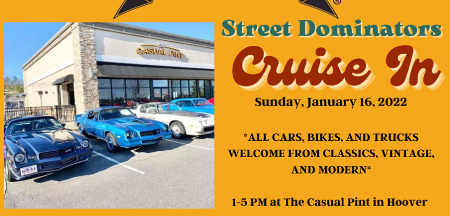 Street Dominators Car Cruise In
Sun, Jan 16, 1-5pm
Cost: FREE
At: Casual Pint in the Grove Hoover (map)
This is a great event for auto enthusiasts! Head over to The Casual Pint in Hoover for this monthly meet-up where you'll see custom and classic cars, trucks, and motorcycles! There will be both indoor and outdoor seating so you can order some food or a pint! If you have a custom or classic car, feel free to bring it!
Click here for more info.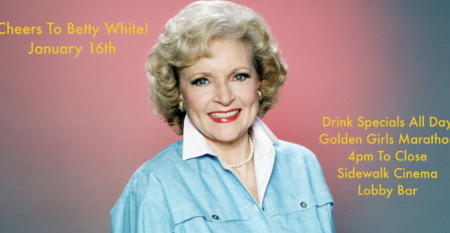 Cheers to Betty White!
Sun, Jan 16, 4pm
Cost: FREE
At: Sidewalk Cinema (map)
Get over to the Sidewalk lobby bar to celebrate Betty White on the eve of what would have been her 100th birthday!  They will have GOLDEN GIRLS-themed drink specials all day and a GOLDEN GIRLS marathon on all screens in the bar/lobby from 4pm to close. Come celebrate the life of this American treasure!
Click here for more info.