Weekend Roundup: July 15-18, 2021
A weekend filled with Art, Films, and Fun as Birmingham celebrates turning 150!
This weekend there are plenty of fun FREE events for you to attend. It's also the big celebration of Birmingham's 150th Anniversary! The City is celebrating by offering some free events and discounts around town. Check out the list below and get ready for some fun!
#RUhappenin


Vulcans on Parade Unveiling
Thurs, July 15, 10am
Cost: FREE
At: Vulcan Park & Museum/Online (map)
Join the Vulcan Park & Museum Board & Junior Board for the unveiling of the newest Vulcans on Parade installation!  The "Eyes on Alabama" Vulcan is presented by the Eyesight Foundation of Alabama. It is the newest in the ever growing Vulcans on Parade statue project! Now that Vulcan is the official World Games mascot for 2022 it's all that more exciting! Join in person at Vulcan Park or watch via FB Live!
Click here for more info.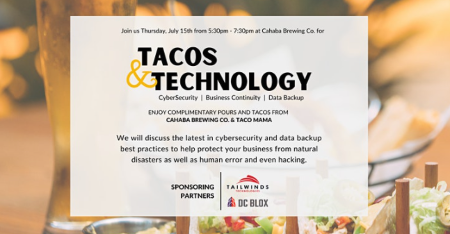 Tacos & Technology
Thurs, July 15, 5:30-7:30pm
Cost: FREE with registration
At: Cahaba Brewing Co. (map)
This event is great for networking and those interested in the Birmingham tech sector. Get expert advice from TailWinds Technologies' CIO, Daniel Herrera, on best practices for your business regarding cybersecurity, data backup, and business continuity. You can also enjoy complimentary pours from Cahaba Brewing and Tacos from Taco Mama! Tacos & Technology is sponsored by TailWinds Technologies and DC BLOX.
Click here for more info.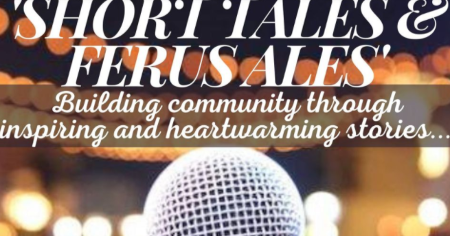 Short Tales at Ferus Ales
Thurs, July 15, 6:30-8:30pm
Cost: FREE
At: Ferus Ales (map)
The Trussville Public Library and BPL's Bards and Brews presents an evening of storytelling and spoken word. Meet up at Ferus Artisan Ales in Trussville, AL for some of the best storytellers and poets that Alabama has to offer, all to be washed down with some of the best beer on the east coast. Cosponsored by Ferus Ales! Those who register will receive an armband redeemable for up to one drink!
Click here for more info.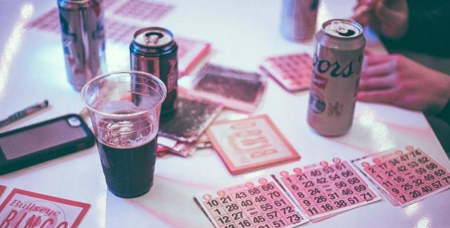 Substrate Bingo
Thurs, July 15, 8-10pm
Cost: FREE
At: Saturn (map)
Free Substrate Bingo at Saturn! Substrate Radio's Jackie Lo takes you on an
intergalactic road trip of absolutely free frenetic fancy and fun with Saturn's
brand spanking new 1960s bingo time machine. Jokes will be had, gag gives will
be grabbed, and mostly people will be screaming B-I-N-G-O at the top of their
lungs a whole lot. Prizes include multiple passes to some upcoming shows!
Click here for more info.
Birmingham 150th Celebration!
Fri-Sun, July 16-18, 5-9pm
Cost: Varies
At: Various locations in Bham
This weekend Birmingham is going all out to celebrate our 150th Anniversary! The party kicks off Friday, 5-9pm, at Legion Field with music, Food Trucks, and 3on3 Basketball & Soccer! This event is FREE to attend! The Birmingham Zoo will also offer $5 off admission all weekend and Vulcan Park & Museum is offering BOGO admission! The Birmingham Civil Rights Institute is offering FREE 1hr guided tours of the institute on Saturday and Sunday! Check their website for availability.  Let's celebrate 150 years of Magic!
Click here for more info.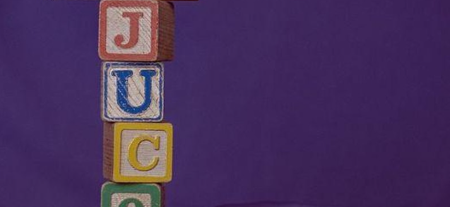 Juco w/Hotel Fiction
Fri, July 16, 6-11pm
Cost: FREE
At: Ghost Train Brewing (map)
Juco is an incredible Birmingham based rock band! Come see them put on a great show at Ghost Train Brewing this Friday Night! We all know Ghost Train can throw a party! Juco will be joined by special guests, Hotel Fiction. Get ready for some awesome music and refreshing local brews!
Click here for more info.
9 to 5
Fri, July 16, 7pm
Cost: $10
At: Alabama Theatre (map)
Watch the iconic Jane Fonda, Lily Tomlin, and Dolly Parton as they play three female employees of a sexist, egotistical, lying, hypocritical bigot who find a way to turn the tables on him. Tickets for all movies are $10 each, with children ages two and younger free of charge. Doors open one hour before showtime, and each screening will begin with a sing-along accompanied by the Mighty Wurlitzer Organ. Seating is general admission, first come first served. Capacity is limited to 50% and guests will be responsible for socially distancing themselves from other parties.
Click here for more info.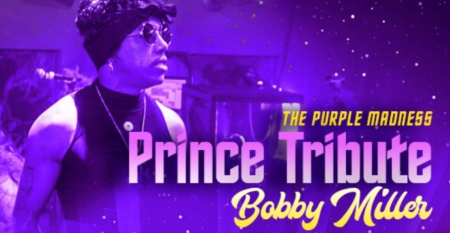 Purple Madness: A Tribute to Prince
Fri, July 16, 8pm
Cost: $18-$25
At: Iron City (map)
Purple Madness is an incredible tribute band to the late great Prince! If you love Prince's music then you don't want to miss this show! Iron City is such a great venue! Get there early and grab some food from Iron City Grill. Wear your best purple outfit and prepare to be blown away!
Click here for more info.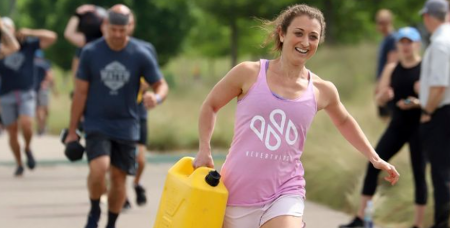 Birmingham Workout for Water
Sat, July 17, 9am
Cost: $45
At: Avondale Brewing Co. (map)
785 million people still lack clean water, but you can make a difference! Come join in for a workout with Iron Tribe Fitness on July 17th at Avondale Brewery. Registration is $45 and includes a t-shirt. Together, the goal is to raise $75,000 for clean water—and EVERY dollar is matched!
Click here for more info.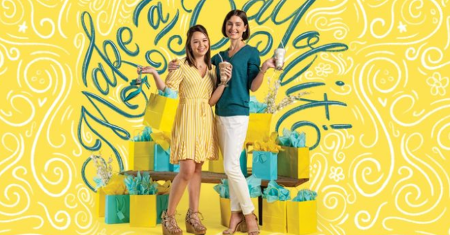 Market Day
Sat, July 17, 10am-1pm
Cost: FREE
At: Lane Parke (map)
Stop by Lane Parke for pop-ups, sales, and sips! The Lane Parke tent will be set up with giveaways and treats! The local retailers will also have great sales going on during the event! Sip, shop, and have a great time! This is a great event for a Girls Day Out!
Click here for more info.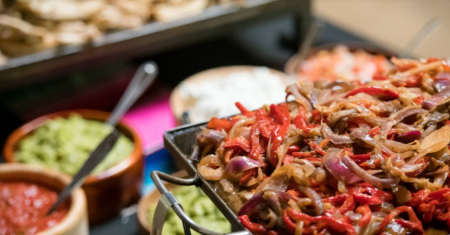 Fiesta Ball Week
July 17-24
Cost: Varies
At: Multiple Mexican Restaurants
The Young Supporters Board of the O'Neal Comprehensive Cancer Center at UAB is taking Fiesta Ball out into the community this year and hosting a week-long celebration in support of cancer research. During Fiesta Ball Week, which is July 17-24, the are partnering with local Mexican and Tex-Mex restaurants throughout the Birmingham area to create special menus! Participating restaurants include Sol Y Luna, El ZunZún, Little Donkey, La Paz, Craft's on Church Street and all eight Birmingham-area Taco Mama locations. Pre-purchased tickets are required to participate in the restaurant portion of Fiesta Ball Week. Ticket sales will end Friday, July 16, at 11:59 p.m. Proceeds from each ticket sale will benefit both the selected restaurant and the O'Neal Cancer Center.
Click here for more info.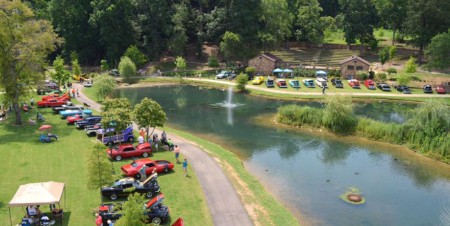 Park in the Park Car Show
Sat, July 17, 9am-3pm
Cost: FREE
At: Avondale Park (map)
Hosted by Friends of Avondale Park & Dixie Vintage Auto Club and supported by Avondale Merchants Association, Park in the Park is a car lover's dream! Check out classic and custom cars and trucks! They will have food trucks on site in Avondale and music throughout the day! Be sure to register for door prizes while you are there. This event will be fun for the entire family!
Click here for more info.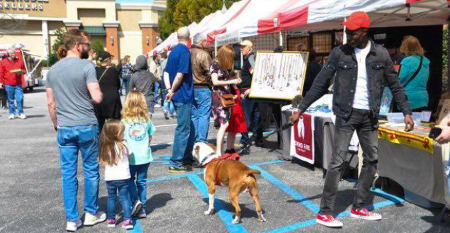 Patton Creek Art Show
Sat, July 17, 9am-5pm
Cost: FREE
At: Patton Creek (map)
Patton Creek in Hoover is hosting 50+ artists and vendors for the all day event! Shop local art and grab some food at one of the food trucks that will be there! This is a come and go event and you're sure to find something that catches your eye! Head over and support your local artists!
Click here for more info.
Meet the Winemaker: Mac McDonald
Sat, July 17, 4-6pm
Cost: FREE
At: LeNell's Beverage Boutique (map)
Meet Mac McDonald, the Vision Cellars Owner/Winemaker who is a leading voice for diversity in the wine industry. Plus, taste a selection of his highly-acclaimed reds. Back in the '90s, Mac was one of just a few Black American vintners in Cali when he launched Vision Cellars in Sonoma. In 2002, he founded the Association of African American Vintners (AAAV) to support Black vintners and professionals in the wine industry around the world.
Click here for more info.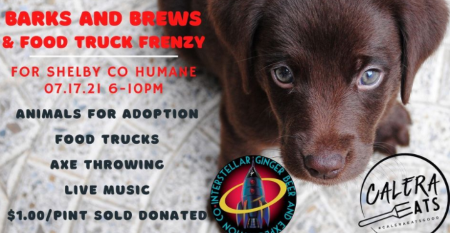 Barks and Brews Food Truck Frenzy
Sat, July 17, 6-10pm
Cost: Free to attend
At: Interstellar Ginger Beer Co. (map)
Join Interstellar and Shelby Co Humane for Barks and Brews featuring local food trucks, Dogs, Beer, Bands, Corn Hole, and Axe Throwing! It's going to be a great time! There will be TEN food trucks to choose from! Have some great fun for a great cause!  $1 from every beer sold goes straight to help Shelby Humane!
Click here for more info.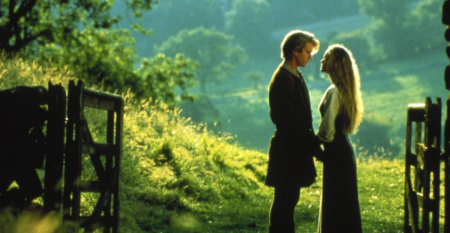 The Princess Bride
Sun, July 18, 2pm
Cost: $10
At: Alabama Theatre (map)
Missing out on this event is "INCONCEIVABLE!" Head to the Alabama Theatre for the classic film, The Princess Bride! Arrive early to hear the Mighty Wurlitzer Organ. This is a great chance to introduce this film to a new generation or relive the fun with your friends! Be sure to follow the Alabama Theatre Facebook page for more info on the Summer Film Series!
Click here for more info.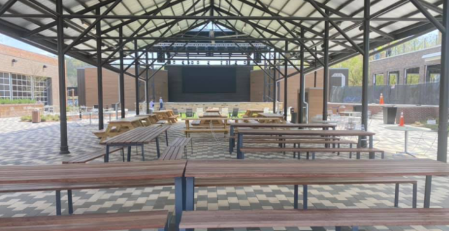 Free Movie at the TED
Sun, July 18, 4-9pm
Cost: FREE
At: Ferus Ales (map)
Join the fun at the Trussville Entertainment District (TED)  for a FREE double-feature event to celebrate the kick-off of Trussville Restaurant Week! 4pm-festivities begin! The sponsors will be set up with giveaways and activities for the kids. At 5pm you can watch Cloudy with a Chance of Meatballs and at 7pm watch Ratatouille!
Click here for more info.