Weekend Roundup: March 25-28, 2021
Event season is back!
First, we are keeping all of those affected by Thursday's storms in our prayers. We had a close call ourselves and are very fortunate to have avoided any damage to our home. After such a stressful day at least we have this weekend to bring us some fun events as Spring gets into full swing! Here are a few fun things to do this weekend!
#RUhappenin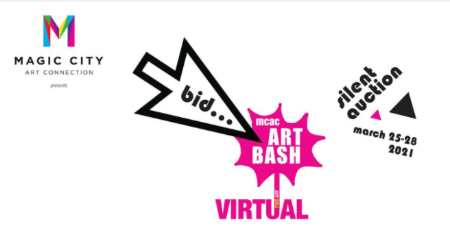 Virtual Art Bash
Thurs-Sun, March 25-28
Cost: FREE
At: Online
This year Art Bash will be benefiting our 2021 campaign called FIRST, a partnership they are building to provide free entry for Health Workers, Frontline Workers, and Teachers at the 38th Festival April 23-25, 2021 at Sloss Furnaces National Historic Landmark! You can log on an bid on amazing art! Purchase a VIP pass and get a BASH BOX that has a full flavor grazing and charcuterie box created by April's Catering and Personal Chef Service as well as either a bottle of wine OR your choice of 2 Bottled Cocktails by Atomic Lounge!
Click here for more info.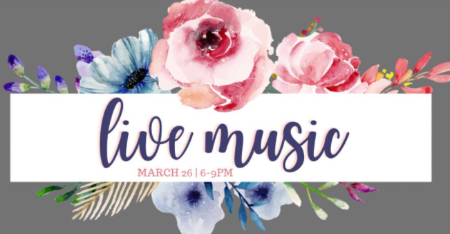 Night of Live Music
Fri, March 26, 6-9pm
Cost: FREE
At: Corbin Farms Winery (map)
Corbin Farms is hosting a night of live music at the winery. The event is free to attend, so bring a friend or two! While you're there, be sure to choose one of their incredible wines to try. This is a relaxing way to spend a Friday night.
Click here for more info.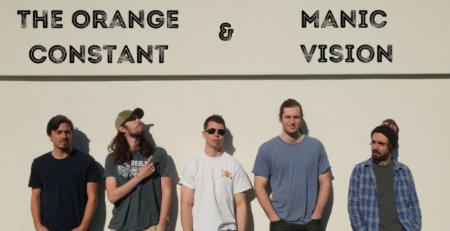 The Orange Constant & Manic Vision
Fri, March 26, 7pm
Cost: $12
At: Avondale Brewing Co. (map)
Get two amazing bands for just twelve bucks! Avondale is hosting both The Orange Constant (from Athens, GA) and Birmingham locals, Manic Vision. You'll be able to enjoy the spacious outdoor lawn as you sip on local brews with your friends. We are so excited that live shows are coming back! Don't miss out on this one!
Click here for more info.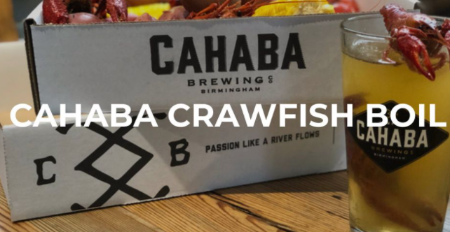 Cahaba Crawfish Boil
Sat, March 27, 12-5pm
Cost: FREE to attend
At: Cahaba Brewing Co. (map)
Swing by the Taproom for another Cahaba Crawfish Boil! This time they'll have Crawdaddy's from 12 - 5 and then will close out the night with the Cantina food truck from 5 - 10pm! Cahaba has both a spacious patio and tap room for you to enjoy! Wash down those crawfish with your favorite Cahaba brew!
Click here for more info.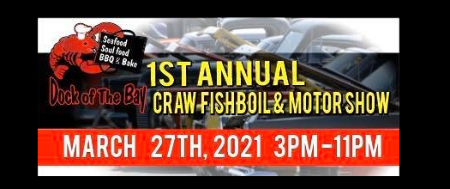 Dock of the Bay Crawfish Boil & Motor Show
Sat, March 27, 3-11pm
Cost: Free to attend
At: Siluria Brewing (map)
This is a great combination of a car show and crawfish boil! It's free to attend and you're sure to see some cool vintage vehicles. Order some crawfish and the proceeds will go to help those affected by the recent Fultondale tornados. This will be a fun, family friendly, event that everyone can enjoy!
Click here for more info.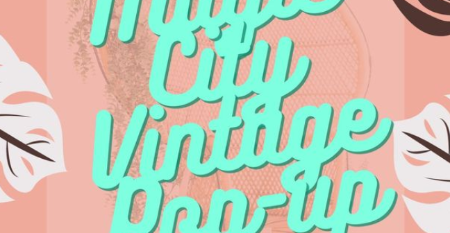 Magic City Vintage Pop-up Market
Sun, March 28, 11am-5pm
Cost: FREE
At: House Plant Collective (map)
We LOVE House Plant Collective! (Amber and some friends just did a Lisa Frank themed photo shoot there!) This Sunday they are hosting a market featuring lots of great local vendors. The focus will be on boho and mid-century modern pieces. This will make for a great girls day out. Load up on some unique finds and support local businesses! Click the link for a full list of vendors.
Click here for more info.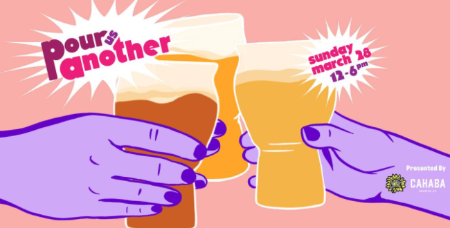 Pour Us Another
Sun, March 28, 12-6pm
Cost: FREE
At: Cahaba Brewing Co. (map)
Birmingham has great local brew and a lot of incredibly talented women, so let's celebrate them both! Cahaba is hosting this event which will have a female panel discussion on beer as well as the release of a few craft brews crafted by women! We are fortunate to be friends with some of the ladies involved in this and can say that they amaze us everyday with their passion and drive! Head over and show your support!
Click here for more info.
Delta Blues Crawfish Boil
Sun, March 28, 1-6pm
Cost: Free to attend
At: Delta Blues Hot Tamales (map)
Come Delta Blues Hot Tamales for a Crawfish this Sunday! A limited menu will also be available. Social Distancing and Masks Required. Allen Barlow will be performing from 2-5pm. This is a great opportunity for some delicious crawfish to top off your weekend!
Click here for more info.