Weekend Roundup: Oct. 20-Nov. 2, 2021
Happy Halloween!!!
It is already Halloween weekend and there are so many spooktacular events to attend! It's also the weekend leading up to Dia de los Muertos, so we made sure to include those activities in this week's post as well. Oh, AND it's Magic City Classic weekend!  Check out the scary amount of events below!  #RUhappenin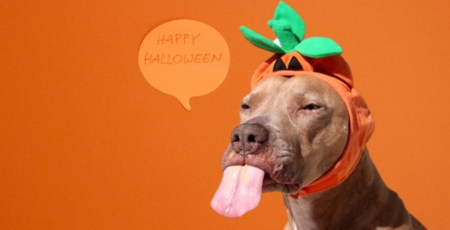 Bama Bully Halloween Fundraiser
Thurs, Oct. 28, 5pm
Cost: Free to attend
At: Ghost Train Brewing (map)
Head out to Ghost Train Thursday and help raise money for the Bama Bully Rescue! 10% of sales from October 28th will be donated back to Bama Bully Rescue. There will be drinks, food, and really really cute furry friends. Tell your bully-loving friends and be sure to have a brew or two for this great cause!
Click here for more info.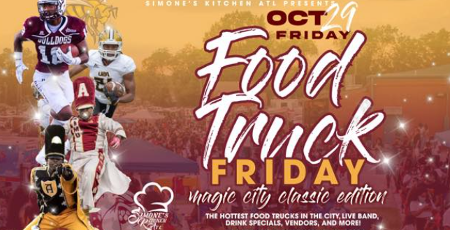 Magic City Classic Food Truck Festival
Fri, Oct. 29, 5-10pm
Cost: $10 (first 100 tickets $5)
At: 521 3rd Ave W (map)
It's time to celebrate in true Magic City Classic Style! Simone's Kitchen is bringing you the hottest fall festival ever! They will have over 15 of the best food trucks in the state, live entertainment with several surprise guests, a fire show, games, the best dj sets in the state, drink specials, plus MORE! This is a family affair so bring everybody! The first 100 tickets are only $5 and after that the price increases to $10. Kids under 10 are free!
Click here for more info.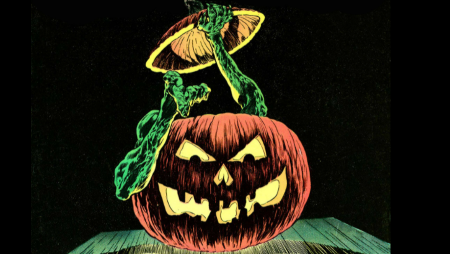 Scare Your Face Off Fest XI
Fri, Oct. 29, 8pm doors open
Cost: $8 in costume/$15 not in costume
At: Saturn (map)
DIY Birmingham is providing Halloween festivities with cover sets of your old favorites by Birmingham's finest musicians. It's a costume party! Dress up and get a discount at the door. Ghouls with the creepiest costumes get prizes, in addition to a hand painted, horrid trophy. Don't miss the return of this Bham Halloween favorite!
Click here for more info.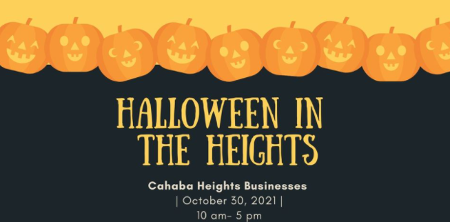 Halloween in the Heights
Sat, Oct. 30, 10am-5pm
Cost: Free to attend
At: Cahaba Heights (map)
Trick or Treat with the Cahaba Heights Businesses all day, Saturday October 30, 2021 from 10-5PM. The Businesses will be full of Treats for the entire family! This will be a great chance to get the kids out for some Halloween fun during the day!
Click here for more info.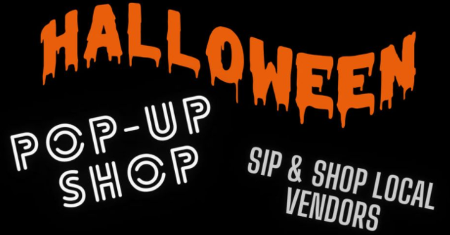 Halloween Pop-Up Shop
Sat, Oct. 30, 12-5pm
Cost: FREE
At: Cahaba Brewing (map)
It's time for a Halloween Pop-up Shop this Saturday at Cahaba Brewing! They always have amazing vendor pop-ups! You can enjoy your favorite drink from the taproom and shop with a variety of vendors. This is a great way to support local small businesses!  The vendors will be in costume!
Click here for more info.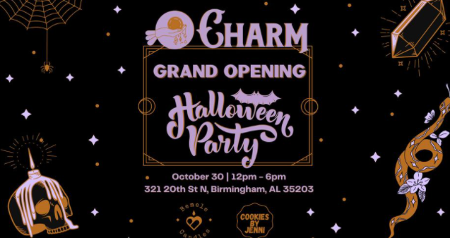 Charm Grand Opening Halloween Party
Sat, Oct. 30, 12-6pm
Cost: FREE
At: Charm (map)
Charm is excited to announce that they will be having their Grand Opening Halloween Party in their new location! We are so excited for Charm's return to downtown Bham! Costumes are strongly encouraged as you help celebrate their reopening!  We can't wait to check out the new space!
Click here for more info.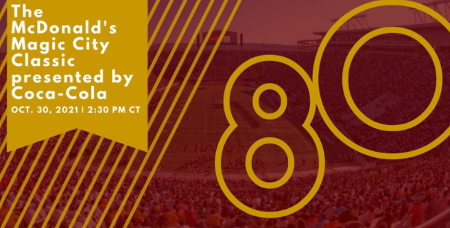 Magic City Classic
Sat, Oct. 30, 2:30pm
Cost: $25+
At: Legion Field (map)
The Magic City Classic is the largest historically black college and university (HBCU) football game in the country. Alabama A&M University and Alabama State University play in the game annually at Legion Field in Birmingham, Alabama, and the winner could potentially earn a spot in the SWAC Championship. From the Classic Kickoff, to the Magic City Classic Parade, Tailgate Party, the famed halftime show performed by the Mighty Marching Hornets and the Marching Maroon and White and the epic Post-Game Concert. Come out to Legion Field on October 30 at 2:30 pm CT and see who will come out on top for the 80th McDonald's Magic City Classic presented by Coca-Cola. This is a game you DON'T want to miss.
Click here for more info.

Pig Iron BBQ Cook Off 2021
Sat, Oct. 30, 4-7pm
Cost: $20
At: Cahaba Brewing Co. (map)
Benefiting Children's Harbor, this is our pick for best bang for your buck when it comes to Bham events! $20 covers admission, a drink ticket, AND samples from all the participants! When we say "samples" we mean MASSIVE portions! In the past we've been handed ribs, whole sandwiches, full slices of pie, and more! Bring your stretchy pants and skip lunch if you plan to attend this event at Cahaba Brewing!
Click here for more info.
Camp-O-Ween 2021
Sat, Oct. 30, 5-8:30pm
Cost: Included with camping
At: Oak Mtn. (map)
It's the Annual Camp-O-Ween Holiday Celebration! Oak Mountain Park will be hosting this event at the Campground on Saturday, October 30th, from 5PM - 8:30PM! They have some exciting activities included in this year's event including Hay Rides, Dog Costume Contest, Trick Or Treating,Spooky Movies, Site Decoration Contest, and more! This event is for those staying at the park that night, so reserve a spot to camp and have a fun Halloween experience in the woods!
Click here for more info.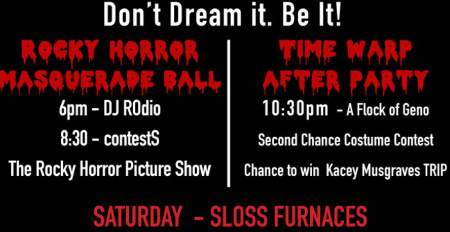 Rocky Horror Masquerade Ball
Sat, Oct. 30, 6pm
Cost: $25
At: Sloss Furnaces (map)
Returning to it's original home after 28 years! Don't miss Birmingham's most extravagant Halloween tradition, The Rocky Horror Masquerade Ball - Saturday, October 30 at Sloss Furnaces. Be a part of Birmingham's best costume contest, enjoy DJ Tony Rodio spinning with ghoulish groove, and the cult-classic, The Rocky Horror Picture Show, featuring the live shadow cast Antici....pation! Then stick around for The Time Warp After Party featuring A Flock of Geno, the Second Chance Costume Contest and a chance to win a trip to NYC to see Kacey Musgraves play at Madison Square Gardens - all to raise money for St. Judes Research Hospital!
Click here for more info.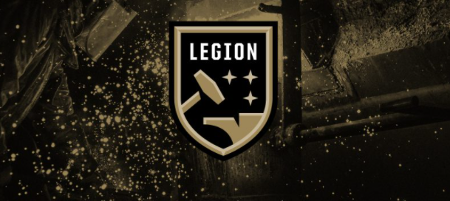 Legion FC vs Louisville City FC
Sat, Oct. 30, 6:30pm
Cost: $15+
At: BBVA Field (map)
It's the last home game of the regular season! Don't miss your chance to Hammer Down and cheer on Legion FC as they  take on Louisville!  Arrive early and get some food from the food trucks in the plaza. You can also get some merch that is perfect for cooler temps! Let's show our team some love!
Click here for more info.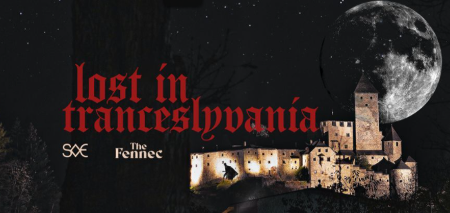 Lost in TranceSylvania
Sat, Oct. 30, 7pm
Cost: $20
At: The Fennec (map)
Bringing European Electronic Sounds to the Social at the Fennec for Halloween. Get ready for a Halloween experience at the Fennec on October 30th. Sounds of Europe will be transforming the Social at the Fennec into a spooky TranceSylvannian wonderland, filled with their signature underground European Sound. Get ready to get Lost in TranceSylvannia!. Make sure you get your tickets before the sun comes up!
Click here for more info.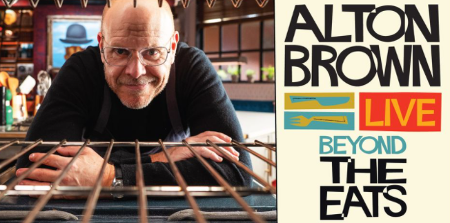 Alton Brown: Beyond the Eats
Sat, Oct. 30, 7:30pm
Cost: $28+
At: BJCC (map)
Alton Brown is hitting the road with a new culinary variety show and will be in Bham this Saturday! Audiences can expect more comedy, more music, more highly unusual cooking demos, and more potentially dangerous sciencey stuff. Prepare for an evening unlike any other and if Brown calls for volunteers… think twice.
Click here for more info.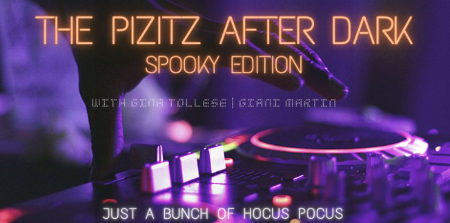 Pizitz After Dark: Spooky Edition
Sat, Oct. 30, 8pm-12am
Cost: FREE
At: Pizitz Food Hall (map)
Turn down the lights and turn up the volume! Grab your costumes and join in for this Halloween pre-party. Enjoy Hocus Pocus Margaritas + more from The Louis Bar and the bangin' beats by Gina Tollese & Giani Martin. Oh, and there will be TAROT CARD readings by Hunter Moon & special performers on deck by Luminarts Entertainment?! OHHH gowl, yeah! And don't be too spooked by some other invaders there. Happy Halloween!
Click here for more info.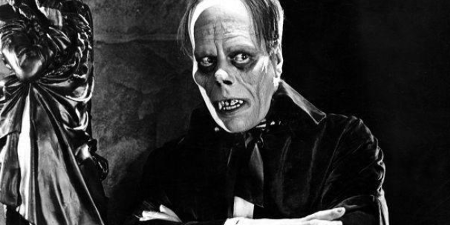 Phantom of the Opera (1925)
Sun, Oct. 31, 2pm
Cost: $14/$7 for 12yrs and under
At: Alabama Theatre (map)
Come see The Phantom of the Opera as you've never seen it before. The 1925 classic silent film will be played on the big screen featuring Tom Helms playing his original score on Big Bertha, the Alabama Theatre's Mighty Wurlitzer organ! This is one beloved Birmingham tradition you don't want to miss!
Click here for more info.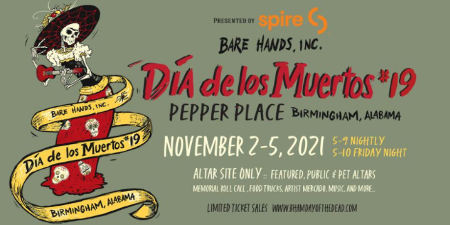 DIa de los Muertos #19
Tues, Nov. 2, 5-9pm
Cost: $10
At: Pepper Place (map)
Join Bare Hands as they celebrate life at the Día de los Muertos Festival Numero 19 at Pepper Place from Tuesday, November 2 - Friday, November 5 open nightly. This year they will be honoring the heart of our festival - with an expanded Altar Site each night to feature food trucks, music, beer garden, and the roll call to honor those who have passed away. This is always voted one of the BEST festivals in Alabama!  We never miss out on this event!
Click here for more info.