Weekend Roundup: Oct. 14-17, 2021
Spice things up with the Salsa Showdown, watch a Bike Joust, and enjoy some Fall Festivals this weekend!
This weekend will FINALLY feel like Fall outside, so be sure to check out these great events and enjoy the cooler temps! There is so much to do and all of the events look incredible! Check below to see the full line up of fun!  
#RUhappenin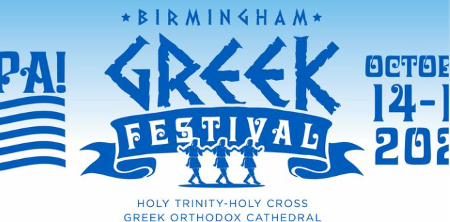 Greek Festival
Thurs-Sat, Oct. 14-16, 10:30am-9:30pm
Cost: Free to attend
At: Holy Trinity Holy Cross (map)
The Greek Festival is Birmingham's oldest and most anticipated cultural event. All entrees and desserts are homemade and they have been for 48 years when the festival began. Outside tented seating for dining will be available.Food plates are individually priced and the Greek pastries will be pre-packaged and sold in the food lines. We always look forward to enjoying dancing, music, and gifts!
Click here for more info.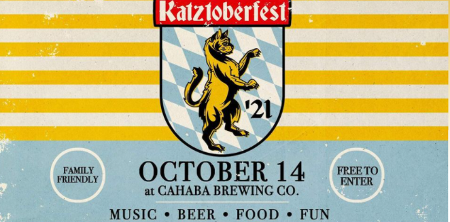 Katztoberfest
Thurs, Oct. 14, 4-10pm
Cost: FREE
At: Cahaba Brewing Co. (map)
This is the third annual Katztoberfest fundraiser for Kitty Kat Haven & Rescue. Modeled after the traditional Bavarian Oktoberfest this family friendly event includes music, vendors, food, and lots of beer! This year music will be performed by Margeaux and the Cats Meow, a Birmingham based swing, funk, groove, jazz dance band. They will have local vendors with a variety of merchandise and a raffle that will include very nice gifts and services.
Click here for more info.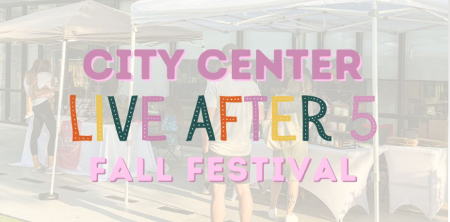 Live After 5 Fall Festival
Thurs, Oct. 14, 5-7:30pm
Cost: FREE
At: Vestavia City Center (map)
This is a FREE family friendly event! Head to the City Center to enjoy all the fun! Spend the evening in the green space for music, local vendors, glitter tattoos, candy, and more! This will be a great way to start your weekend fun a bit early!
Click here for more info.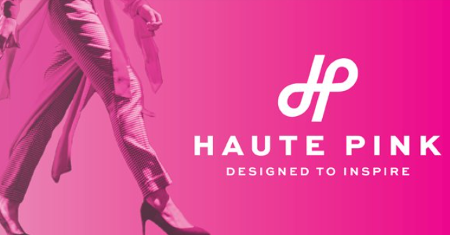 Haute Pink
Thurs, Oct. 14, 6:30pm
Cost: $75 (supports Forge Breast Cancer Survivor Center)
At: Workplay (map)
Announcing Haute Pink, a fashion show designed to inspire, honor & remember those impacted by breast cancer. Haute Pink features 10 of Forge's clients & friends modeling customized fashions created by local Birmingham designers. Join in this Thursday at WorkPlay as they raise funds to improve the quality of life for Alabama breast cancer patients, survivors, & their loved ones.
Click here for more info.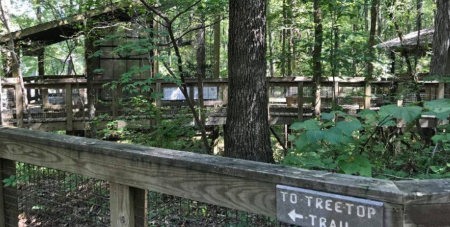 Gosse Nature Walk: Pelham
Fri, Oct. 15, 12-1:30pm
Cost: FREE
At: Oak Mtn. State Park (map)
The Gosse Nature Walk series is back! We love these short nature breaks and think you will too. This one will be at the Treetop Nature Trail at Oak Mountain State Park. The elevated boardwalk is approximately 600 feet long and fifteen feet above ground level. There are six elevated raptor cages spread out along the boardwalk as well as benches for those who want to sit and enjoy the surroundings. Take a treetop stroll along the elevated boardwalk with special guest Anne Miller, founder of the Alabama Wildlife Center and the one responsible for getting this trail built back in 1985. All abilities welcome! Pre-registration is requested for planning purposes by 12 p.m. CDT on Thursday.
Click here for more info.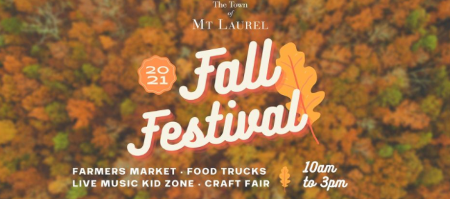 Mt. Laurel Fall Fest
Sat, Oct. 16, 10am-3pm
Cost: FREE
At: Mt. Laurel (map)
We love this Fall Festival! Get in the fall spirit and enjoy beautiful Mt. Laurel! They will have music, delicious food, and dozens of vendors! There will be a kids zone as well! There will be something for everyone at this event!  Be sure to arrive early for good parking!
Click here for more info.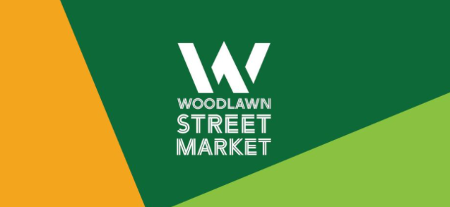 Woodlawn Street Market
Sat, Oct. 16, 10am-4pm
Cost: FREE
At: 55th St. Woodlawn (map)
Be sure to check out all of the fun at Woodlawn Street Market this weekend! There will be vendors, delicious food, music, and more! We always have such a great time shopping at this market and running into people we know! It's so much fun and it's FREE!
Click here for more info.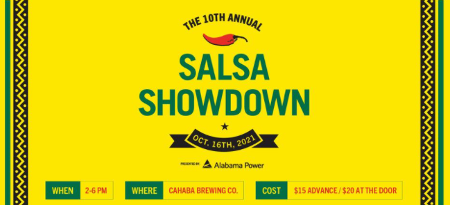 10th Annual Salsa Showdown
Sat, Oct. 16, 2pm
Cost: $15 adv/$20 day of (kids 5&under FREE)
At: Cahaba Brewing Co. (map)
Beer, Football, and all the chips and dip you can eat with the purchase of one ticket! Help choose the winners in the best salsa, best queso, best guac, and best specialty dip categories. Proceeds benefit Sidewalk Film Festival and Cinema. The biggest college football games will be on 8 screens along with a tailgate taproom with kids activities, and DJ Rod playing tunes on the patio! Don't miss the Hot Pepper Eating Contest!
Click here for more info.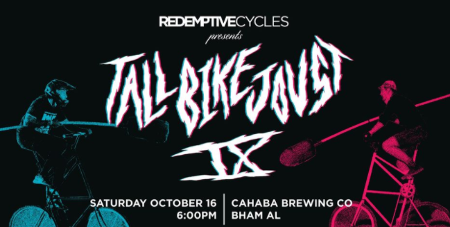 Tall Bike Joust IX
Sat, Oct. 16, 6pm
Cost: $15 adv/$20 day of
At: Cahaba Brewing Co. (map)
Help raise money for Redemptive Cycles and watch this crazy zany event! Double height bicycles will battle it out for your entertainment, and ultimate bragging rights. This spectacle of sporting absurdity is sure to dazzle and delight both new and returning attendees! All funds from ticket sales and donations go directly to funding Redemptive's charitable services including their Earn-a-Bike program!
Click here for more info.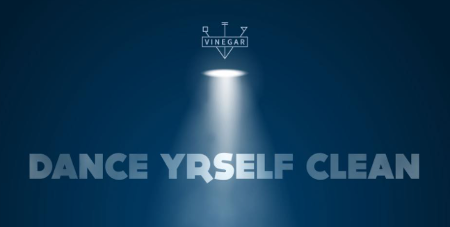 Dance Yrself Clean
Sat, Oct. 16, 6-11pm
Cost: $20 w/2 drinks or $10 admission only
At: Vinegar 701 37th St. S (map)
DANCE YRSELF CLEAN is a fundraiser and an opportunity to dance your heart out at Vinegar art gallery! 6–8pm: Art auction, showcasing contemporary works from a diverse range of artists. 8–11pm: Dance party featuring DJs: Blüprint and A Flock of Geno. Don't miss this fun dance party!
Click here for more info.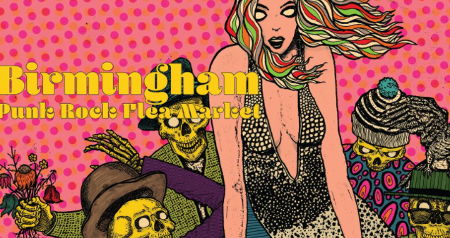 Punk Rock Flea Market
Sun, Oct. 17, 12-5pm
Cost: FREE
At: Cahaba Brewing Co. (map)
There will be OVER 50 vendors participating from all over the southeast. There will be vintage, music, oddities, art, collectors items, zines and more! Enjoy music from four different bands throughout the day. This will be a great way to wind down your weekend!
Click here for more info.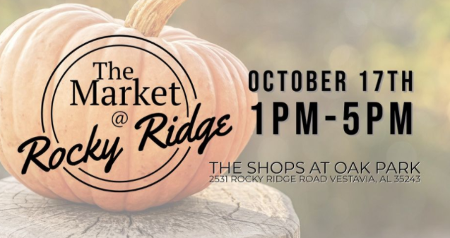 The Market at Rocky Ridge
Sun, Oct. 17, 1-5pm
Cost: FREE
At: Shops at Oak Park (map)
Local vendors include artists, handmade goods, baked goods, farmers, and food trucks and Live Music. Don't miss this fun market in the heart of Vestavia! This is a great way to unwind at the end of a busy weekend. Support some local vendors and have a spooky good time!
Click here for more info.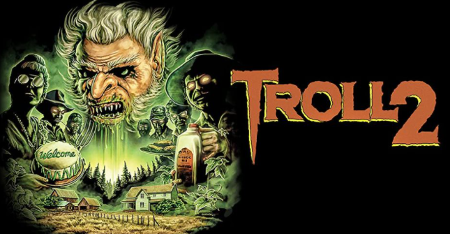 TVs of Terror Double Feature: Troll 2 + Cyst
Sun, Oct. 17, 7:30pm
Cost: $10
At: Saturn (map)
TVs of Terror is proud to present another terrifying dose of double feature madness. For this installment, they are bringing you two wild films featuring Birmingham's own George Hardy! The night begins with a special preview screening of Tyler Russell's 2020 frightfest Cyst, featuring Hardy, Eva Habermann, and Greg Sestero. The fun continues with a screening of Claudio Fragasso's 1990 cult classic Troll 2! (We see you, Leo!)  This event will also see George Hardy and other cast and crew of Cyst in attendance and participating in a Q&A between the films. Enjoy pizza, popcorn, snacks, a special drink, raffles, AND limited edition merch! Tickets for this event are $10 and are general admission. Come on out for a night of thrills, chills, and goofy fun!
Click here for more info