Weekend Roundup: Oct. 20-24, 2021
Let's get SPOOKY at these events!
We are in full Halloween mode for the next two weeks and will have EXTRA PACKED POSTS! Now is the time to get out and enjoy the various Fall events in the area. Pumpkins are being carved, your streaming services are flooding you with scary movies, and there are so many fun activities happenin' around town! Check them out below, AND be sure to check out the Junior League of Birmingham's 2021 Shop Save & Share as well as the IACP "Alabama Feast" happenin' at Sloss and Pepper Place all weekend long!
#RUhappenin
WEDNESDAY (79/62 Partly Sunny)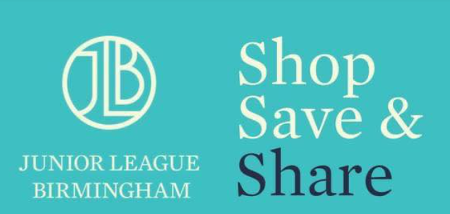 2021 Shop Save & Share
Now-Oct. 31
Cost: $40 for a card
At: Over 216 Local Retailers!
This 11 day event is a fundraiser for the Junior League of Birmingham! They have partnered with over TWO HUNDRED retailers, restaurants, and services in the Birmingham area to provide you with 20% off! All you need to do is purchase a Shop Save & Share card! The money will  help improve the lives of women and children across Birmingham through the Junior League's 31 community projects. Shop Save & Share has put over $750,000 back into our community!  This is truly a win/win! This Wednesday join them for the Kick-Off Party at The Summit from 5-7pm, then an exclusive Ignite Cycle ride on Thursday 6:30pm, and a Party on the Porch this Friday at Alabama Outdoors!
Click here for more info.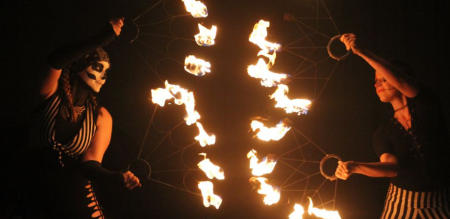 Avondale FireJam & Costume Contest
Wed, Oct. 20, 7:30-10pm
Cost: FREE
At: Avondale Brewing (map)
This is not a show, but rather an opportunity for local fire spinners to get together to spin fire and build community. It is also a great opportunity for flow artists to try fire for the first time in a safe environment. This community event features local fire performers with varying props and talents. Join in for an evening filled with great local music and talent! Costume contest at 9pm with flow arts prizes for the top 3 costumes! You don't have to spin fire to come and enjoy this fun experience!
Click here for more info.

THURSDAY (75/61 Chance of Showers)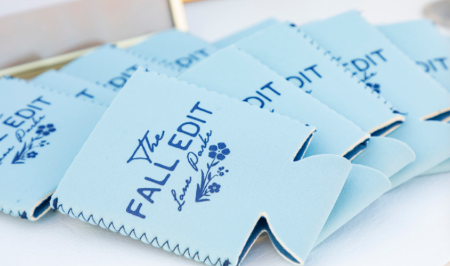 The Fall Edit at Lane Parke
Thurs, Oct. 21, 5:30-7:30pm
Cost: FREE
At: Lane Parke (map)
Kick off cooler weather with drinks, live music, and more at Lane Parke this Thursday evening. Enjoy music from Southern Choice Band as you browse local vendors. Be sure to enjoy some tastings of Fall drinks from Bubbles & Brews Bham! There will also be a Photobooth with complimentary printing. We attended this event last year and had a great time!
Click here for more info.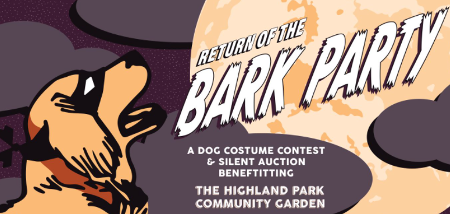 Return of the Bark
Thurs, Oct. 21, 6:30-8:30pm
Cost: FREE/ $10 to register pet
At: Clubhouse on Highland (map)
We love a good costume contest, especially when it's for pets! Bring your furry friends out to the Clubhouse on Highland for this festive event benefiting the Highland Park Community Garden! The event will feature a silent auction and, as always, a dog costume contest and talent show! If you've got a talented furry friend (or an adorably cute one), register them for a shot at taking home a fabulous prize! They will also have a FREE Rojo nacho bar, beer & wine for those 21+ years old, a silent auction, and a raffle to win a 2022 garden plot!
Click here for more info.
FRIDAY (77/66 Partly Cloudy)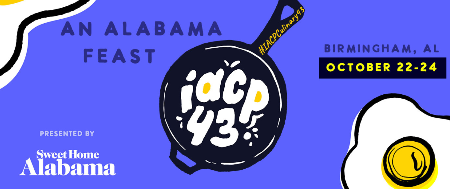 IACP 43: An Alabama Feast
Fri-Sun, Oct. 22-24
Cost: $30+ Varies by event
At: Sloss Furnaces/Pepper Place (map)
This is probably the biggest Bham event happenin' this weekend! The International Association of Culinary Professionals is hosting their 43rd Annual Conference here at Sloss Furnaces and Pepper Place! Dubbed an "Alabama Feast," Famous chefs, food writers and editors, and cookbook authors from across the nation will be gathering in Pepper Place and Sloss Furnaces for a full weekend of culinary activities. There are multiple events which are individually ticketed. These range from a Street Party Friday night at Pepper Place, Tastemaker Classes, Tours, an Award Show, and much more! Use Code "IACPxBHAM30" for 30% off of some of the events!
Click here for more info.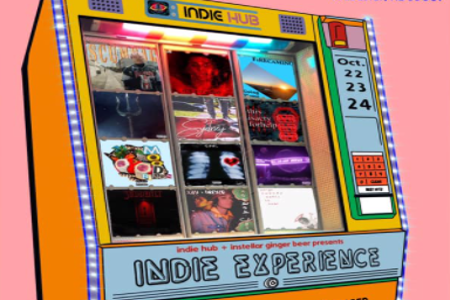 INDIE Experience
Fri-Sun, Oct. 22-24, F: 5-9pm & Sat/Sun: 3-9pm
Cost: Fri $10/Sat. $12/Sun. $12 / 3day $25
At: Interstellar Exploration Co. (map)
This is a THREE DAY fest taking place at Interstellar Ginger Beer Exploration Co. in Alabaster! Grab a pass for a day or get a weekend pass to enjoy all of the excitement! They will have art vendors, plenty of live music, and a costume contest on day three!  Oh, and they will have plenty of beer! This event supports local artists and is a great way to meet some of the most talented creators in Birmingham! Don't miss out!
Click here for more info.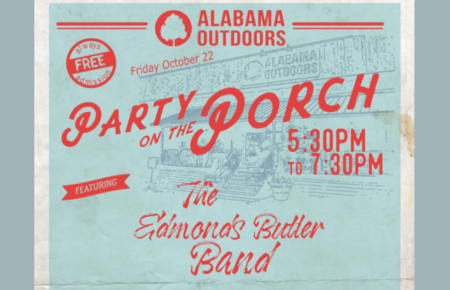 Party on the Porch
Fri, Oct. 22, 5:30-7:30pm
Cost: FREE
At: Alabama Outdoors HWD (map)
Come help show your support for our friends and 3 wonderful organizations in our community: Junior League of Birmingham, Cahaba River Society, and Red Mountain Park. Head over to Alabama Outdoors in Homewood for this FREE event with live music from The Edmonds Butler Band ! You can purchase fall drinks from Cala Coffee and Wild Honey Flower Truck will be onsite selling custom bouquets! If you get hungry, Gumbo to Geaux will be serving up some delicious food! We can't wait!
Click here for more info.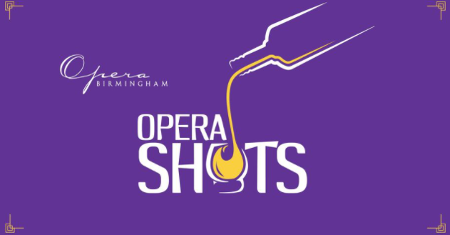 Opera Shots
Fri, Oct. 22, 5:30-6:30pm
Cost: FREE
At: Opera Birmingham (map)
Join Opera Birmingham in their parking lot for the next edition of the outdoor Opera Shots concert series! ADMISSION IS FREE! Bring your own refreshments. Lawn chairs and coolers are welcome. For the health of patrons, staff and performers, masks are required at the event, and social distancing will be in effect. Opera Shots is an annual series of casual pop-up concerts throughout the community, held in unexpected places and designed to break down the stereotypes of opera. Opera Shots concerts feature members of the Opera Birmingham Chorus and surprise guest artists presenting an open-mic-style concert of the greatest hits of opera and musical theatre.
Click here for more info.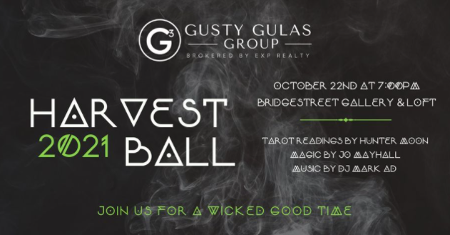 G3 Harvest Ball (21+)
Fri, Oct. 22, 7pm
Cost: FREE
At: Bridgestreet Gallery (map)
The Gusty Gulas Group invites friends and clients to their 2021 Harvest Ball - a mystical night of fun. Enjoy tarot card readings by Hunter Moon, magic by Jo Mayhall, and music from DJ Mark AD! Join them for a wicked good time! This is a 21+ event with Cocktail Attire, so prepare to be swanky!
Click here for more info.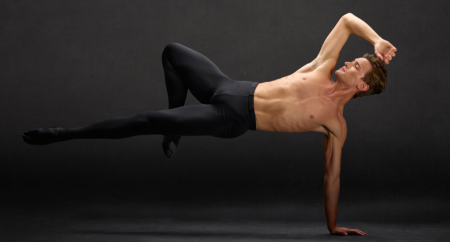 Alabama Ballet: Ovation
Fri-Sun, Oct. 22-24, times vary
Cost: $30+
At: The BJCC (map)
Ovation is a mixed repertory performance featuring an original work by international choreographer Garrett Smith titled Imitations and George Balanchine's Western Symphony. Ovation highlights the Alabama Ballet dancer's versatility, strength, and artistry while showcasing both timeless classics as well as bold and creative original contemporary works.
Click here for more info.
SATURDAY (76/50 Sunny)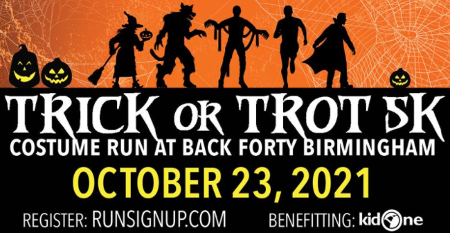 Trick or Trot 5k
Sat, Oct. 23, 7am
Cost: $35 to register
At: Back Forty Brewing (map)
Start off your day with a 5k! Join in for a fun 5k in costume from Back Forty Brewing. The first 500 Participants are guaranteed a shirt this year and all registration will be handled online. This fun 5k benefits Kid One Transport! There are always so many fun and unique costumes each year!  Can't run the race? Show up and cheer on those who are running! Have some scary fun for a great cause!
Click here for more info.
Harvest Festival
Sat, Oct. 23, 9am-4pm
Cost: $5 adults / $2 kids & seniors
At: Oak Mountain (map)
Join in for the Annual Harvest Festival at Oak Mountain State Park! Help celebrate Fall in the South and welcome in the beautiful Autumn colors that grace the Oaks each year! The Oak Mountain Interpretive Center is joining in with their Education Ambassadors!! You can  meet snakes, turtles, and other native residents of Oak Mountain State Park! There will also be guided hikes along the Tree Top Nature Trail at 10am and 1pm! Learn about the history of the Trail and learn more about the feathered residents that live there! Since it's Fall, be sure to enjoy Hay Rides,  Marina Rentals, Bounce Houses, Shopping, Food Vendors, and some Yard Games!
Click here for more info.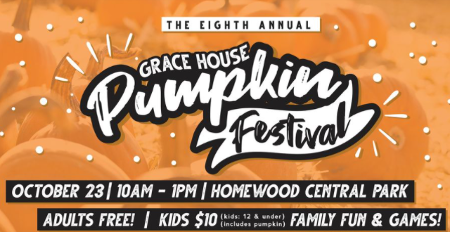 8th Annual Pumpkin Festival
Sat, Oct. 23, 10am-1pm
Cost: Adults FREE/Kids $10
At: Homewood Central Park (map)
Grace House Junior Board will host the 8th Annual Pumpkin Festival at Homewood Central Park from 10 am-1 pm. The Pumpkin Festival is the Junior Board's signature fundraising event, and is a day of family-friendly fun that the Birmingham community looks forward to each year. Children's admission is just $10 and includes access to all festival activities! Adults get in free! Enjoy tons of carnival style games, fun activities, and candy giveaways! Grab some food from the Milo's Burger Bus and sweet treats from other favorite local vendors! We even heard that our good friends Vulcan and Vesta will be making an appearance!
Click here for more info.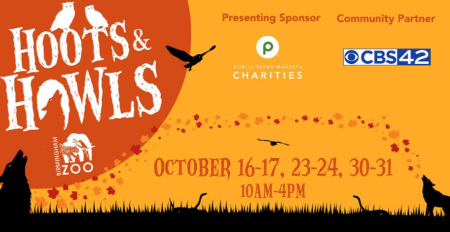 Hoots & Howls
Sat-Sun, Oct. 23-24, 10am-4pm
Cost: $10 in addition to regular admission
At: Birmingham Zoo (map)
Join your Birmingham Zoo during the month of October for our daytime Halloween event, Hoots & Howls! Partake in the happy haunts by wearing your favorite costume. Enjoy trick-or-treating throughout the Zoo on the Candy Trail, take a wild ride on the Haunted Red Diamond Express Train, and go for a spin on the Protective Life Corporation Cobweb Carousel. Guests will meet and greet special guests for photo opportunities on appearance days. Fun for the whole family, this wicked experience is sure to entertain children of all ages!
Click here for more info.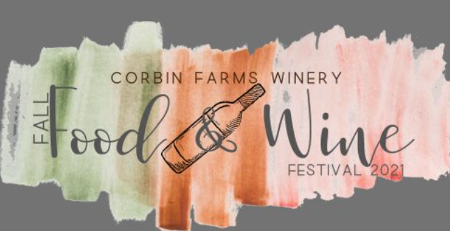 Fall Food & Wine Fest
Sat, Oct. 23, 11am-8pm
Cost: $37 / $3 under 21
At: Corbin Farms (map)
Corbin Farms annual Fall Food & Wine Festival is Saturday from 11-8PM and packed with loads of fun!! They will have local vendors, food trucks, live music, great food and wine from CFW, and some great gear to help kick off fall in the South! The winery will be open only for this event, and is a ticketed event ONLY. With limited tickets available at the door, we highly encourage pre-purchased tickets! Adult tickets include a tote, shirt, wine tumbler, drink ticket, and a few other surprises! This tote bag of goodies is valued at over $50! Guests will be asked to show identification upon arrival. Child's ticket (under 21) includes entry and a soft drink ticket.
Click here for more info.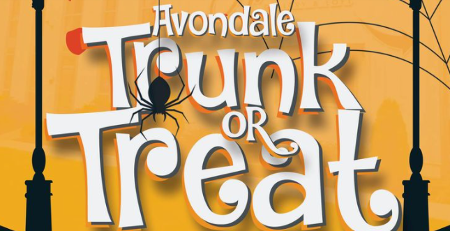 Avondale Trunk or Treat
Sat, Oct. 23, 2-5pm
Cost: FREE
At: Avondale Gallery  & Loft (map)
Grab your kids, costume & mask and come out to Barnes & Associates, REALTORS Annual Trunk or Treat! They will be giving away FREE FOOD, FREE SHAVED ICE, FREE CANDY, FREE SCHOOL SUPPLIES & MORE! There will also be games, dance competitions and home ownership education. This is going to be a fun FREE event great for kids of all ages!
Click here for more info.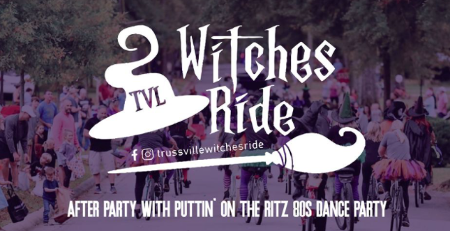 Trussville Witches Ride & After Party
Sat, Oct. 23, 4-9pm
Cost: $30 to ride/FREE to attend
At: Ferus Artisan Ales (map)
Head to the TED (Trussville Entertainment District) for this fun event! At 4pm there will be a Witches Ride where folks can dress like witches, ride their bikes, and toss candy to the kids! Be sure to hang around for the After Party at Ferus! It's going to be an 80s Dance Party! You can have fun while eating some delicious food and sipping on a refreshing beverage from the area restaurants! It's gonna be a witchin' good time!
Click here for more info.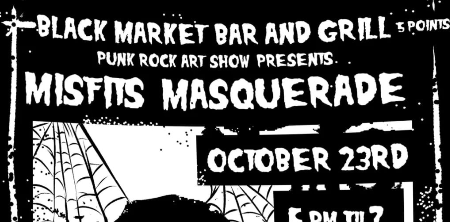 Misfit Masquerade
Sat, Oct. 23, 6pm-until...
Cost: $12 / $10 if in costume
At: Black Market 5pts (map)
Black Market Bar is set to host a devilishly good time this Saturday! Head over for the Misfit Masquerade and enjoy plenty of live music, art vendors, and more! There will be a costume contest with prizes, so be sure to go all out for your chance to win! Tickets will be available at the door. (Cash preferred!) This party will go until the wee hours of the morning!
Click here for more info.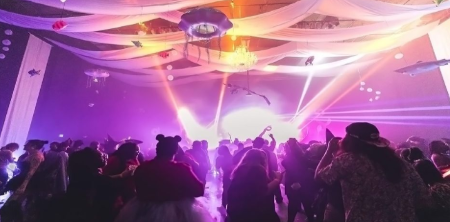 Magic City Witches Ball (21+)
Sat, Oct. 23, 8pm-2am
Cost: $25
At: Boutwell (map)
It's back, Witches! The Witches Ball returns this year and will be held at Boutwell Auditorium! This is Bham's largest Halloween event! It's 21+ and always has a few surprises in store! There will be a full DJ setup and live band on the biggest stage they've ever had! The event will also be offering delicious food options, drink specials straight from the cauldron, and more for your enjoyment! And of course, the famous decorations you've come to know and expect will be back! Get creative, cast your best glamour, and you may even want to join the notorious costume contest! We will be there, but aren't too sure if you'll recognize us!
Click here for more info.
SUNDAY (78/61 Sunny)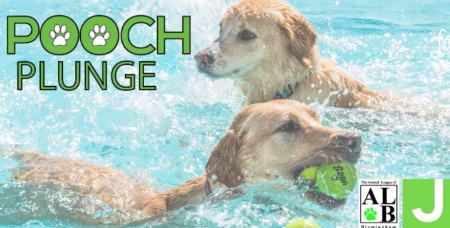 Pooch Plunge (CANCELED)
Canceled due to storm damage to pool
Cost: $15 per dog
At: Levite JCC (map)
The dog days of summer may be in the past, but your dog's favorite day is coming up! LJCC's Pooch Plunge will be the highlight of your dog's year as he or she gets to jump, swim, dive, fetch, and of course, doggie paddle their way through the outdoor pool. This has to be the BEST way to mark the end of the pool season!  Price: $15/dog (multi-dog discount available) Proceeds go to benefit the Animal League of Birmingham and the LJCC!
Click here for more info.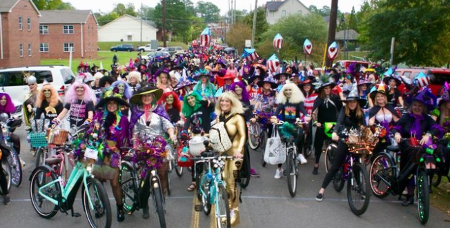 Homewood Witches Ride
Sun, Oct. 24, 2pm
Cost: $35 to ride
At: Homewood Park (map)
The Homewood Witches Ride is a fundraiser that benefits the O'Neal Comprehensive Cancer Center at UAB! Sign up to ride or show up to cheer on the riders and collect all the candy that gets tossed out! Women of all ages will be riding bikes while dressed in their witchiest outfits! Hang around the park for a DJ, Food Trucks, and all kinds of fun activities! Don't miss out on this iconic Homewood event!
Click here for more info.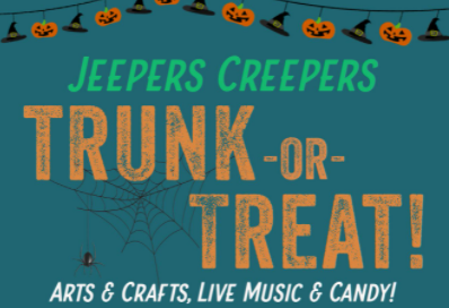 Jeepers Creepers Trunk or Treat
Sun, Oct. 24, 2-7pm
Cost: FREE (donations encouraged)
At: The Backyard (map)
This is a Jeep Themed event! Join us for the Jeepers Creepers Trunk or Treat festival taking place at The Backyard and Grand River Drive-In. It's FREE to attend for all ages and dogs are welcome! Wear a fun costume and enjoy Free Face painting, arts and crafts, and live music! Bring your own candy bag and fill it up! Donations are encouraged and will be turned over to the sponsored non-profit, Saving Forgotten Warriors, 501c-3.
Click here for more info.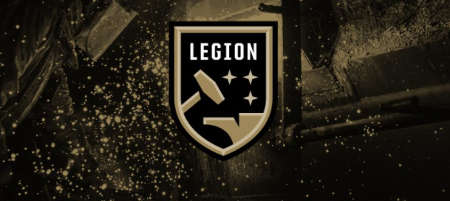 Legion FC vs Kansas City
Sun, Oct. 24, 4pm
Cost: $15 +
At: BBVA Field (map)
The Legion FC is taking on Kansas City this Sunday at 4pm! Head over and cheer them on as they continue their exciting season! Arrive early and grab some food in the plaza and purchase some fun merchandise! They have some great items for the cooler temps heading our way! Let's Hammer Down!!!
Click here for more info.