Weekend Roundup: Oct. 7-10, 2021
Tailgating, Pet Friendly Events, Alabama Comic Con, and much more!

This weekend has a little bit of everything! There's a UAB game at the new Protective Stadium, Alabama Comic Con at BJCC, and quite a few pet-friendly events for your four legged friends! Check it all out below!
#RUhappenin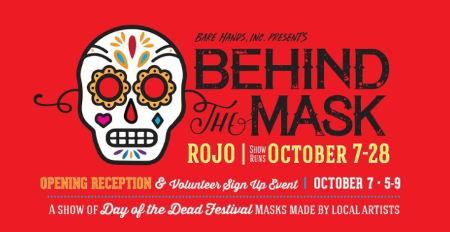 Behind the Mask: Opening Reception
Thurs, Oct. 7, 5-9pm
Cost: FREE
At: Rojo (map)
Join Bare Hands, Inc. at ROJO on Thursday, October 7 from 5-9pm for the opening of Behind the Mask, featuring the masks of the 2021 Dia de los Muertos Festival. Each mask is created by a local artist and will be for sale. The show will remain until October 28, then the masks will be showcased at the festival to be held nightly at Pepper Place Nov. 2 - Nov. 5. This is also your chance to discuss volunteer opportunities with the organization and the upcoming Dìa de los Muertos Festival!
Click here for more info.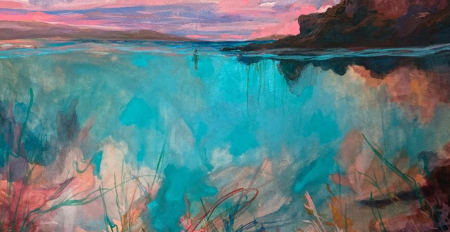 Hierophaninc Territories
Thurs, Oct. 7, 5-7pm
Cost: FREE
At: Ground Floor Contemporary (map)
Ground Floor Contemporary is thrilled to present Hierophanic Territories, an exhibition of new works by Liza Butts, Tracie Noles-Ross, and Lauren Woods. This exhibition will showcase the works of these three extremely talented artists. Stop by and check out their incredible work! You're sure to leave inspired.
Click here for more info.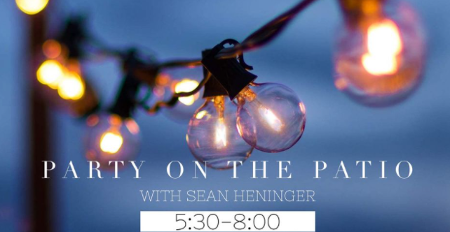 Party on the Patio
Thurs, Oct. 7, 5:30-8pm
Cost: Free to attend
At: Troup's Pizza (map)
Head over to Troup's Pizza in Cahaba Heights for the last Party on the Patio of the year! Gather on the patio and eat some delicious pizza as you listen to live music from Sean Heninger! This will be a relaxing way to spend a Thursday night!
Click here for more info.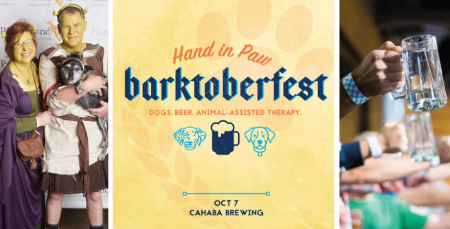 Barktoberfest 2021
Thurs, Oct. 7, 6-9pm
Cost: $25
At: Cahaba Brewing Co. (map)
Come celebrate in Oktoberfest fashion, Hand in Paw style, with your furry friend by your side! Drink local beer, participate in fun contests, and much more all while supporting Hand in Paw! Your ticket gets you a beer, entry into the pet costume contest, entry into the Stein Hoist contest, and access to the photo booth! Proceeds from Barktoberfest benefit Anna's Fund, a fund created by Rodney Tucker & Billy Connelley that defrays costs associated with volunteer training and supplies!
Click here for more info.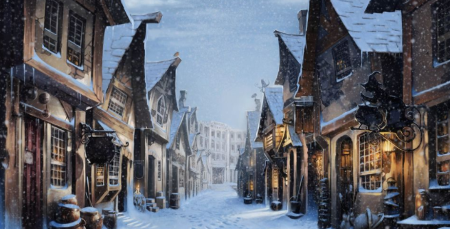 Harry Potter Trivia Night
Thurs, Oct. 7, 7pm
Cost: FREE
At: Moss Rock Tacos & Tequila (map)
Bring your friends out to Moss Rock Tacos & Tequila to show off your Harry Potter knowledge! They'll have great prizes and a lot of fun. North Alabama Trivia puts on a great, safe Live Trivia night. This is a FREE event and a great way to get into the Fall spirit!
Click here for more info.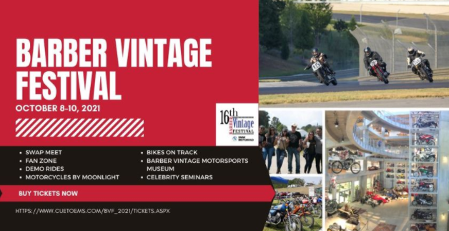 Barber Vintage Festival
Fri-Sun, Oct. 8-10
Cost: $30+
At: Barber Motor Speedway (map)
Barber Vintage Festival is one of the most highly anticipated motorcycle events in the world. The three-day festival features the Fan Zone with commercial vendors, concessions and entertainment; a GEICO Swap Meet with hundreds of vendors selling vintage motorcycles and parts; the VJMC gathering, AHRMA racing on track, demo rides and more! The Barber Vintage Motorsports Museum also features extended hours as well as seminars hosted by celebrity guest speakers. Prices vary by day, so check the link for details!
Click here for more info.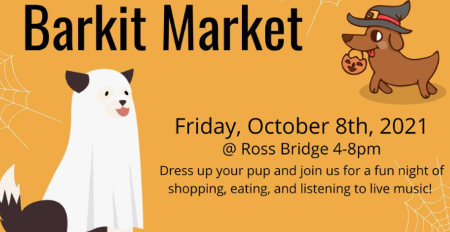 Barkit Market
Fri, Oct. 8, 4-8pm
Cost: FREE
At: Ross Bridge (map)
The Ross Bridge Farmers Market is having a Halloween themed and Pet Friendly market this Friday evening! Enjoy a night of local eats, fresh produce, and live music. Also, dress up your dog in their favorite Halloween costume! Attendance is FREE and open to all!
Click here for more info.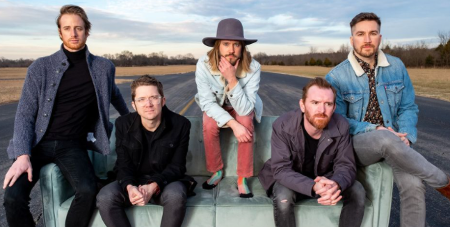 Moon Taxi
Fri, Oct. 8, 7:30pm
Cost: $35+
At: Avondale Brewing Co. (map)
Moon Taxi is playing Avondale Brewing this Friday! Avondale has become one of the most popular music venues in town! They've hosted Kesha, Band of Horses, Glass Animals, and more! This show will have tons of energy! It's a standing room only show. Get your tickets and sip on a Miss Fancy as you enjoy the show!
Click here for more info.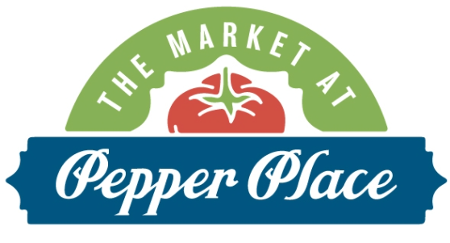 Market at Pepper Place
Sat, 7am-12pm
Cost: FREE
At: Pepper Place (map)
This Saturday looks like great weather for Pepper Place! This week our friends from Gatos & Beans and Kitty Kat Haven will be there! You can take in some live music and enjoy some delicious food as you shop all the local vendors on site!
Click here for more info.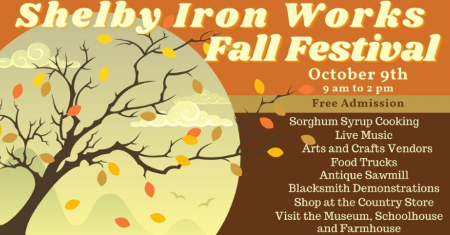 Shelby Iron Works Park Fall Festival
Sat, Oct. 9, 9am-2pm
Cost: FREE
At: Shelby Iron Works Park (map)
The Shelby Iron Works Park will once again host its annual Fall Festival. Join in for a day of fun! Watch as they demonstrate old-time traditions like sorghum syrup making, blacksmithing, and operating their giant antique sawmill. They will have plenty of vendors on hand, and the lovely Country Store will be open, so come prepared to do some shopping. Then, when you get hungry, grab a bite to eat at one of the food trucks. Listen to live music from the Ain't Misbehavin' Big Band as they perform famous big band standards. Be sure to take time to soak in some history by visiting the museum, schoolhouse, and farmhouse. Admission is free!
Click here for more info.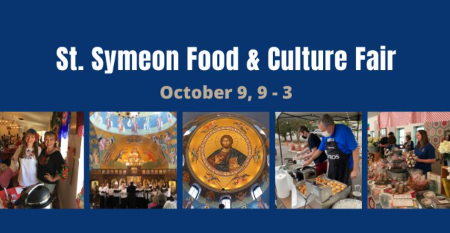 3rd Annual St. Symeon Food & Culture Fair
Sat, Oct. 9, 9am-3pm
Cost: FREE
At: St. Symeon Orthodox Church  (map)
It's time for the Third Annual St. Symeon Food & Culture Fair! They're opening at 9 a.m. with an outdoor marketplace featuring made-to-order hot Greek donuts and Turkish coffee, and a wide variety of baked goods from around the world. They will have seating outdoors as well as inside the fellowship hall. The church will be open for tours throughout the event, and the choir will give a concert at 11 a.m. titled "The Psalms: Songbook of the Church." Lunch options include our homemade pierogi (Slavic potato/cheese dumplings) as well as kielbasa sandwiches. The outdoor marketplace and indoor gift shop will be open until 3 for you to stock up on artisanal baked goods and gifts.
Click here for more info.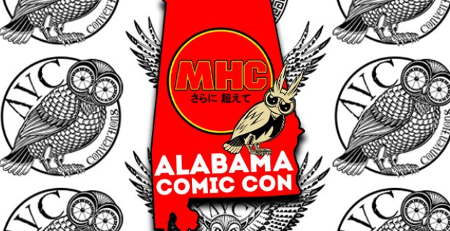 Alabama Comic Con
Sat-Sun, Oct. 9-10
Cost: $30/$50 weekend
At: BJCC (map)
Alabama Comic Con is a two day event being held at the BJCC and will bring together a diverse list of guests, vendors, artists, and fan groups, in an affordable, family friendly environment. You can expect panel discussions, celebrity guests, meet and greets, and much more! Of course, cosplay is strongly encouraged!  This is a great event for kids and adults alike!
Click here for more info.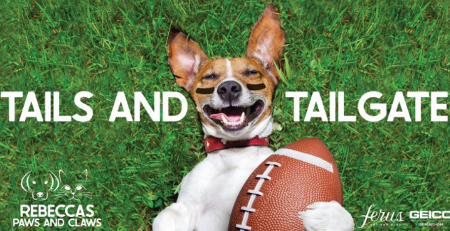 Tails & Tailgate
Sat, Oct. 9, 11am-4pm
Cost: FREE
At: Ferus Brewing (map)
Adorable dogs and cats will be available for adoption onsite, as well as games, football on the big screen, and a raffle for prizes for local restaurants/etc. All proceeds will go to Rebecca's Paws and Claws non-profit foundation. Please come out and support an amazing cause, and have a great Saturday afternoon while you're there!
Click here for more info.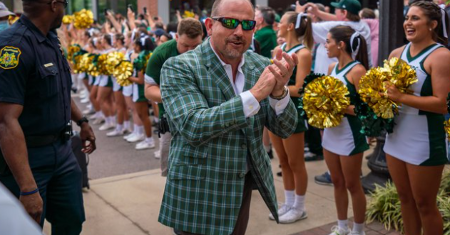 UAB Football vs FAU
Sat, Oct. 9, 2:30pm
Cost: $20+
At: Protective Stadium (map)
If you missed the first Blazers game in the new Protective Stadium, now is your chance to check out the amazing facility while cheering on our UAB Football team! They take on FAU this  Saturday at 2:30pm. This is going to be such a fun game! Be sure to try some of the delicious food that Protective Stadium has put on their menu!  Go Blazers!
Click here for more info.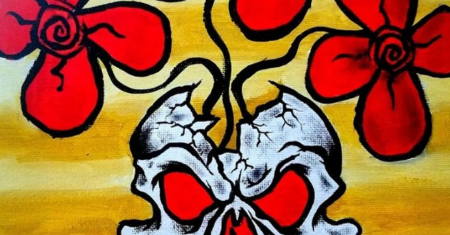 Chugs & Splatters Art Class
Sat, Oct. 9, 5-7pm
Cost: $30 (includes supplies)
At: True Story Brewing (map)
Local artist Brian Burx is hosting his first ever open to the public art class! He will provide an 8x10 canvas and all of the supplies needed as well as insturction and guidance. The subject of this class will be flowers erupting from a skull on a colorful background! There are just 15 spots available, so reserve yours by emailing brianburx@gmail.com . True Story brewing will be a fantastic venue for this class and you'll leave with an 8x10 masterpiece of your making!
Click here for more info.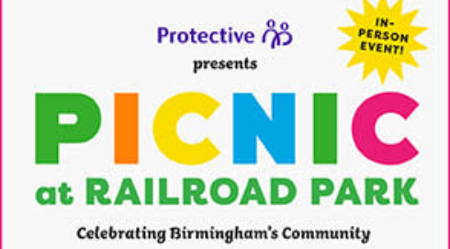 Picnic at Railroad Park
Sun, Oct. 10, 11am-5pm
Cost: FREE
At: Railroad Park (map)
Protective presents Picnic at Railroad Park is family-friendly day at Railroad Park where they are inviting the community to join in celebrating our city's rich and diverse music, food, drinks, neighborhoods, small businesses, makers and artists. Enjoy live music and local performing arts groups on TWO stages! The Protective Life Meadow of Railroad Park will be dedicated to local merchants, artists, and organizations displaying goods and information, highlighting the diversity and variety of what Birmingham has to offer. You'll find apparel, jewelry, home decor, art, candles and more! While you are welcome to bring your own picnic to enjoy, they'll have some of Birmingham's best food trucks offering yummy options to satisfy your appetite. Who's ready for some Eugene's Hot Chicken or a Travis Chicago Style Burger?
Click here for more info.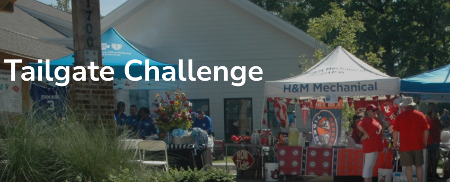 Tailgate Challenge
Sun, Oct. 10, 1-4pm
Cost: $15
At: Bell Center (map)
We will be judging this event! The Bell Center Tailgate Challenge returns for 2021! Set up your tailgate spot and compete for most team spirit! There will also be food judging to see who can grill up the best tailgate dish! The money supports all the amazing work that the Bell Center does in our community. This will be a great way to enjoy some college football for a great cause!
Click here for more info.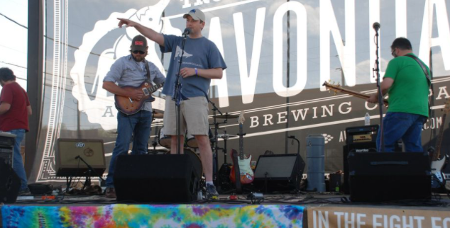 Earthbound Earthfest
Sun, Oct. 10, 2-8pm
Cost: $5 donation requested
At: Avondale Brewing Co. (map)
After a year off due to Covid19 and then a recent weather delay, Earthbound Earthfest returns to Avondale Brewing! Enjoy live music and have a lot of fun! This fest supports the efforts of the Black Warrior Riverkeeper. They will have food trucks on site as well as Avondale beers! The fest is FREE, but they do request a $5 donation if possible.
Click here for more info.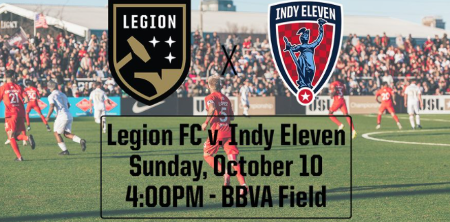 Legion FC vs Indy Eleven
Sun, Oct. 10, 4-6pm
Cost: $15+
At: BBVA Field (map)
The Legion FC season is nearing its end, so don't miss this chance to see them take on Indy Eleven Sunday at BBVA Field! Arrive early and shop for some cool merch in the plaza. You can grab dinner from one of the food trucks as well! These games are so exciting and the Magic City Brigade keeps the energy high! This is a great way to end a fun filled weekend!
Click here for more info.