Weekend Roundup: Sept. 23-26, 2021
Cooler temps for some cool events!
As the Fall weather moves in, here are some events to check out! You might even be able to bust out some flannel for the evening events this weekend! We're fresh off a trip to Vegas for a wedding and are so excited to event hop this weekend, making stops at Fiesta and Furnace Fest! There will be a ton of people in town for Furnace Fest at Sloss, so be sure to make them feel welcome if you see them out and about!
#RUhappenin
St. George Middle Eastern Food Festival
Thurs-Sat, Sept. 23-25, 10:30am-9pm
Cost: Free to attend
At: St. George Melkite Church (map)
Get ready for three days of incredible Middle Eastern food and culture! The Middle Eastern Food Festival is offering up a full menu of your favorite dishes and desserts! They will also have live music, dancing, gifts, and more! We always have such a great time at this event! They also have drive-thru options for those on the go!
Click here for more info.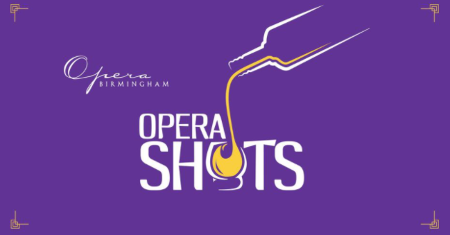 Opera Shots
Thurs, Sept. 23, 5:30-6:30pm
Cost: FREE
At: The Hill Opera Center (map)
Join Opera Birmingham as they kick off this season's outdoor Opera Shots concert series! Admission is free. Bring your own refreshments. Lawn chairs and coolers are welcome. For the health of patrons, staff and performers, masks are required at the event, and social distancing will be in effect. Opera Shots is an annual series of casual pop-up concerts throughout the community, held in unexpected places and designed to break down the stereotypes of opera. Opera Shots concerts feature members of the Opera Birmingham Chorus and surprise guest artists presenting an open-mic-style concert of the greatest hits of opera and musical theatre.
Click here for more info.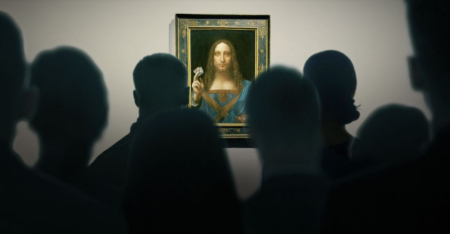 The Lost Leonardo
Thurs, Sept. 23, 7-8:36pm
Cost: $11
At: Sidewalk Cinema (map)
The mystery surrounding the Salvator Mundi, the first painting by Leonardo da Vinci to be discovered for more than a century, which has now seemingly gone missing. We saw this fun film at the Sidewalk Film Festival! It will keep you guessing and laughing the whole time. Is the painting real? Is it fake? This takes you into the darker corners of the high end art market. Get on over to Sidewalk, grab some concessions, and check it out!
Click here for more info.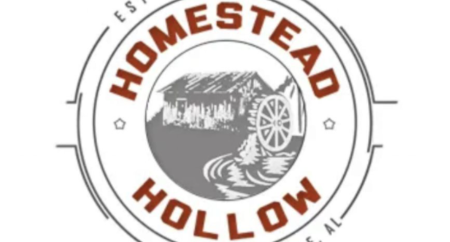 Homestead Hollow
Fri-Sun, Sept. 24-26
Cost: $8/$4 kids
At: Homestead Hollow (map)
Head up the road to Springville for Homestead Hollow this weekend! There will be tons of arts and crafts vendors, live music, and delicious food! This is the perfect place to get into the Fall spirit! The event is perfect for both adults and kids alike! You are sure to find something to love at this two day event!
Click here for more info.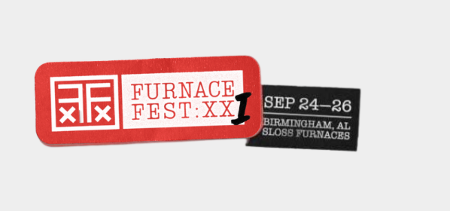 Furnace Fest
Fri-Sun, Sept. 24-26
Cost: $25 Daily (weekend passes sold out!)
At: Sloss Furnaces (map)
Furnace Fest is a three-day punk/hardcore/metal music festival that's taking place right here at Sloss Furnaces! The headliners include Taking Back Sunday, Killswitch Engage, and Underoath! There will be a ton of out of state folks coming into town for this! The weekend passes are sold out, BUT there are still some day passes available! Grab them while you can!
Click here for more info.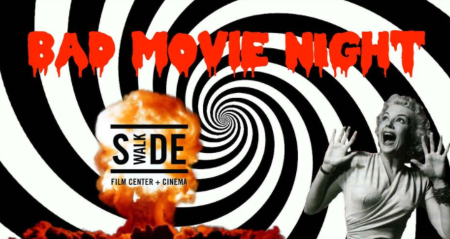 Bad Movie Night
Fri, Sept. 24, 7:30pm
Cost: FREE
At: Sidewalk Cinema (map)
Bad Movie Nights are always so much fun! Sidewalk Cinema will pick a random bad movie for you to watch. The catch is, you won't know what it is until you  arrive! The event is FREE so you will definitely get your money's worth! Be sure to get snacks and an adult beverage as you head into the theater. Bring friends so you can laugh and add witty banter to the show!
Click here for more info.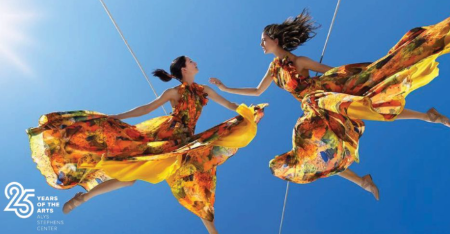 BANDALOOP
Fri, Sept. 24, 8-9:30pm
Cost: FREE
At: Alys Stephens Center (map)
Help Alys Stephens kick off their 25th season with the return of a pioneer in aerial performance, Bandaloop and live music by String Theory! This event is both FREE & FAMILY-FRIENDLY!  Bandaloop weaves dynamic physicality, intricate choreography and climbing technology to turn the dance floor on its side. Don't miss this mesmerizing dance troupe as they suspend from the roof of the ASC while dancing on the side of the building. This free outdoor performance will take place in the lower circle. Gates open @ 6p with food trucks & bars onsite! Great food from Fat Charles BBQ, Eugene's Hot Chicken and Steel City Pops. Arrive early and stay late on Friday, September 24! Registration is required in order to comply with UAB health and safety guidelines. Masks, social distancing are required and only clear bags allowed.
Click here for more info.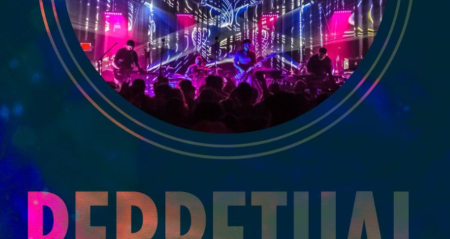 Perpetual Groove
Fri, Sept. 24, 8pm
Cost: $18
At: Saturn Bham (map)
Perpetual Groove continues to create a cultivated, unique experience for each live show. This new chapter for Perpetual Groove showcases the continuing evolution of their music and performances. This is a band that is fully realized and ready to bring their new sound, storytelling, and live experience to the masses. Shows at Saturn are always great and this is now exception!
Click here for more info.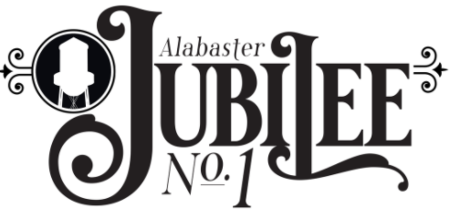 Alabaster Jubilee
Sat, Sept. 25, 10am-9pm
Cost: FREE
At: Thompson High School (map)
Alabaster is hosting a Jubilee this weekend! Brought to you by the organizers of the annual CityFest, the Jubilee will take place at Thompson High School and will feature vendors, food, music, and more! Musical Artists include Michael Warren, Jessica Muse, and Black Jacket Symphony! This is a FREE event and open to all! Bring your friends and family out for a great time!
Click here for more info.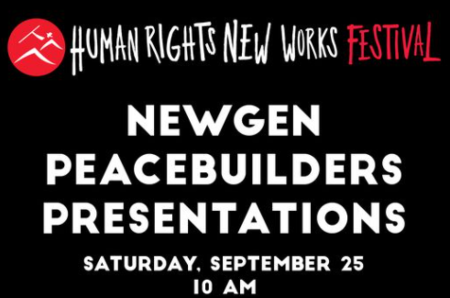 Human Rights New Works Festival
Sat, Sept. 25, 10am
Cost: FREE
At: Red Mountain Theatre (map)
NewGen Peacebuilders will make a special presentation as part of this year's Human Rights New Works Festival on Saturday, September 25 at 10 am.  Four high school peace teams will present pitches of their final peace projects, each project focusing on a different human rights issue. These presentations are free; tickets can be reserved in the link below!
Click here for more info.

Fiesta 2021
Sat, Sept. 25, 12-8pm
Cost: $10
At: Linn Park (map)
Fiesta is Alabama's largest celebration of Hispanic culture and heritage! It returns to Birmingham's Linn Park. Tickets are $10, and children ages 12 and under are admitted free. Donations to the Fiesta scholarship fund at Fiesta are encouraged at the event. We always have such a fun time listening to incredible music and eating so much delicious food! The weather will be perfect for this one! We hear that Vulcan and Vesta may be making an appearance as well!
Click here for more info.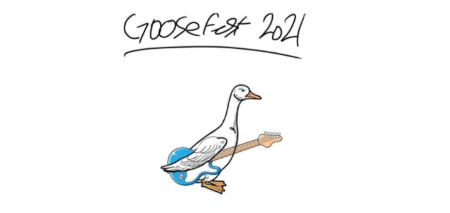 Goose Fest 2021
Sat, Sept. 25, 12-10pm
Cost: FREE
At: Casual Pint (map)
Goose Fest is an annual fundraiser to benefit the Children's Hospital of Alabama, Birmingham by providing Christmas gifts to as many patients as possible. This year's events will include live music by multiple bands, a silent auction for sports memorabilia and other items, and raffles for smaller items including gift cards. They will also have Goose Fest tee shirts available to purchase.
Click here for more info.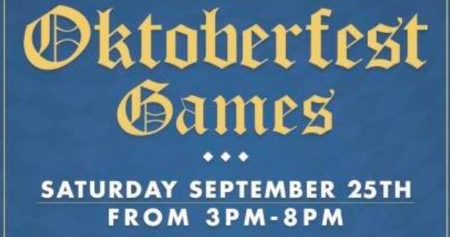 Oktoberfest Games 2021
Sat, Sept. 25, 3-8pm
Cost: FREE
At: Beer Hog (map)
Join Beer Hog for a variety of authentic German beers from Germany's most well known and awarded breweries. They will have multiple Oktoberfest contests including a stein hoist, stein race, and will select a Mr. & Ms. Oktoberfest! This will definitely get you in the mood for Fall!
Click here for more info.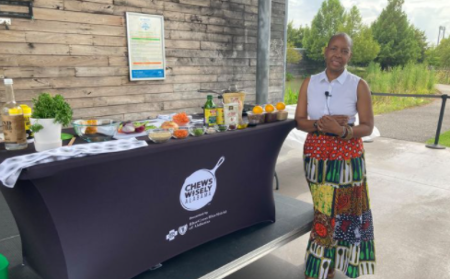 Get Healthy on the Railroad
Sun, Sept. 26
Cost: FREE
At: Railroad Park (map)
Get Healthy on the Railroad returns this weekend to offer a healthy nutrition class at Railroad Park. The class will be led by  area non-profits on the Regions Bank 17th Street Plaza. Cooking class begins at 3:30 pm, and registration opens 30 minutes prior. Local chef Ama Shambulia will offer cooking demonstrations and food tastings, complete with take-home recipes. The first 100 attendees to register receive a parcel of free produce sourced through Piggly Wiggly, that can be used to replicate the recipe at home!
Click here for more info.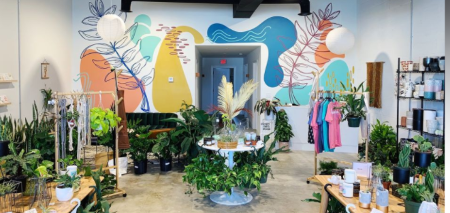 Plant Swap at HPC
Sun, Sept. 26, 2-3pm
Cost: FREE
At: House Plant Collective (map)
Join in for this fun plant swap at House Plant Collective! You can bring your potted plants and trade with others! Be sure to check out all the fun items in the store while you're there. This is the perfect event for the plant enthusiasts in your life!
Click here for more info.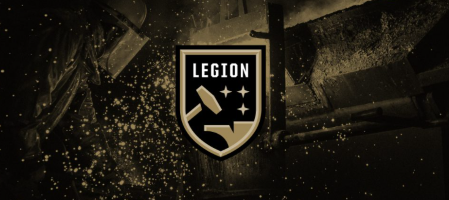 Legion FC vs Charlotte Independence
Sun, Sept. 26, 4pm
Cost: $15
At: BBVA Field (map)
Enjoy the cool temps and cheer on Legion FC as they take on Charlotte Independence! Arrive early and get some great food from the plaza area. These games are so much fun to attend and the Magic City Brigade fan club keeps the energy up the whole time! Come out and support Legion!
Click here for more info.